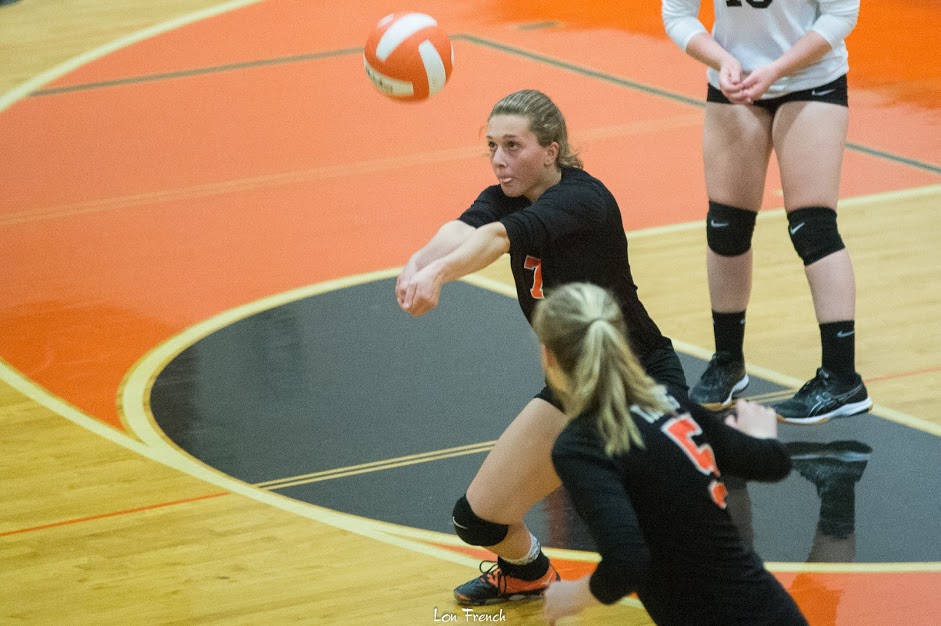 First-place Willamina stayed undefeated in league play and left host Taft High looking for its first victory of the season Tuesday in a 25-9, 25-17, 25-13 Coastal Range League volleyball victory.
"We have had a very rough season, and have lost several players for various reasons, but our underclassmen and remaining seniors have really stepped up for our program," Taft coach Kelsey Hart said.
Hart said senior Charlotte Huppert showed significant growth in the outside hitter position as the Tigers continued to fight their way into the win column.
"She had some great kills tonight, and it was great seeing her swing at balls," Hart said. "While the score doesn't reflect the hard work the girls put in, I think we really grew in some of the areas we've struggled with this year."
Hart said junior Corey Van Damme, senior Savannah Russo and freshman Addie Gates all displayed "some amazing footwork and hustle in the back row."
"They were getting balls up and getting touches that we hadn't been getting yet this season," she said.
Hart said senior Lilly Salsbery and freshman Lily Hatton did well setting the ball and giving their teammates opportunities to score.
Taft, 0-10 overall and 0-3 in conference play, returns to the court at 5:30 p.m. Thursday at Warrenton.