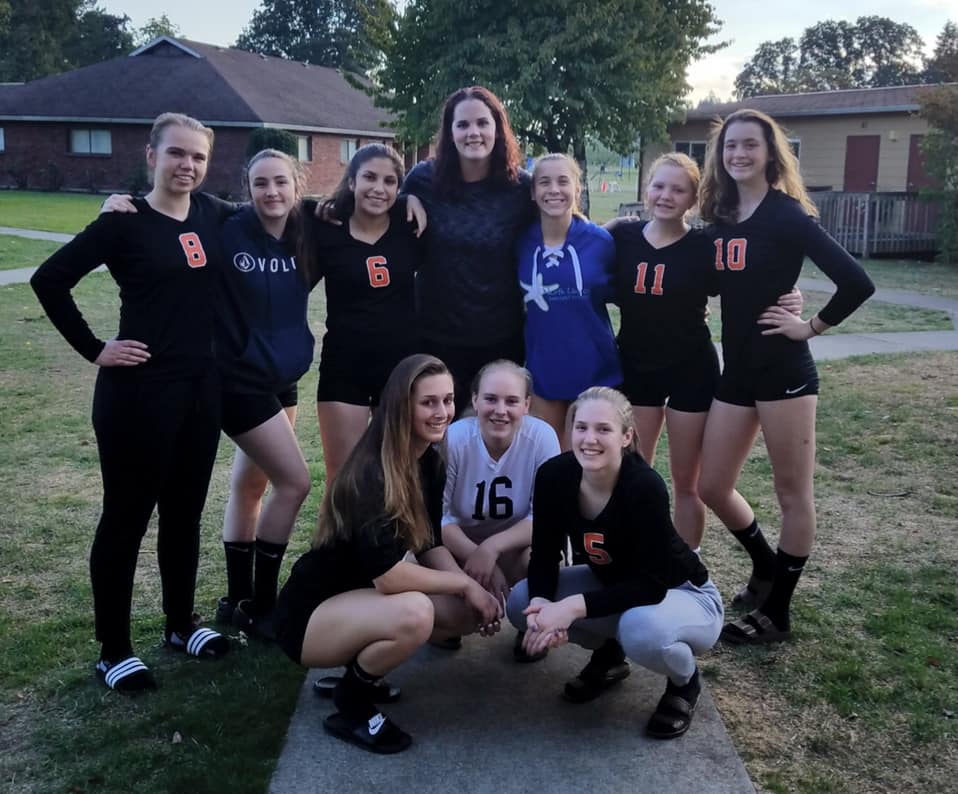 Who'd have ever thunk it? They say winning is contagious, but seriously?
Before the hangover from snapping a three-year league losing streak Thursday had even worn off, Taft High started a winning streak Saturday before emerging as runner-up of the 12-team Western Christian Volleyball Tournament in Salem.
"I am beyond impressed and proud of the girls today," second-year Taft coach Kelsey Hart said. "It's like Thursday's win flipped a switch in them."
Mere hours after winning their first volleyball match of the season and first league match in almost three years, the Tigers defeated two teams in pool play and another in the championship bracket before falling in Saturday's title game.
Thursday's 3-1 (25-21, 25-11, 19-25, 25-20) Class 3A Coastal Range League win over Clatskanie was the Tigers' first league victory following 37 straight defeats since a 3-1 home win over Horizon Christian-Tualatin on Oct. 5, 2015. It snapped a 29-match overall losing streak.
Calling her team "relaxed, controlled and aggressive," Hart's Tigers amassed a number of aces and kills over the course of Saturday's tournament to secure second place.
Taft swept City Christian and Chemawa in pool play before suffering a narrow loss to Westside Christian. The Tigers' high scores in the first two matches earned the fourth seed overall in the championship bracket.
"We were stoked," Hart said in her best beach volleyball slang.
Based on the seeding, Taft took on Western Christian of the Class 2A Tri-River Conference and rallied after losing the first set 25-15 to win two straight, 25-14, 15-11, and advance to the title game before falling to Tigard's Class 3A Westside Christian of the Lewis & Clark League, 25-13, 25-13.
"While we would have loved to have taken first, they were a great team and it was just amazing to see the improvement we've made over when we played them in league last year," Hart said. "I am so proud of them, and can't wait to see where we go from here."
Where it takes Taft from here is to a 5:30 p.m. non-league home match against Creswell. The Tigers play Wednesday at Willamina in a Coastal Range League match before closing out the regular season Tuesday, Oct. 16, at home against Warrenton.