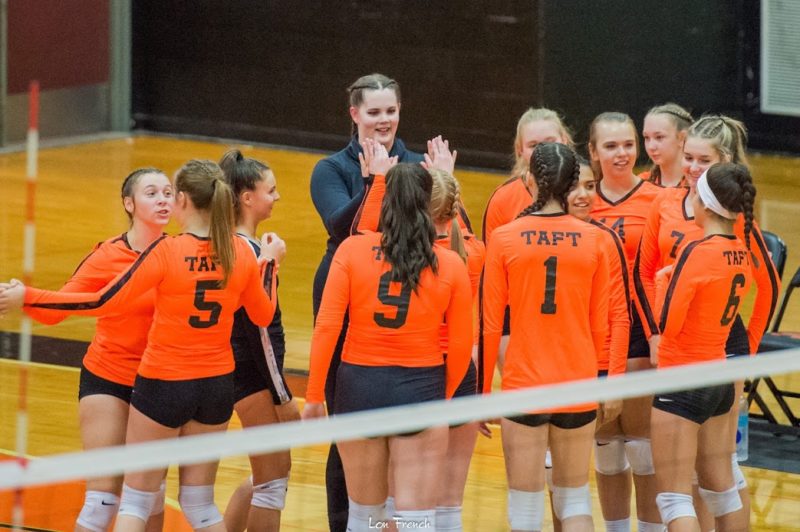 The Taft High volleyball team saw its two-match win streak halted Thursday night in a 3-0 loss at Willamina, but the league defeat did little to dampen the Tigers' spirits in an otherwise encouraging and enlightening season.
"Right now, our team attitude is phenomenal," Taft coach Kelsey Hart said despite the 25-22, 25-9, 25-21 defeat. "We've doubled our league win total from last year with over half of our games still to go. We've tripled our overall wins from last year as well."
The Tigers, who fell to 2-2 in Coastal Range League play and 3-9 overall, showed they mean business this season when they narrowly fell 3-2 at home against first-place and unbeaten Warrenton on Sept. 19.
"Even though we lost, it was about as close a loss as we could have." Hart said. "The girls are all playing amazingly well, and they're really coming together as a team."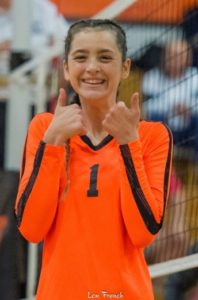 Taft rebounded by sweeping Clatskanie just a week later.
"Our game Thursday was over so quickly that we didn't see the normal statistics we normally would," Hart said.
Taft had 21 kills, with junior Keeara Harmon leading the team with five, while sophomore Lily Hatton contributed 17 of the Tigers' 26 aces in the three-set (25-13, 25-4, 25-7) win.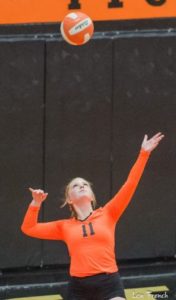 "The aggressiveness of her serves is really what caused our other stats to be so much lower," Hart said. "With that many aces, we didn't get the ball back as much to convert into kills, blocks, assists, etc."
Offensive aggression and precision were  emphasized in practice this week.
"We're focusing on working on our ball control, especially for serve-and-attack ball placements," Hart said. "For the first year in a long time, we are moving past just making serves, getting attacks in the court, etc. Now, we're evolving to work on more of the precision involved with being truly skilled in these areas."
With just one senior (Corey Van Damme), four juniors, four sophomores and three freshmen, the future is bright, Hart said.
"It's amazing to see the change in our practice goals from previous years to now," she said. "The drive to win and the confidence that they can win is very strong with this team.
"As long as we can stay confident, but not cocky, and execute our game plan, we have the potential for greatness."
The Tigers meet league leader Warrenton in a rematch on the road when they return to the court at 6 p.m. Tuesday.
Class 3A Coastal Range League Standings 
SW = Sets Won; SL = Sets Lost