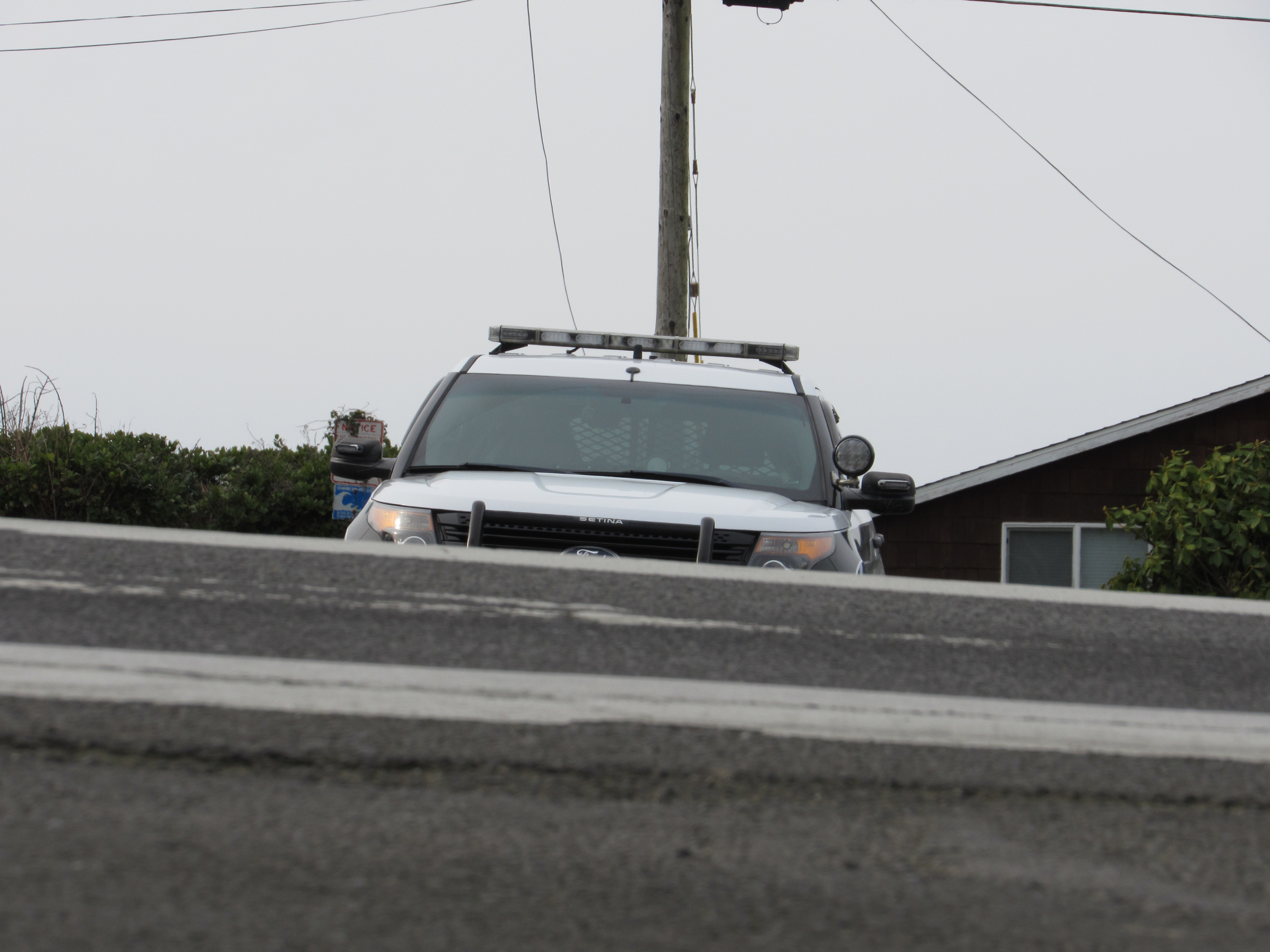 Thirty-one motorists were cited or warned in a Lincoln City Police pedestrian safety enforcement campaign Thursday on Highway 101 between D River Wayside and S. 5th Street.
Police used a decoy pedestrian between 11 a.m. and 3 p.m. with hopes of raising drivers' awareness through education and enforcement of right-of-way laws. Officers said they are dedicated to enhancing the safety of both the citizens and guests of the city.
As a reminder, police say safety and courtesy go hand-in-hand regarding pedestrian crossings. Drivers and pedestrians are encouraged to be alert for the right of way issues that affect each of them.
Pedestrians need to exercise caution when stepping into marked or unmarked crosswalks and stay observant and cautious while crossing the road. Drivers must allow ample time and distance in order to stop safely when approaching a crosswalk.
Funding for the enhanced pedestrian safety operations was obtained through a grant from Oregon Impact and the Oregon Department of Transportation.
Meanwhile, the Lincoln County Sheriff's Office will be joining other police agencies throughout Oregon to enforce traffic safety laws with a focus on occupant protection laws.
The enforcement blitz is funded by the Oregon Department of Transportation. Deputies will be out in force on Lincoln County roadways working overtime shifts enforcing traffic safety laws, including traffic laws related to safety belt/child safety seat restraint systems use and distracting driving.
For information regarding occupant protection laws visit: https://www.oregon.gov/ODOT/Safety/Pages/Belts-Seats.aspx 
From the Lincoln City Police Facebook Page:
We consider our Pedestrian Safety Operation yesterday successful, but not because we issued approximately 30 citations. We consider it successful because there were so many vehicles operated by local businesses that correctly acknowledged and stopped for the pedestrian attempting to cross Highway 101. Thank you to the following businesses for setting a fantastic example for our community, and validating why these operations are important:
PER Logging
UPS
Terry's Plumbing
Washington Roofing
Maris Construction
Devils Lake Rock Company
JALC Construction
Main Autobody
B&W Roofing
Tru Team (a construction company)
Taxi 101
JB Hunt
Reeser's Foods
Frito Lay
Carson Oils
Oregon Beach Vacation Rentals
4Point Trucking
Meredith Lodging
Schneider Trucking
Cushman Trucking
Halvorson Mason
Nataly's Transport
North Lincoln Sanitary
Food Services of America
Tony's Top Shop
Coastcom