PHOTOS BY MITCH PARSONS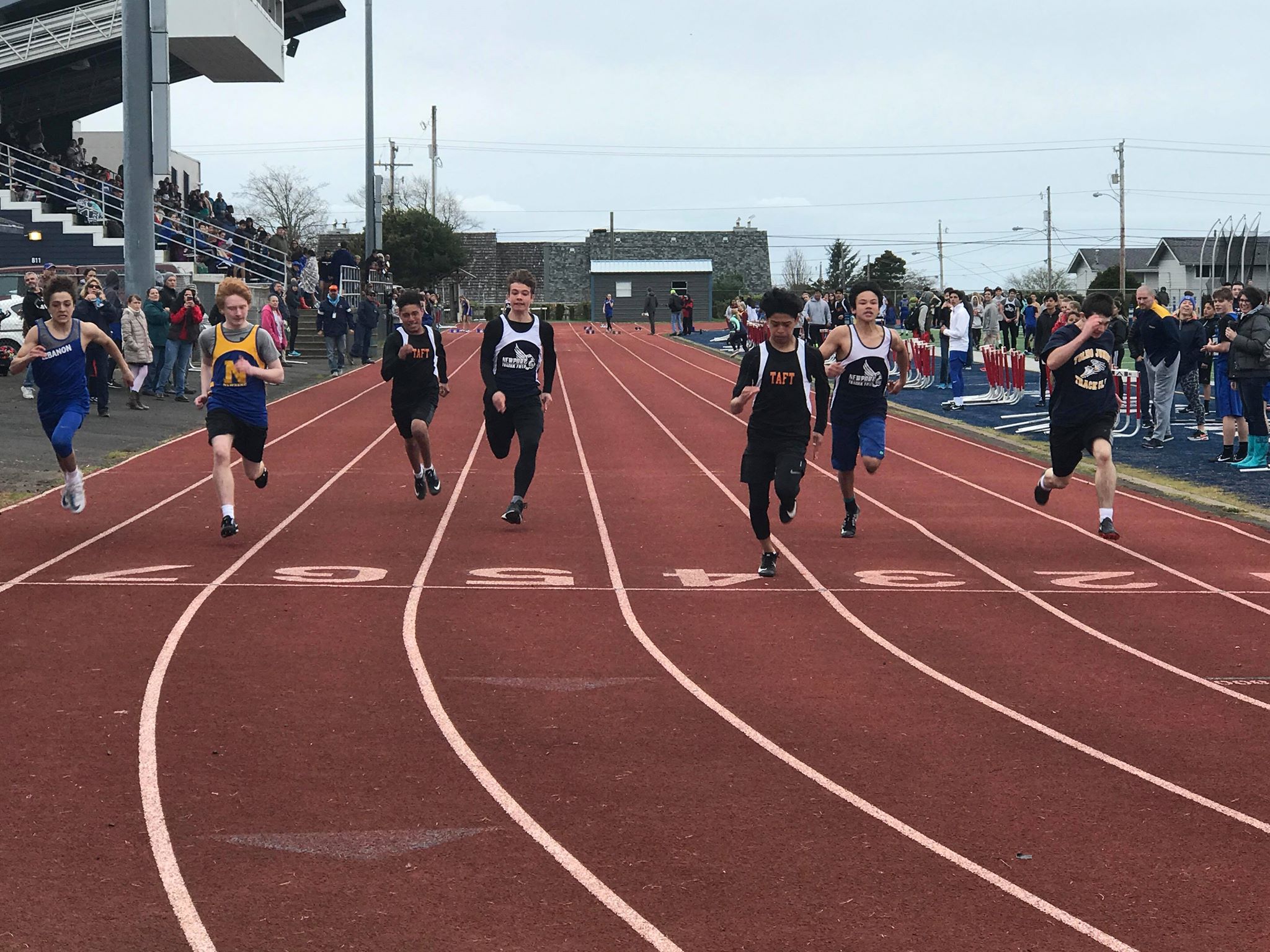 Sprinter Brayan Mateo won the 100-meter and 200-meter dashes, and Joshua Ruiz won the shot put Tuesday to pace the Taft boys in the Mid-Valley Central Coast middle school track and field meet at Newport High School.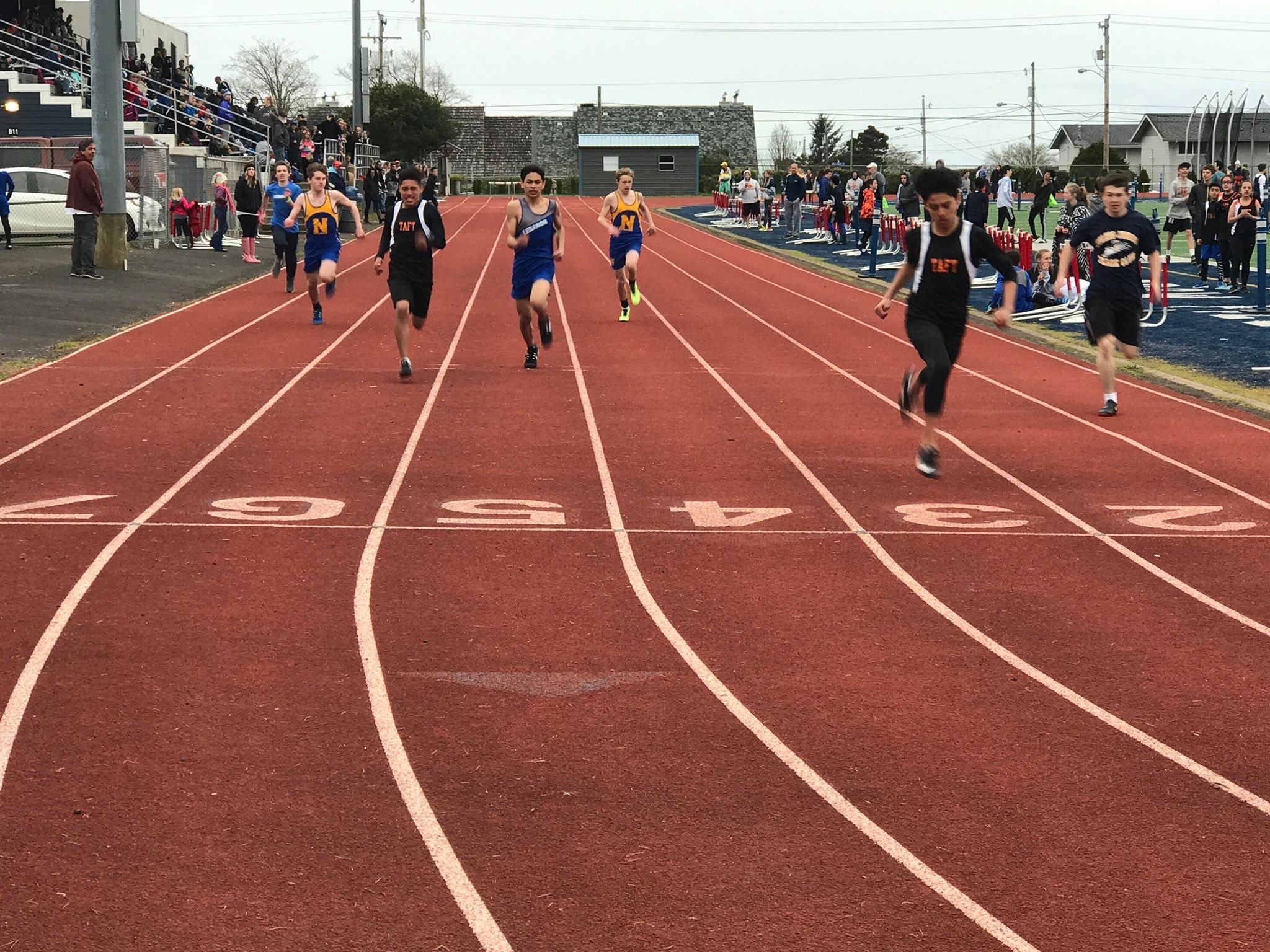 Kaden HIndman was second in the javelin for the boys, who placed fourth behind winner Lebanon in the competition between sixth and eighth graders. Sammy Vasquez was third in the 200.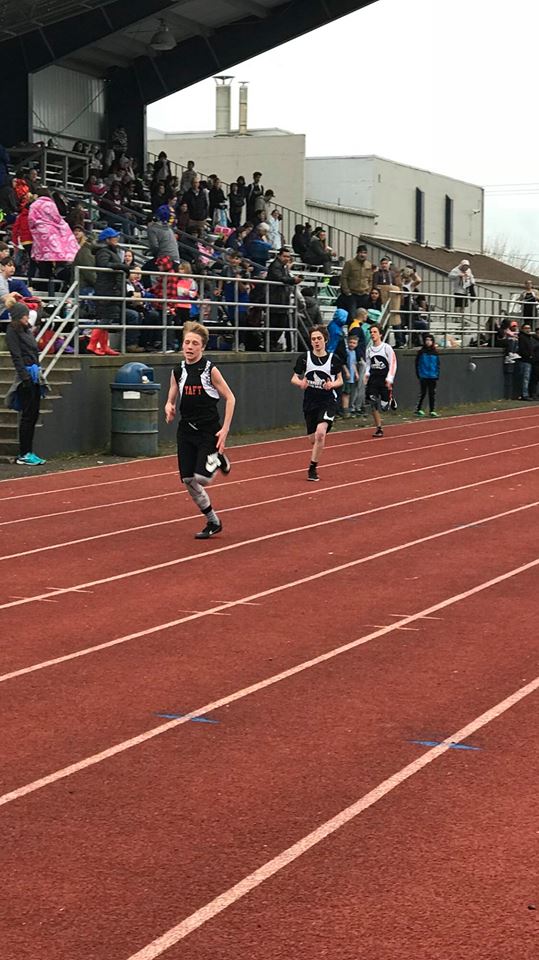 Kadence James led the Taft girls, who placed fourth behind champion Newberg, with a second-place showing in the high jump.
Taft competes again Wednesday, April 25, in a Coast Valley Junior High League meet against Dayton, Delphian and Nestucca Valley at Nestucca High School.
Tuesday's complete individual results
Team Scores
Girls