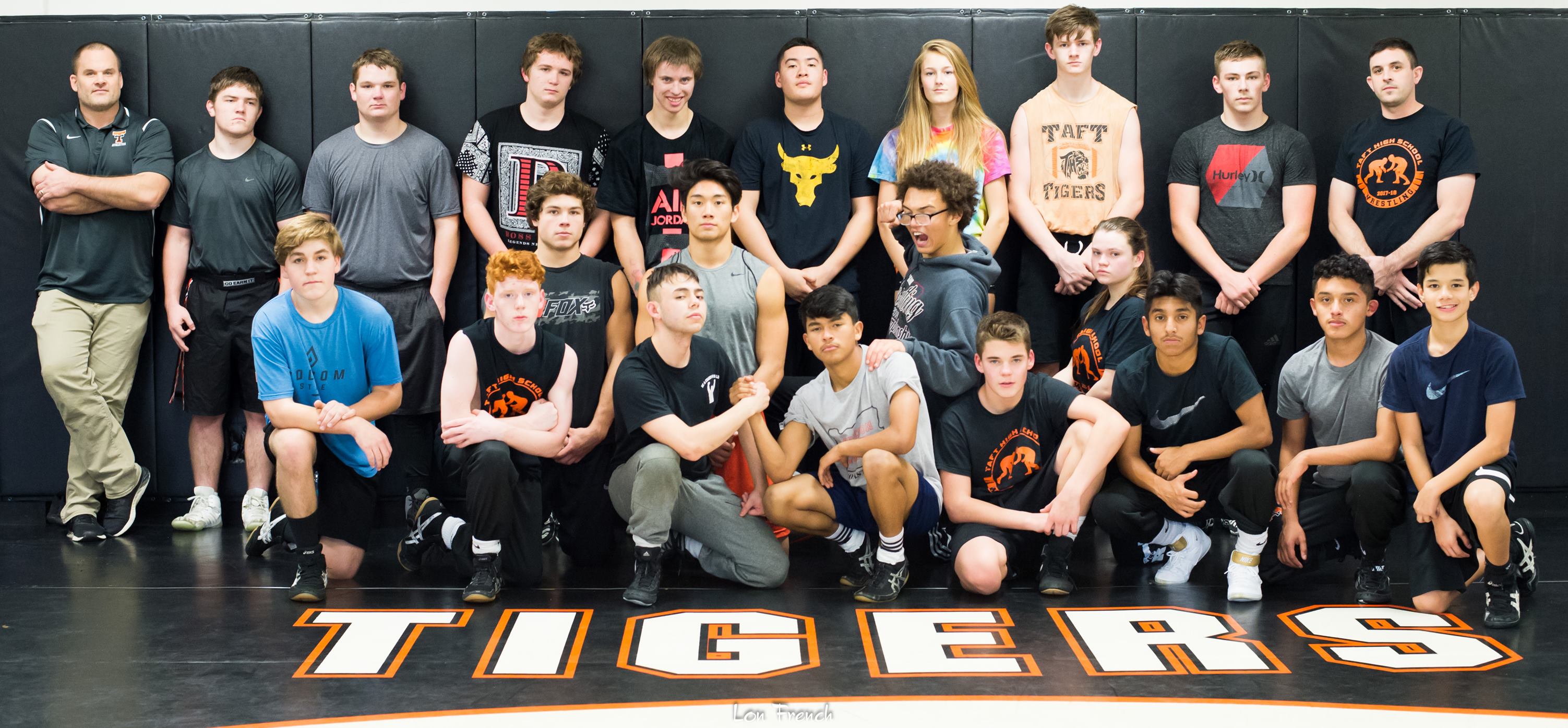 Calling it a landmark night for Taft High wrestling, second-year Taft Coach Robb Ellis' upstart squad defeated defending Class 3A State champion Willamina in its own gym 39-37 in a dual match Thursday.
While saying it doesn't mean the Tigers have a shot at the State title because dual matches play out differently than individually bracketed tournaments such as State, "it is still a pretty cool milestone for Taft wrestling."
Taft also defeated Clatskanie 24-6 Thursday, but lost 34-24 to Dayton, another 3A power that should finish near the top at State this season.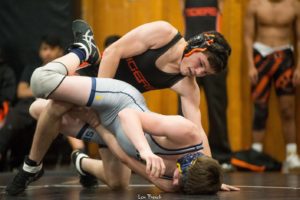 The highlight of the night, Ellis said, was senior Jacob Mayoral's 145-pound win over the defending District champion from Willamina. Down by a point with a second remaining, Mayoral managed to get behind his opponent and score two points for the victory.
"Jacob doesn't get some of the press that some other wrestlers do, but over the last two years he has one of the highest winning percentages on the team," Ellis said, "Jacob was looking in good shape to go to State last year and then ran into a very tough 145-pound bracket at the District tournament."
Mayoral was unable to make it in to the top three to qualify for State, joining another wrestler from Rainier who also did not qualify after reaching State the previous year.
"Some people do get easier draws at Districts, and that can help them get into State," Ellis said. "With the way Jacob is wrestling, he has a very good shot to go to State, but he may have to cut down to the 138-bracket at Districts. While he will be a little hungry and have less energy, the 138 bracket may be shaping up nicely for him to get third place or even higher this year. Jacob has worked hard and deserves the spotlight."
Meanwhile, senior Cody Knott continued to dominate by going 3-0 and improving to 18-1 this season.
"He put on a display by stacking a State qualifier from Willamina," Ellis said. "We were able to see some of how we will fare at the District tournament and secure some seeding in the brackets with some key wins.
"I am feeling very positive that our goal of breaking the Taft record by taking six wrestlers to State this year is well within reach."
Taft is competing today at the Alsea Bay Classic in Waldport.