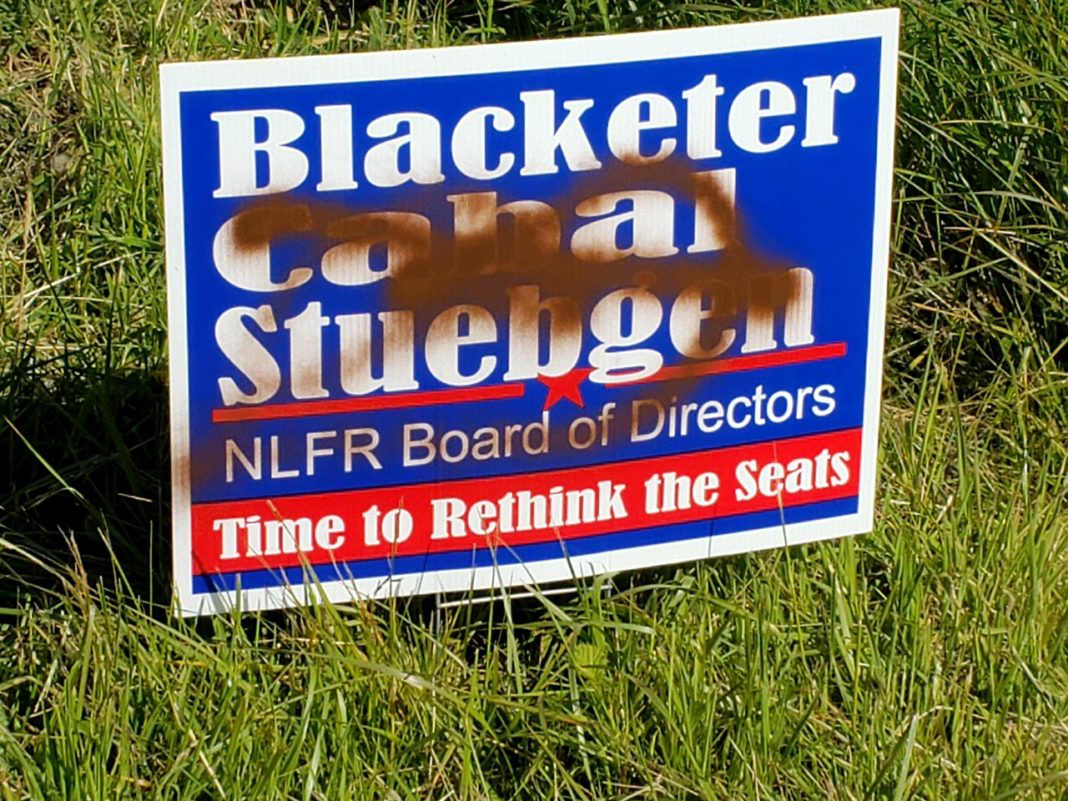 Eight election signs for North Lincoln Fire & Rescue Board of Director hopefuls George Blacketer, Roy Cabal and Dan Stubdgen have been allegedly stolen or vandalized over the last few days.
"I'm just appalled by everything that has happened over the past few weeks, with the Facebook post by interim Chief Robert Dahlman, then the incident with the ladder truck, and now this lawsuit," Blacketer said. "I'm really concerned about the direction this District is going right now."
Six signs have been allegedly taken from various locations throughout Lincoln City and Otis since Thursday and two were defaced today with brown spray paint in broad daylight, the men running for the board seats said. The candidates said they paid $358 for 50 signs.
"To top it off, we have our signs stolen and even vandalized?" Blacketer asked. "We have done nothing more than run for an elected position. We have not slandered anybody, insulted anybody, nor have we stooped so low as to dig into anybody's past in any way. We are trying to run a clean and professional campaign."
The alleged vandalism occurred on East Devils Lake Road and S. Hill Road in Otis, near Green Acres Beach & Trail Rides. Signs were reported missing from Highway 101 & East Devils Lake Road near Faith Baptist Church, near Coastal Appliance and Mattress Experts (Sears), North Lincoln Fire Rescue Station 1300, and Highway 18 & Old Scenic Highway 101.
Homepage is seeking comment from NLFR regarding the sign situation.