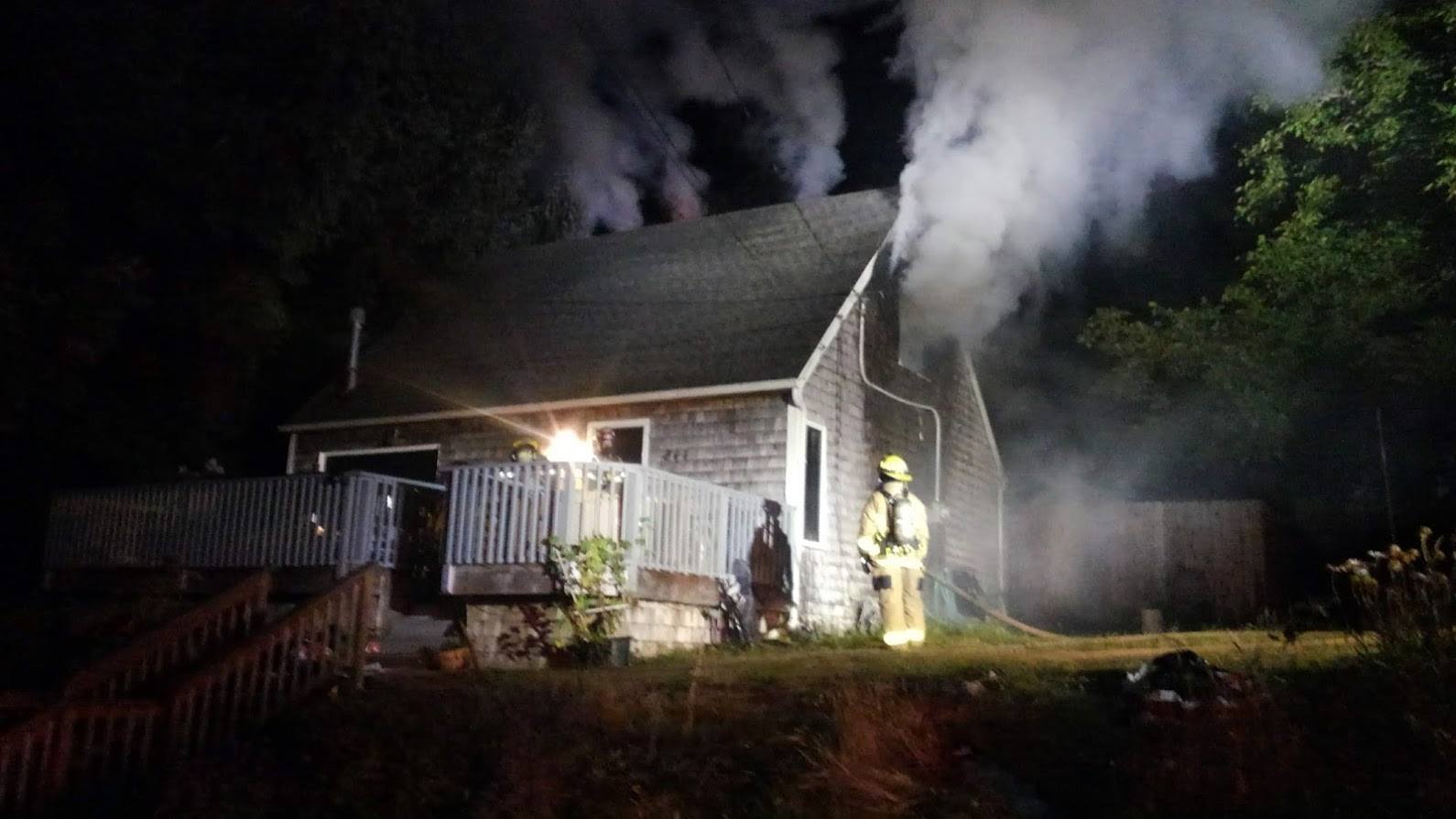 No one was hurt but several pets were killed just after midnight Saturday in a house fire on SE Port Ave., just off SE 3rd St. in Lincoln City. Cause of the fire is under investigation.
North Lincoln Fire and Rescue (NLFR) responded to the blaze at approximately 1 a.m. Saturday at the two-story house fire, where they found the upper level completely engulfed in flames.
The lower floor sustained water and smoke damage, NLFR reported.
"The owner was at home when the fire started and was alerted by working smoke detectors," the report said. "He sustained no injuries evacuating the fire, however, several pets were deceased at the scene."
Four engines, one ladder truck and two command vehicles carried 14 rescue personnel to the scene, including a mutual aid crew from the Depoe Bay Fire District.
The Nestucca Rural Fire Protection District stood by and reacted to a medical call. A Pacific West Ambulance crew was also called to the scene.
The fire was the second in the last several days during the early morning hours in Lincoln City, where NLFR crews responded to a blaze at 12:20 a.m. Monday, Aug. 13, at the south 2200 block of Highway 101.
That fire, also under investigation, occurred in an unoccupied house and involved 17 firefighters, and was brought under control in two hours with the help of Depoe Bay and Nestucca rescue crews.