On July 13, 2018, the Newport Police Department received multiple 911 calls of an intoxicated driver leaving the South Beach State Park area traveling north on U.S. Hwy 101 in a black colored sedan. Additional callers reported the vehicle was all over the road, almost had a head on collision with several on-coming cars, and was crossing over the centerline into the on-coming lane.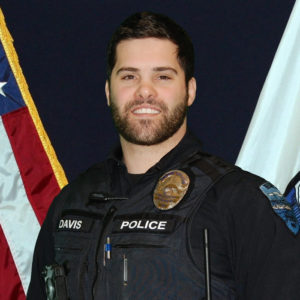 Newport Police Department Officer Calvin Davis located the vehicle traveling east on SW Bay Blvd and attempted to initiate a traffic stop after observing the driver failing to maintain its lane. The driver of the vehicle, later identified as Pedro Romero Galicia, pulled into the public parking lot at the Abbey Street Pier and parked in a disabled parking space. Galicia then quickly exited his vehicle and took off running on foot.
Davis recognized Galicia, who had an active warrant for his arrest, and pursued him on foot. Davis caught up to Galicia near the intersection of SW Bay Blvd and SW Fall St.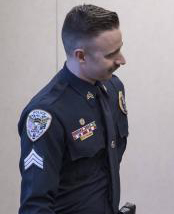 An off duty police officer, Sergeant Ben Beck from Juneau, Alaska observed NPD officer Davis engaged in a foot pursuit with Galicia and assisted in taking Galicia into custody.
Galicia resisted being taken into custody and a Taser was deployed. During the struggle, Galicia knocked over a lawfully parked, unoccupied motorcycle, causing significant damage to it.
Galicia was then taken into custody without further incident.
Sgt. Beck was in Newport with his wife and two kids on vacation to celebrate their tenth wedding anniversary. Newport is a special place to them and they try to visit often.
Beck's family was eating at a restaurant when his wife saw the foot pursuit and told him about it. Beck ran outside and found Officer Davis struggling with the suspect on the ground. Davis was controlling the suspect, but Galicia was still resisting. Beck jumped in and helped Davis and together they were able to put Galicia into handcuffs.
"Juneau is similar to Newport in that we get a lot of tourists and visitors, including many off duty cops. I would hope that if I was in a similar situation, someone would help me," said Beck. "Teamwork makes a safer situation for everyone including the suspect and the public, which I think was shown in this situation. Together we were able to detain the suspect without using further force, even though he was still resisting us."
"In all honesty, Officer Davis deserves all the credit. I was just happy to be in the right place at the right time to help him detain the suspect after the foot pursuit," said Beck.
Davis observed several noticeable signs of impairment coming from Galicia when he was taken into custody. A DUII Investigation was conducted and Garcia was arrested and lodged at the Lincoln County Jail on the following charges: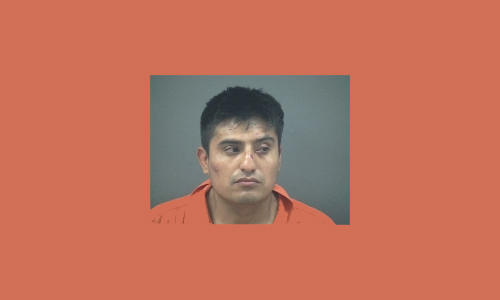 Driving Under the Influence of Intoxicant (DUII)
Reckless Driving
Escape in the Third Degree
Fleeing or Attempting to Elude a Police Officer on Foot
Criminal Mischief in the Second Degree
Three separate Lincoln County Circuit Court Warrants for Failure to Appear.
The Juneau Police Department is currently hiring.