A Depoe Bay man burrowed his red Acura Integra under a large gray Dodge pickup truck in the Walmart parking lot in Newport on Thursday after speeding off from a nearby car wash.
According to Newport Police, Chase Castle, 27, darted from a car wash south of the Walmart parking lot and traveled across NW 25th Street at approximately 60 mph around 4 p.m. He then struck a curb and T-boned the parked pickup, lifting it on top of his car.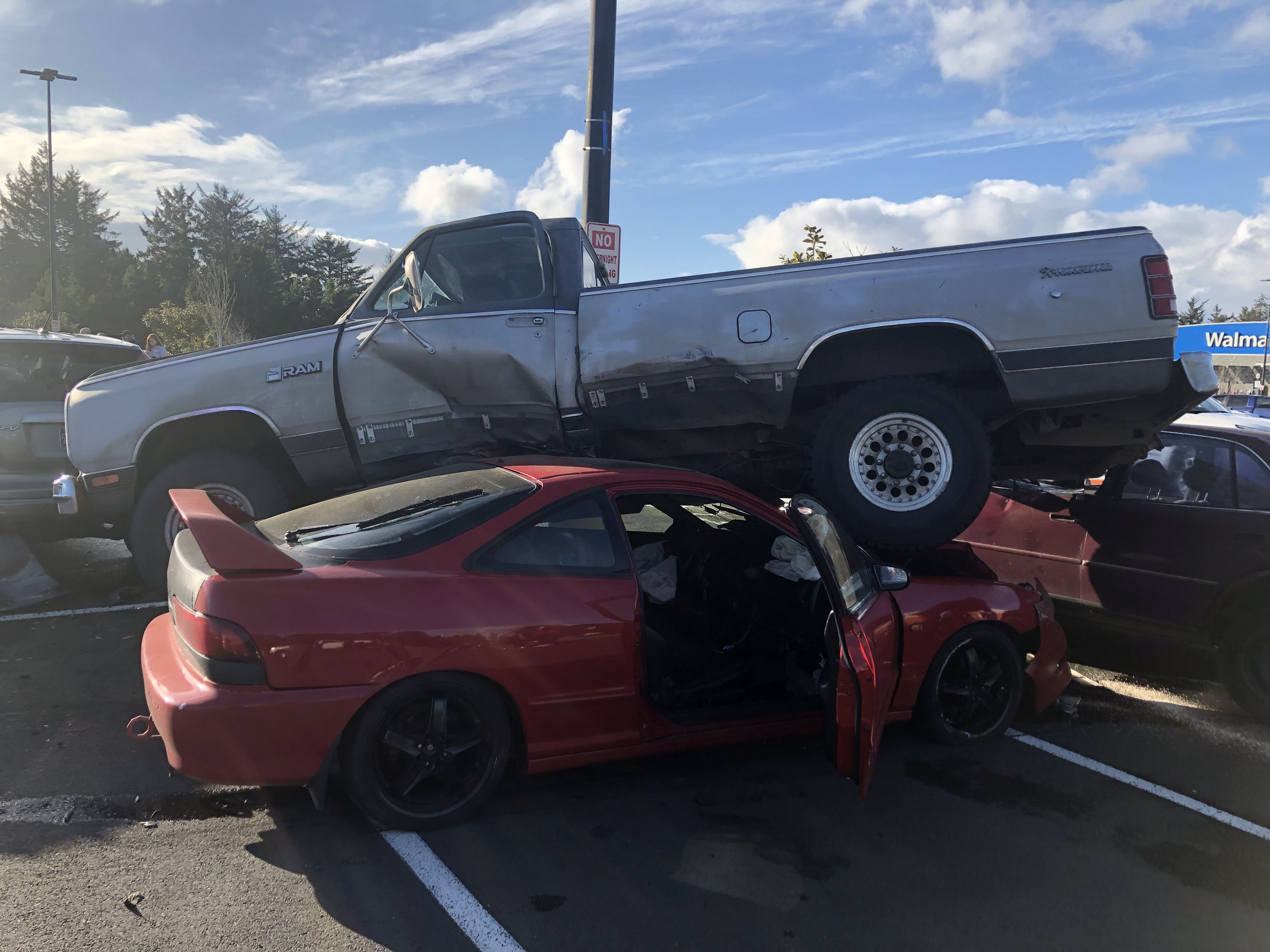 The Acura skidded for approximately 50 feet with the truck on top before coming to a stop. Video surveillance confirmed witness accounts of the event.
Four other vehicles involved in the incident were parked and unoccupied. Their registered owners were located inside Walmart and responded to the scene.
Castle was taken into custody and charged with reckless driving and criminal mischief. He was lodged at the Lincoln County Jail after being treated for minor injuries at Samaritan Pacific Communities Hospital.
The Newport Fire Department assisted in the incident.