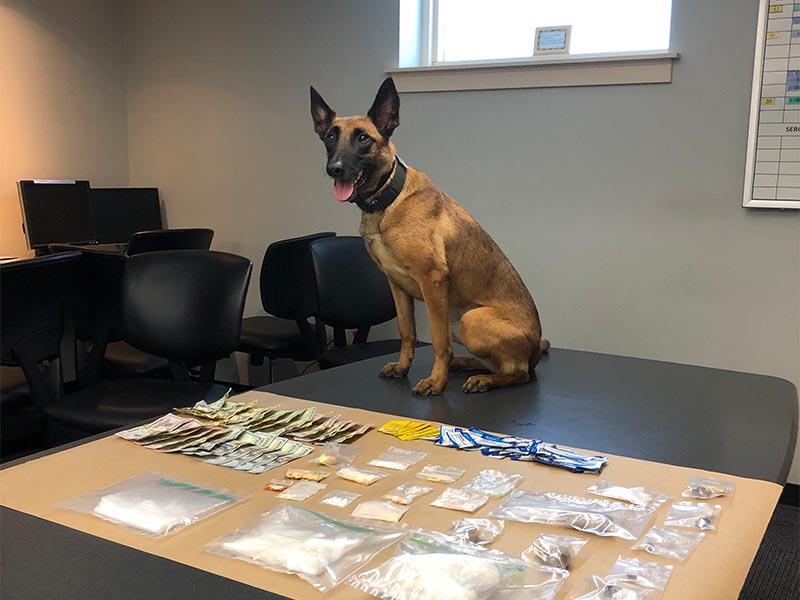 Newport Police K9 Zoe was instrumental Wednesday in the discovery of a large amount of different drugs at a home in Newport.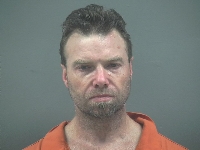 Newport Police officers, the Street Crimes Response Team and Officer Zoe, worked off the tip that a Longview, Wash., man, William Gene Canning, transported a large quantity of drugs into the city.
Canning was at a home known for drug activity, Newport Police said.
Zoe was deployed during the investigation and signaled officers of possible narcotics in Canning's personal property. A search warrant for the home was issued and executed with approximately one pound of methamphetamine discovered, along with a commercial quantity of heroin/fentanyl mixture, cocaine, psilocybin mushrooms, suspected LSD and numerous pharmaceutical drugs.
Canning faces charges of delivery of heroin, manufacture of heroin, possession of heroin, delivery of methamphetamine, manufacture of methamphetamine, possession of methamphetamine, delivery of cocaine, manufacture of cocaine and possession of cocaine. His bail was set at $500,000.
If you have any information regarding this case, contact Detective Humphreys or Officer Bales of the Newport Police Department at 541-574-3348.
The Newport Police Department encourages citizens to report suspicious activities to the Newport Police Tip Line at 541-574-5455, or Text-a-Tip to 541-270-1856 or email [email protected].