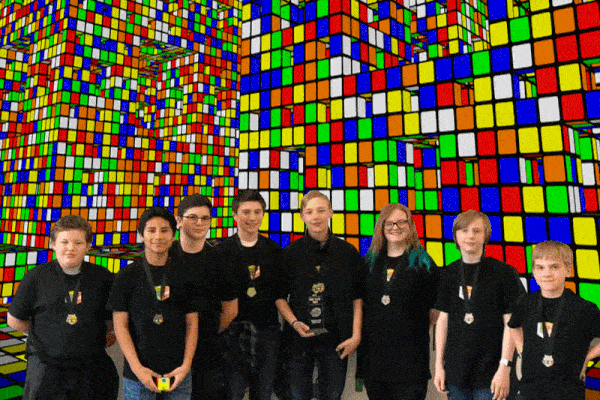 Eight Lincoln City Rubik's Cube Club members solved 25 puzzles in three minutes as Taft middle-school students claimed the top three places in Division 2 competition Saturday at the Oregon Regional Rubik's Cube Challenge in Springfield.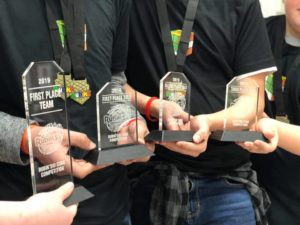 The sixth- through eighth-graders timed out in 3:00.185, 48 seconds faster than last year's time, Bryan Freschi, Taft middle-school teacher and club director said.
Eighth-grader Kaysen Marker claimed the title in a state-record 18.385 seconds at Hamlin Middle School.
Eighth-grader Eli Jones was second in 27.520, while seventh-grader Josh Haeckle placed third with a personal-best mark of 28.972.
The Kiwanis Club of Lincoln City helps sponsor the local puzzle-solving club, which also competed earlier this month in the first-ever Taft Cubing Competition at Taft High.
The club, open to students from third to 12th grade, helps local "cubers" overcome puzzling predicaments,
Eva Ahumada is coach of the middle-schoolers, and Ashley Freschi tutors the elementary kids. As a group, they obsess with solving the complex combination puzzle invented in 1974 by Ernõ Rubik, a sculptor and professor from Budapest.
Rubik wanted to help his students understand three-dimensional problems, but took more than a month to solve his own creation. The 54-cube, six-sided "Magic Cube" – "Buvos Kocka" in Hungarian – became the world's biggest-selling toy.
Email Freschi, computer science and robotics teacher at Taft, at [email protected] to solve any puzzles, er, questions you might have.