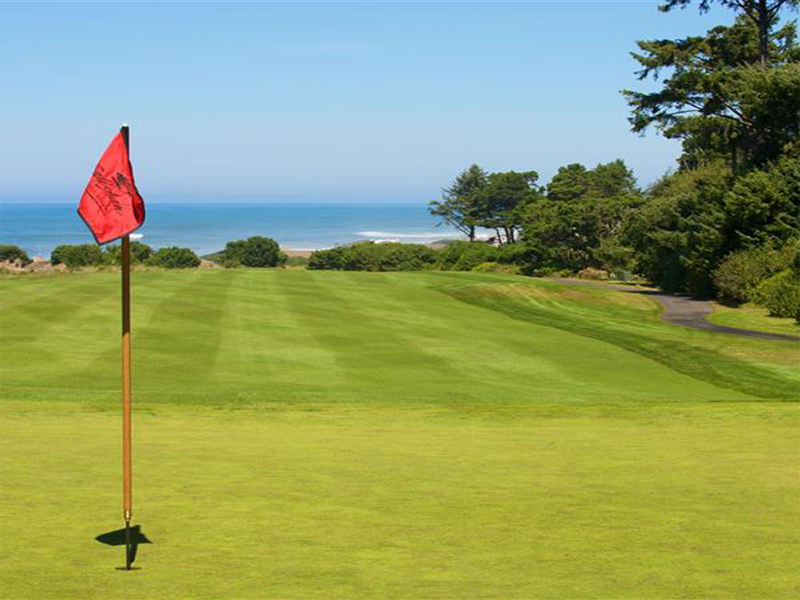 Everyone is invited to enjoy golfing for a great cause at Salishan Spa & Golf Resort on Friday, Aug. 16.
For the 24th year, North Lincoln Hospital Foundation (NLHF) is hosting the popular fundraiser. Proceeds will help purchase life-saving and life-enhancing medical equipment for the new Samaritan North Lincoln Hospital, now under construction and scheduled to open in February.
"The scramble has been a hugely popular event over the years," said Cathy Sandoval, NLHF executive director. "Whether you are a champion on the course or don't know the difference between a wedge and a nine iron, the goal is simply to have as much fun as you can while helping to raise money for an important cause."
The $42 million hospital project is entirely funded by the nonprofit Samaritan Health Services, and NLHF has committed to raise an additional $7 million through community philanthropy.
Among those supporting this year's golf scramble are Andrews Ersoff & Zantello, Corvallis Radiology, and WorldMark by Wyndham. Each business committed to a $10,000 sponsorship.
"Financial support such as this from local businesses is incredibly appreciated," Sandoval said. "It tells me that this community values their local hospital. Not everyone can give at this level, so we have tiered sponsorship to make it easy for those who want to help our hospital thrive."
Golf Scramble activities will begin with registration and boxed breakfast at 8 a.m. and shotgun start at 9 a.m. The barbecue awards luncheon follows the conclusion of tournament play. Those who wish can turn the day's event into an overnight stay with a special guest rate at the resort for reservations made before July 16. Call Salishan at 800-452-2300 for details.
To register for the Charity Golf Scramble, visit samhealth.org/NLHFGolf. For more information about sponsorship opportunities, call Leslie James, NLHF development specialist, at 541-557-6434.