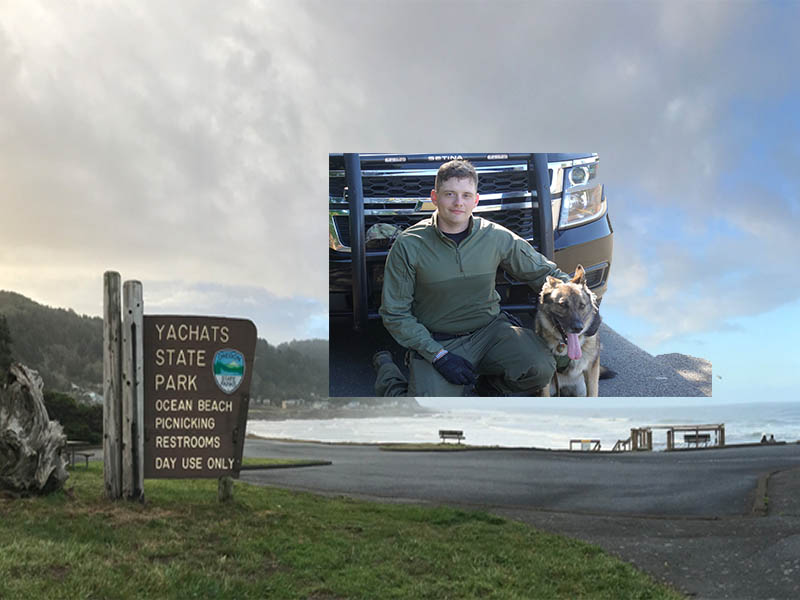 Lincoln County Sheriff's Office responded to a reported suicidal man at Yachats State Park Wednesday morning and paramedic-trained Deputy Zach Akin provided life-saving first aid.
A tip from a Maryland resident the suicidal man contacted alerted Lincoln County Sheriff's Office of the potential suicide attempt.
Deputy Akin located the suicidal man's vehicle at Yachats State Park before law enforcement could ping the man's cell phone. Akin discovered the man inside the vehicle bleeding heavily from his neck and left arm and lethargic from loss of blood. The deputy secured a knife found near the man and called for an ambulance. Akin, who maintains a paramedic certification, applied a tourniquet to the man's arm and used other life-saving tools and training provided by the law enforcement agency.
Yachats Fire and Rescue took the man to Samaritan Pacific Communities Hospital in critical condition but sources said the man had a "positive outlook."
The Yachats fire department also put in a written commendation saying Deputy Akin acted swiftly in providing advanced medical aid during a serious situation.
The Oregon State Police arrived and assisted with the scene.