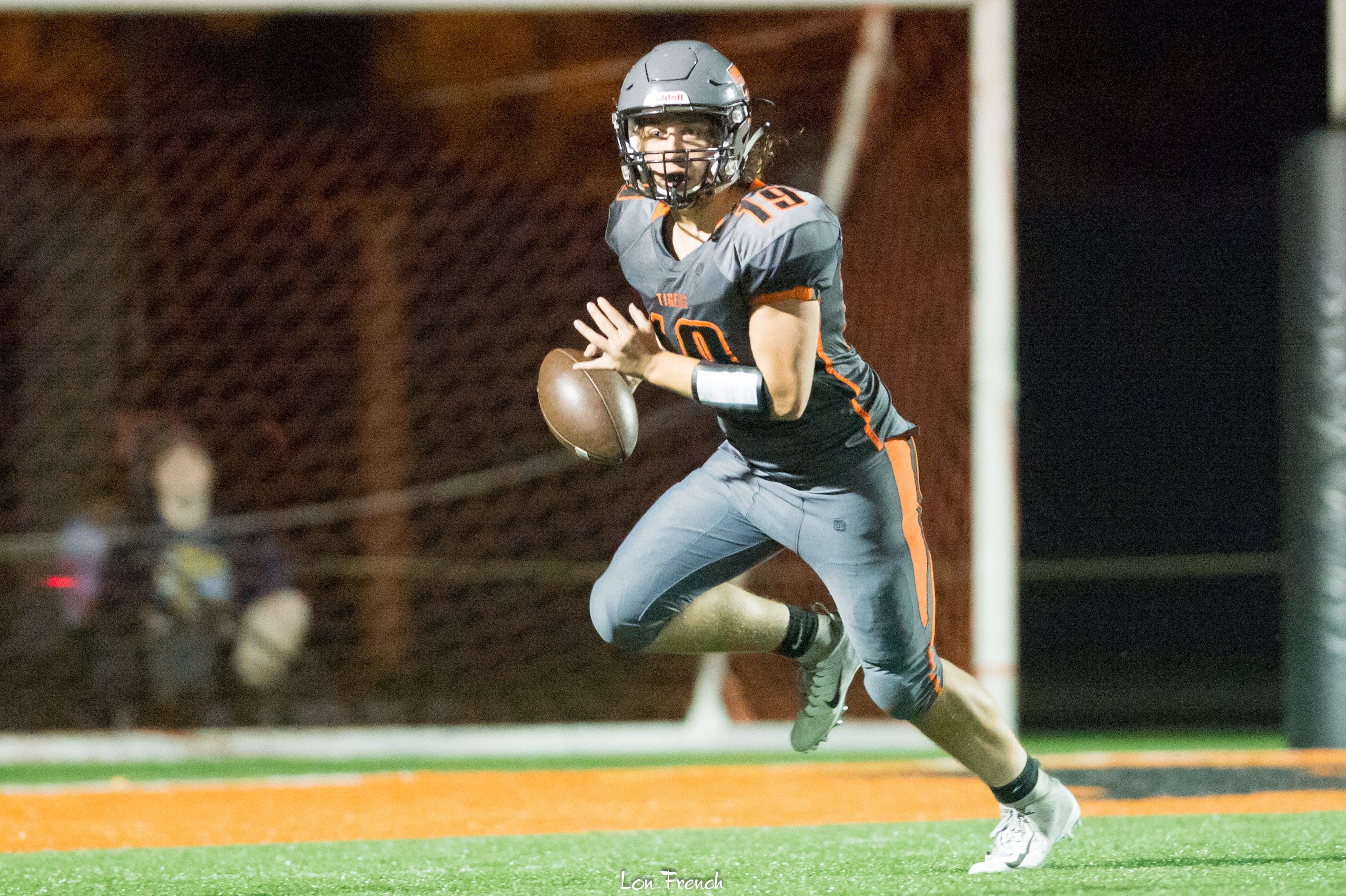 Photos by Lon French
Some noticeable changes will be apparent in the starting lineup Friday when the Taft Tigers travel to Clatskanie for a Class 3A Special District 1 West Division high school football game.
"Clatskanie has very good skill players that will be difficult for us to match up with, but we feel confident we can do so," Taft coach Jake Tolan said. "We will be down a few players this week, which will require some younger players to step up and fill the voids."
Antonio Suarez will replace injured senior David Jin (ankle) at quarterback, and fellow sophomore JJ French will step in for junior Logan Gilleo at running back, with Gilleo moving to the line to help provide Suarez with better protection up front in his first varsity start.
Taft should benefit from the return of injured defensive stalwarts Darius Smith, a sophomore defensive back, and Tyrese Hellman, a junior lineman, who sat out last week's 48-7 home loss to No. 1-ranked Amity under concussion protocol rules.
Clatskanie enters the game 3-2 overall and 0-1 in league play following a 36-20 defeat at Rainier. Clatskanie, which is returning home after four straight road games, has lost two straight following three wins to open the season.
Taft is looking to reverse a three-game losing skid.
"We expect to travel to Clatakanie and compete for a win," Tolan said.