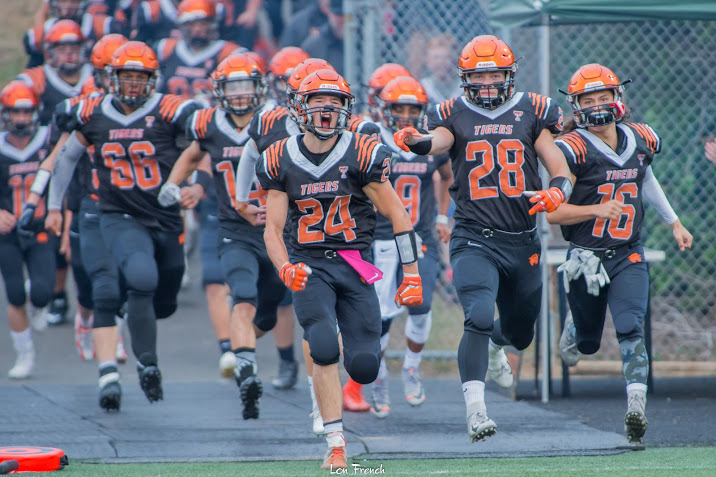 Sutherlin has a score to settle with visiting Taft on Friday when the teams collide at 7 p.m. in Class 3A nonconference high school football action.
A year ago, junior running back Logan Gilleo scored on a 1-yard pass early in the second quarter before senior wide receiver Tyee Fisher caught a 5-yard TD pass that was questionably ruled in bounds just 13 seconds before halftime. The score gave the Tigers a 14-13 lead in their home opener that would hold up for what would become their only victory of the season.
The Bulldogs went on to finish 7-3 overall and 4-1 in the Special District 2 North before being eliminated by State semifinalist Vale in the first round of the playoffs. Taft finished 1-8 and winless in the SD2 West.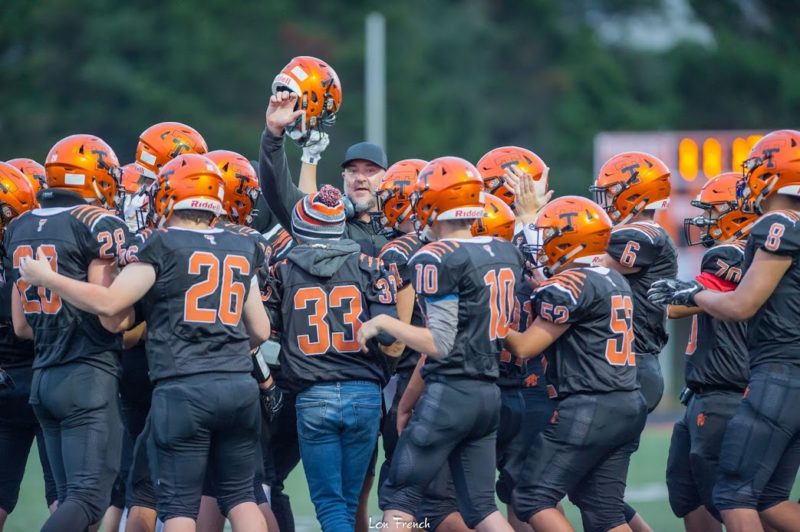 What a difference a year makes, then.
The Tigers are coming off a 14-6 season-opening home upset Friday of perennial power Harrisburg after falling to the Eagles 60-29 on the road in last year's season opener. Sutherlin fell 50-26 to Hidden Valley Friday at home.
"Even when facing adversity, our kids were able to battle and come away with a much-needed win," said Taft coach Jake Tolan, whose Tigers held Harrisburg to no offensive touchdowns and forced several turnovers in the home win.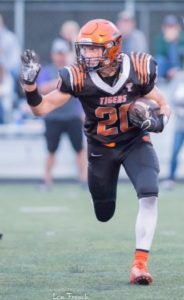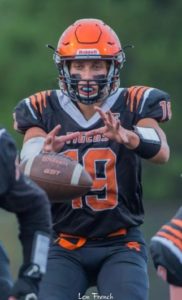 The only points Harrisburg scored came when senior running back Gabe Knox returned a kickoff for a touchdown with 10:55 left in the first half to make it 7-6 after Taft junior JJ French scored the game's first TD on a short pass from junior quarterback Antonio Saurez at the 11:12 mark of the second quarter.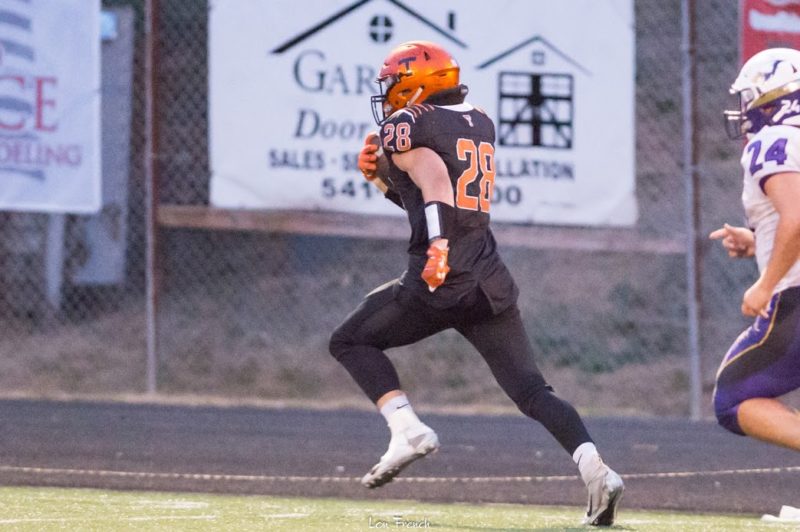 Now a senior, Gilleo added a 60-yard catch and run for a score 5:37 before halftime, and junior place-kicker William Calderon added both PATs for the final 14-6 margin. Junior defensive back Darius Smith picked off two passes before the teams played to a scoreless second half.
"I am so proud of my team," Tolan said. "They played well, believed in themselves and fought hard as a team. We made many mistakes that we can learn from and get better at, but overall I'm happy we were able to come away with a win."
Taft used five turnovers to earn the one-point victory over Sutherlin in last year's home opener at Voris Field.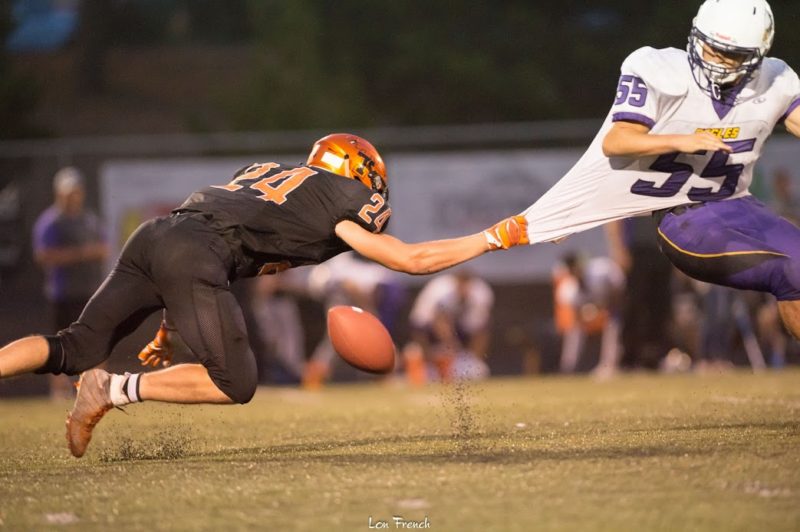 Sutherlin is a traditional running team utilizing the Wing T,  a deceptive offense that typically lines up three backs in a row behind center with intentions of making every play look the same for the first few steps.
Sutherlin coach Josh Gary's squad stepped down from Class 4A to 3A last season and ran at least 80 percent of the time behind senior quarterback Cade Meisner and running back Bryce Anderson. While Meisner and Anderson have graduated, Gary is expected to turn to the senior triumvirate of Jacob Merrifield, Brandon Carr and Mason Gill to power the offense Friday night.
"The highlight of our play was how well our defense played," Tolan said of the Harrisburg win and the need to apply the brakes to Sutherlin.
Photos by Lon French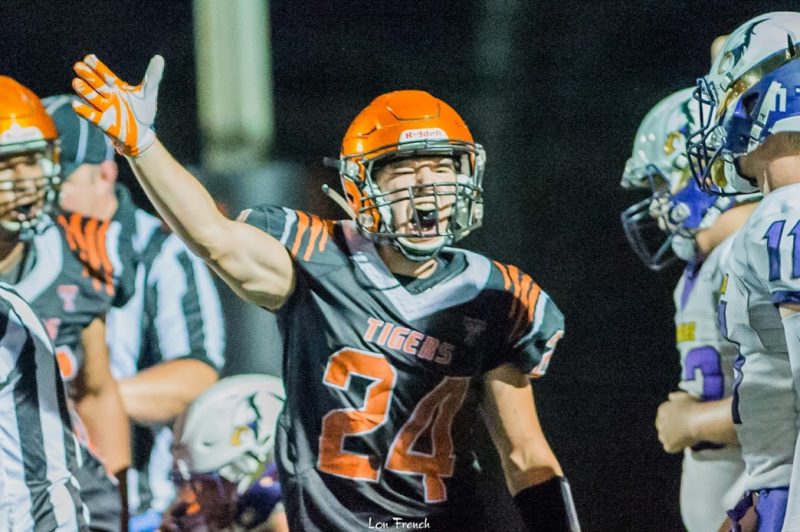 Taft Roster
Coach: Jake Tolan
| No. | Name | Position | Grade | Height | Weight |
| --- | --- | --- | --- | --- | --- |
| | Colby Helms | RB/LB | 11 | 5-10 | 190 |
| | William Calderon | K/DB | 11 | 5-7 | 150 |
| 1 | Cayden Edmonds | WR/DB | 10 | 5-8 | 130 |
| 2 | Jordan Hall | WR/LB | 12 | 5-11 | 165 |
| 3 | Kaden Hindman | WR/S | 10 | 5-10 | 170 |
| 4 | Trenton Fisher | WR/DB | 12 | 5-11 | 135 |
| 5 | Brendan Welch | WR/LB | 11 | 5-10 | 175 |
| 6 | Austin Winters | WR/LB | 10 | 5-10 | 140 |
| 7 | Sam Allan | WR/DB | 9 | 6-0 | 140 |
| 8 | Josh Ruiz | RB/DE | 10 | 6-1 | 200 |
| 10 | Braxton Brockett | RB/LB | 9 | 5-7 | 130 |
| 11 | Fco Ramos | WR/S | 11 | 5-9 | 160 |
| 12 | Gavin Koceja | QB/DB | 9 | 5-10 | 140 |
| 13 | Bear Reyes | WR/LB | 9 | 5-7 | 150 |
| 14 | Tristan Beach | WR/LB | 12 | 6-0 | 165 |
| 15 | Haden Chavez | WR/LB | 9 | 5-8 | 165 |
| 16 | Darius Smith | WR/DB | 11 | 5-9 | 170 |
| 17 | Afton Dean | WR/LB | 10 | 6-0 | 200 |
| 19 | Antonio Suarez | QB/LB | 11 | 5-10 | 175 |
| 20 | JJ French | RB/LB | 11 | 5-10 | 175 |
| 21 | Alex Carrasco | RB/LB | 9 | 5-4 | 160 |
| 23 | Roman Pena | WR/DB | 9 | 5-9 | 135 |
| 24 | Trenton Hall | RB/LB | 12 | 5-11 | 175 |
| 26 | Devin Evjen | RB/LB | 9 | 5-8 | 180 |
| 28 | Logan Gilleo | RB/LB | 12 | 6-0 | 195 |
| 44 | Alec Bosworth | OL/DL | 12 | 6-1 | 235 |
| 51 | Dylan Rodriquez | OL/DE | 10 | 5-9 | 160 |
| 52 | Jose Magallanes | OL/DL | 9 | 5-4 | 150 |
| 53 | Micah Davis | RB/DE | 12 | 5-11 | 180 |
| 55 | Elin Fitch | OL/DE | 12 | 6-4 | 185 |
| 56 | Jesse Carrillo | OL/DL | 10 | 5-10 | 220 |
| 57 | Jace Phippen | OL/DL | 12 | 5-11 | 230 |
| 62 | Damian Hill | OL/DL | 9 | 6-0 | 250 |
| 66 | Tyrese Hellman | OL/DL | 12 | 6-2 | 240 |
| 69 | Raiden Hansen | OL/DL | 9 | 6-4 | 290 |
| 70 | Oscar Sanchez | OL/DL | 9 | 5-10 | 225 |
| 74 | Bash Welch | OL/DL | 11 | 5-10 | 305 |
| 77 | Dakotah Steen | OL/DL | 10 | 6-4 | 350 |
| 99 | Tony Garcia | OL/DE | 12 | 5-11 | 260 |
Sutherlin Roster
Coach: Josh Gary
| No. | | Name | Position | Grade | Height | Weight |
| --- | --- | --- | --- | --- | --- | --- |
| 1 | | Mason Gill | WR/DB | 12 | 6-3 | 165 |
| 2 | | Case Wells | DB/RB | 12 | 5-8 | 160 |
| 3 | | Brandon Carr | DB/WR | 12 | 5-11 | 150 |
| 4 | | Dylan Smalley | DB/QB | 11 | 5-8 | 150 |
| 5 | | Tehgan Pacini | LB/QB | 11 | 6-1 | 180 |
| 9 | | Keith Sorenson | K | 11 | 6-0 | 170 |
| 10 | | Jacob Merrifield | DB/RB | 12 | 5-8 | 160 |
| 14 | | Colby Olsen | LB/RB | 11 | 5-10 | 180 |
| 22 | | Logan Hill | RB/DB | 11 | 5-10 | 170 |
| 25 | | Adan Diaz | LB/RB | 10 | 5-5 | 160 |
| 32 | | Josh Davis | LB/RB | 11 | 6-2 | 225 |
| 34 | | Wyatt Brink | DB/TE | 11 | 6-2 | 160 |
| 51 | | Hunter Elbert | DL/OL | 12 | 5-11 | 180 |
| 62 | | Jason Baker | DL/OL | 12 | 5-10 | 190 |
| 63 | | Byron Baker | DE/OL | 12 | 6-2 | 220 |
| 64 | | Hunter Strong | DL/OL | 12 | 6-0 | 220 |
| 65 | | Isaac Horn | DE/OL | 12 | 6-3 | 235 |
| 72 | | Kobey Crump | DL/OL | 12 | 6-0 | 225 |
| 74 | | Dayden Jacobs | DL/OL | 12 | 5-10 | 270 |
| 75 | | Caden Meabon | DL/OL | 11 | 6-3 | 210 |
| 77 | | Isaiah Baez | DL/OL | 11 | 5-9 | 225 |
| 80 | | Rylan Philow | DE/TE | 11 | 6-2 | 180 |