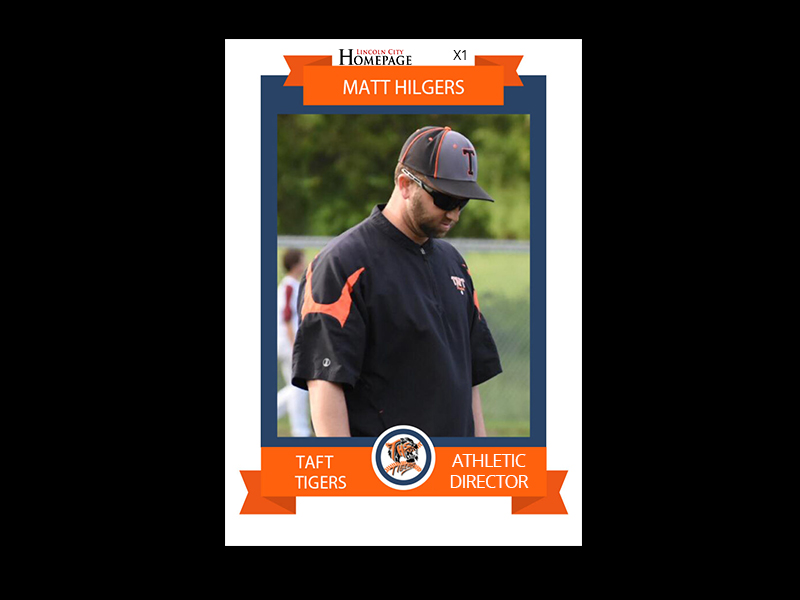 Taft High varsity baseball coach Matt Hilgers has been named athletic director at the school, filling a void left this semester when first-year AD Aaron Longo resigned in December.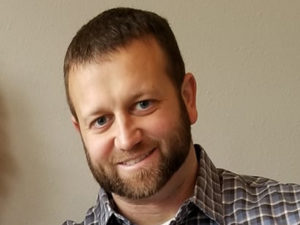 Hilgers, 34, will resume the post shared on an interim basis this winter and spring by Taft Principal Nick Lupo and former girls soccer and track and field coach Joey Arce-Torres, effective July 1.
Hilgers said he applied for the job because he saw a void for both students and staff that he felt he could help fill, but mainly because he grew up on playing fields, in the gym and at school.
"I wouldn't trade anything for that experience, and I want my own children to have that experience," he said. "There are a few ideas of things I want to do, both from the athletic piece and the student piece. There is going to be a learning curve for me, for sure, as this is going to be a completely new role that I am in."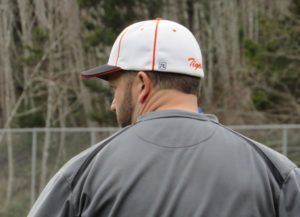 Hilgers said he's looking forward to working with Lupo on improving not only the sports programs, but the school.
"I think we made some great steps this year towards that, and I think he has a great vision for our school," Hilgers said. "It's going to be great to get to learn from him and continue to grow."
Hilgers said he played sports throughout high school and had no desire to go to college even though Chemeketa and a few other colleges approached him about playing baseball.
"Even then, I was still unsure of my path," he said. "I didn't sign my letter of intent until July after my senior year. They offered me a full ride to play baseball and attend school and that started my path that has led me to where I am.
"Had sports, and specifically baseball, not been such an integral part of my life growing up, and even today, I would not be where I am right now. I learned many valuable lessons through sports that either couldn't be taught in other aspects of school, or I wasn't able to fully learn through other outlets. This same statement can be made for many kids across this country."
Hilgers grew up in Redmond and graduated from Redmond High School in 2004 before accepting the scholarship at Chemeketa and playng at Western Oregon University.
He graduated from Western with a Bachelor of Science degree in social science and a minor in business. He took night classes through George Fox University while working construction during the day to get his Masters in teaching.
Hilgers met his wife, Brittney, while completing a mini study abroad in Ecuador during his Masters program. His first teaching job was with sixth graders in Redmond, where he coached middle school football, boys basketball, girls basketball and junior varsity baseball, as well as summer baseball.
He moved to the Coast shortly before the 2013-14 school year before taking a job working in Parole and Probation.
"That job really affirmed that my path should be working in schools with students," he said.
Hilgers left the position after six months to become a full-time teacher at Taft at the start of the 2014-15 school year.
"I have been here since, teaching a variety of classes mainly at the middle school level," he said.
He has coached middle school football, and high school football, basketball and baseball since coming to Taft.
Hilgers' wife, Brittney, has taught English, Yearbook and AVID 11 at Taft since 2013, but will be transferring to Newport High to teach next year, he said. The couple has two children, ages 1 and 3, who attend the Early Learning Center at Taft.
"Without her support, as well as some of our family, friends and neighbors, I would not be in the position I'm in," he said. "This new job will present some challenges for us as a family, and we spent a great deal of time addressing some of the known challenges that we will face. We look forward to continuing to work towards improving our school."
Hilgers replaces Longo as the school's full-time AD. Longo was hired last fall to replace Bart Rothenberger, Taft's longtime AD who took the same post at Toledo Jr./Sr. High School. Lupo shared the AD's administrative duties with Taft assistant principal Richard Ceder, who recently was named principal at Toledo High.
Lupo said in December that an employment notice for the vacant athletic director/vice principal position would be posted in March for the 2019-20 school year. Longo, who served just one semester as Taft AD and vice principal, resigned Dec. 21.
Hilgers has most recently coached the Tigers to successive appearances in the Class 3A OSAA State Baseball Championships, reaching the quarterfinals this season and the semifinals in 2017-18.
Taft went 17-11 overall and placed third at 11-4 in Special District 2 play this season, one year after going 24-4 and 12-0 in West Valley League play as the State's No. 1-ranked team in his first year as head coach of the Tigers the previous season.
"I believe he will be a great fit," Arce-Torres said. "He is young, bright and very knowledgeable. He has established meaningful relationships with staff and students over his tenure, and has shown success in coaching already. We are excited about his promotion and look forward to the possibility of a long post in our building."
Arce-Torres said he enjoyed his time as interim AD.
"The kids were, and continue to be, my priority," he said. "I agreed to fill in solely to make sure everyone had the continued opportunity to enjoy student athletics. I personally felt extremely intimidated to fill the role, but realized the kids were ultimately what mattered."
Hilgers said he welcomes what the future will bring, although he's uncertain what that will be.
"I do not know specifically what next year will look like for me," he said. "After reflecting on the bus trip home from Irrigon and Santiam Christian, I came to the determination that one of the things that really drives me is my passion to compete. One of the questions through the interview process dealt with this, and, for me, I would have a really hard time completely stepping away from being involved with a sport.
"The last time that I did not play for a team or coach a team in some manner I think I was 4 or 5. The desire and euphoria that comes with competition is something that really drives me. It is one of the factors that led me to apply for this job and accept it."