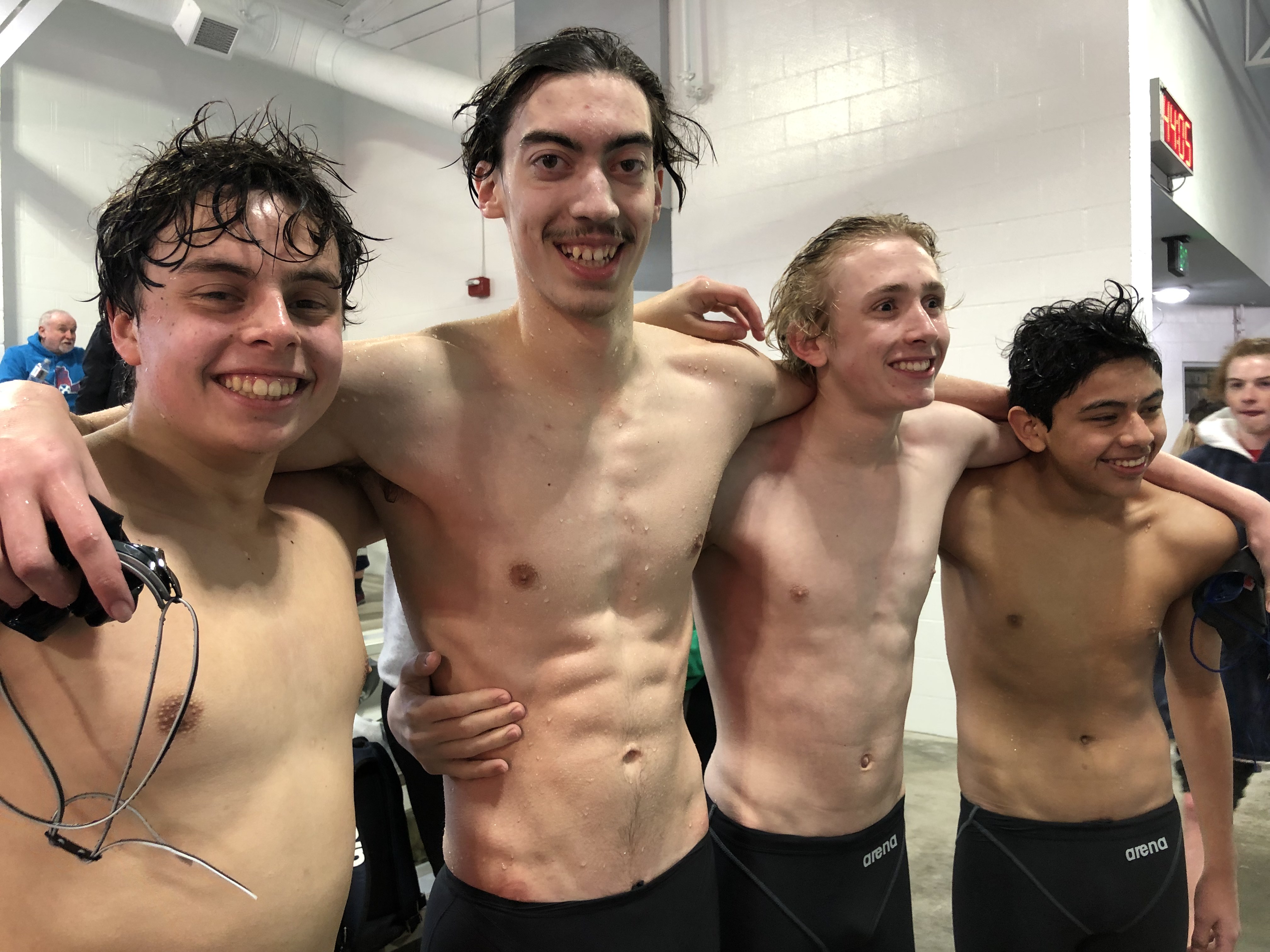 Mother Nature rudely joined the usual suspects from Taft High on Friday and stormed into Saturday's finals of the Class 4A/3A/2A/1A Special District 1 Swimming Championships at the Newport Aquatic Center.
"We have quite a few kids that made it to the finals and in the top six, which is quite encouraging," Taft coach Lissa Parker said Friday night following preliminary heats while warning of Saturday's forecast for cold, snowy weather, making transportation to the meet difficult.
The top 12 in each event advance to the finals, while the top six remain the most serious contenders to score points for their respective teams.
"The only thing we're a little worried about is what the weather's going to do in the morning," Parker said. "We hope we can get back down to Newport and the other teams get home to the Valley, like in Rainier and up north for Astoria."
Taft senior Joram Hoff was second in the 100 back and third in the 200 free; freshman Sam Cortes second in the 200 free and fourth in the 100 back; freshman Dylan Barrera third in the 100 fly; junior Hunter Lundstedt fourth in the 50 free and 100 breast; sophomore Jose Segura fifth in the 200 IM; senior Micah McLeish sixth in the 200 and 500 free; freshman Angel Moreno sixth in the 100 fly; and senior Tanner Landry sixth in the 100 free.
On the girls side, junior Sammy Halferty was second in the 100 breast and sixth in the 200 free; senior Lydia Prins third in the 200 IM; junior Napy Meyer fifth in the 100 fly and 500 free; and freshman Aubrey Sciarrotta sixth in the 100 free.
Taft's 200-yard boys medley and 400-yard freestyle relay teams — comprised of Hoff, Cortes, McLeish and Landry — placed second in Friday's prelims.
Friday's Special District 1 prelim results