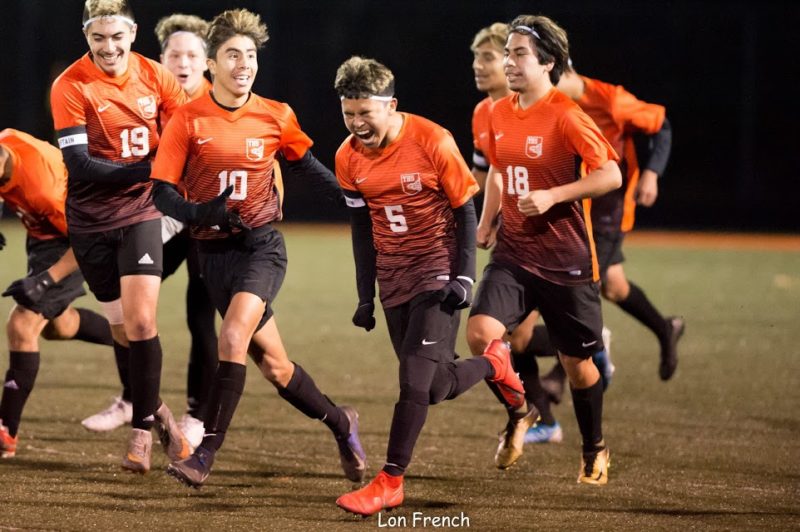 While entering uncharted territory, few can argue whether the Taft High boys soccer team belongs in the Final Four of the 2019 Class 3A/2A/1A OSAA State Boys Soccer Championships.
However, historically speaking, the other three schools might be asking, "What are you doing here?"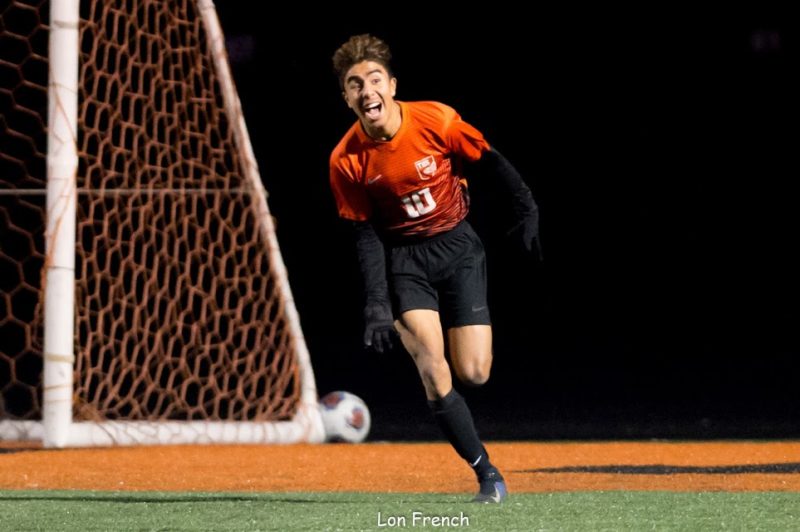 On the surface, a better question might be, "How is Taft the underdog in this beauty pageant?"
With a gaudy 17-0 record and lofty scoring advantage of 117-9 this season, it's statistically relevant to assume the upstart Tigers will feel right at home and belong in the fray when they take the pitch at 6 p.m. Tuesday at top-seeded Catlin Gabel to determine one State finalist. Second-seeded Oregon Episcopal will host No. 3 Brookings-Harbor at 2 p.m. Tuesday at Liberty High School in Hillsboro to unveil the other combatant for Saturday's State championship.
Delve deeper, and it's evident the Special District 2 champion Tigers' No. 4 seeding is appropriate.
Consider:
Tuesday's semifinal opponent, Catlin Gabel, is the defending State champion and also undefeated at 17-0 after outscoring its opposition 104-5 and going 9-0 in winning the Special District 1 title.
To do that, the Eagles twice shut out State No. 2 seed and SD2 runner-up Oregon Episcopal in the regular season and 1-0 in last year's State title game despite the Aardvarks' rich history of having won six OSAA boys soccer titles beginning in 2005 — with a runner-up finish sandwiched in between.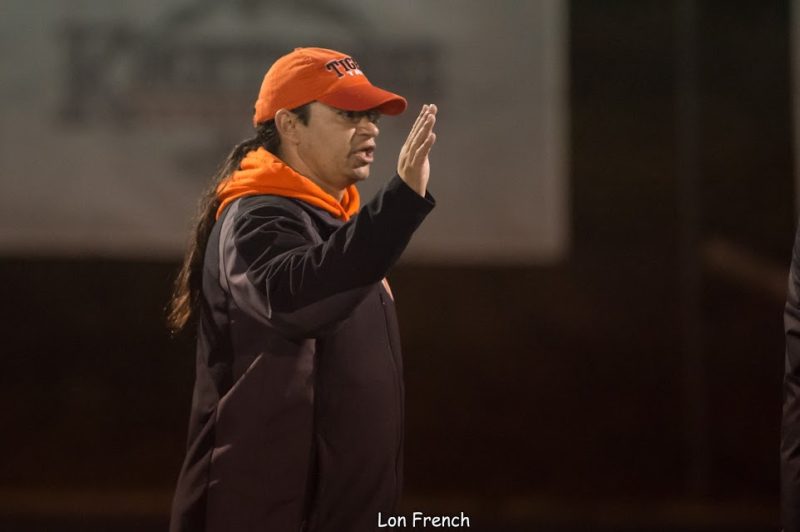 The two Portland private boarding schools — Catlin Gabel in the West Haven-Sylvan area and Oregon Episcopal in Raleigh Hills — have each won two State titles since 2013 and reached the final game three and four times, respectively.
Despite being the only semifinalist with a defeat, Oregon Episcopal is 14-2-1 with the fewest goals scored (81) and most allowed (12) this season, but is seeded second on strength of schedule.
Photos by Lon French
On to third-seeded Brookings-Harbor . . .
A public school that combines student-athletes from the communities of Brookings and Harbor in southwestern Oregon, the Special District 4 champion Bruins are also 17-0 and waltzed through the season by outscoring their opposition 124-5.
Brookings-Harbor trailed only Special District 6 champion Riverside, another perennial power, in goals scored this season (134) and tied Catlin Gabel in goals-against (5). Oregon Episcopal eliminated 2017 State champion Riverside 3-2 in overtime in Saturday's quarterfinals.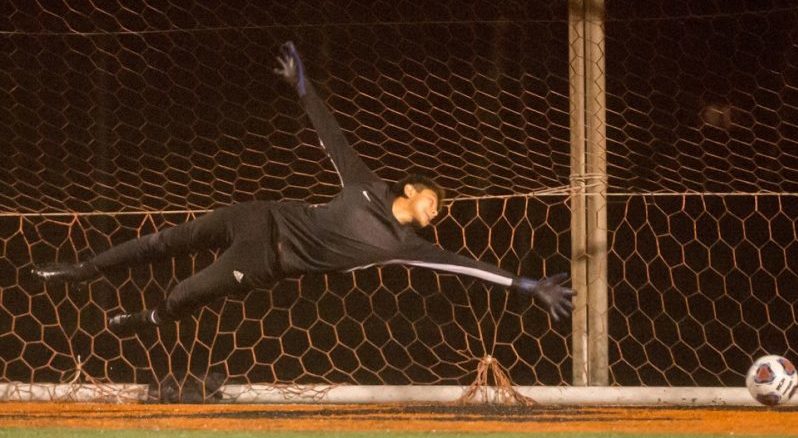 Making its deepest dive ever into the postseason, Taft faces a formidable challenge. Catlin Gabel has pitched 12 shutouts this year, including 6-0 and 9-0 victories to reach the State semis. The Tigers possess 10 shutouts of their own, however, and a 2-1 quarterfinal home victory over fifth-seeded and perennial State participant Riverdale, which handed Oregon Episcopal its regular-season tie.
With three unbeaten teams, a combined record of 65-2-1 and scoring margin of 426-31, there's little question the stage has been set with this year's four most worthy semifinalists.
The Final Four will undeniably be represented by the Big Four in small-school Oregon soccer.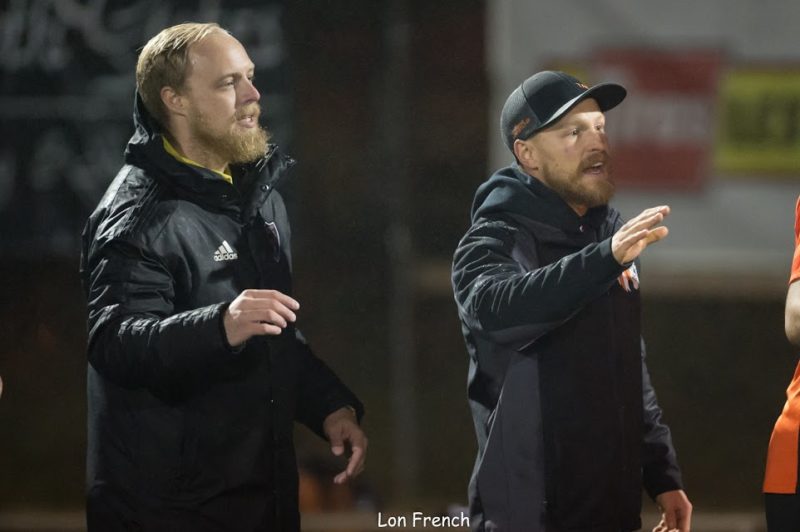 Class 3A/2A/1A Boys Soccer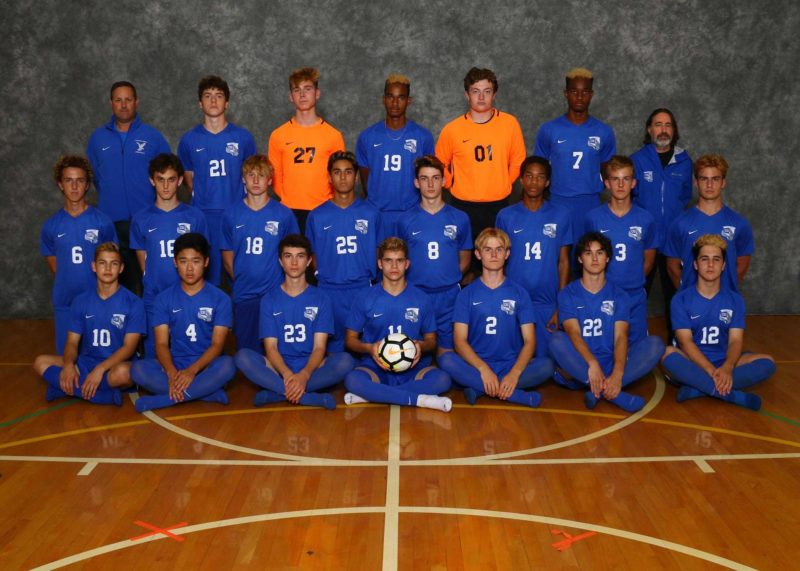 Catlin Gabel Eagles
Coach: Peter Shulman
| No. | | Name | | Grade | |
| --- | --- | --- | --- | --- | --- |
| 1 | | Bowen Blair | | 11 | |
| 2 | | Will Swan | | 12 | |
| 3 | | Evan Williams | | 10 | |
| 4 | | Noah Kim | | 11 | |
| 5 | | Dylan Lian | | 11 | |
| 6 | | Kai Gamboa | | 11 | |
| 7 | | Justin Edwards | | 11 | |
| 8 | | Mateo Sufuentes | | 11 | |
| 9 | | Aidan Sheeran-Hahnel | | 10 | |
| 10 | | Felipe Rueda | | 10 | |
| 11 | | Elijah Widdows | | 10 | |
| 12 | | Jed Whalen-Stewart | | 11 | |
| 13 | | Adrian Long | | 10 | |
| 14 | | Joshua Hamlett | | 10 | |
| 16 | | Ezra Rich | | 12 | |
| 17 | | Ezra Polesky | | 12 | |
| 18 | | Spud Ward | | 12 | |
| 19 | | Jaden Edwards | | 11 | |
| 20 | | Ben Bockman | | 11 | |
| 21 | | Evan Karp | | 12 | |
| 22 | | Finn Russell | | 12 | |
| 23 | | Tanner Hillison | | 12 | |
| 24 | | Andrew Priest | | 11 | |
| 25 | | Cai Fernandez-Powell | | 11 | |
| 27 | | Seby Tremblay | | 11 | |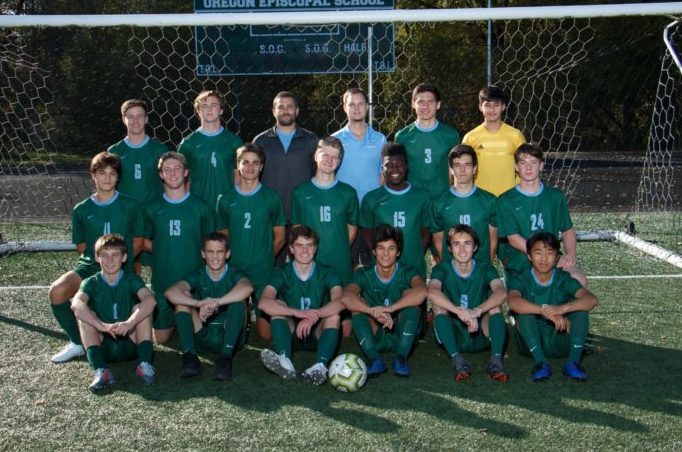 Oregon Episcopal Aardvarks
Coach: David Rosenberg
| No. | | Name | | Grade | |
| --- | --- | --- | --- | --- | --- |
| 00 | | Alden McVay | | 11 | |
| 0 | | Alex Colleran | | 10 | |
| 1 | | Patrick Ruoff | | 10 | |
| 2 | | James Lawliss | | 11 | |
| 4 | | Henry Giannini | | 11 | |
| 5 | | Jonathan Segal | | 10 | |
| 6 | | Will Phillips | | 11 | |
| 7 | | Andre Stendahl | | 12 | |
| 8 | | Mason Lee | | 12 | |
| 9 | | Daniel Elleman | | 12 | |
| 10 | | Alex Chen | | 9 | |
| 11 | | Torben Karl | | 10 | |
| 12 | | Matt Hannah | | 12 | |
| 13 | | John Fitzhenry | | 12 | |
| 14 | | Oliver Ulmer | | 12 | |
| 16 | | Hugh Shanno | | 12 | |
| 17 | | Kennedy Balandi | | 12 | |
| 18 | | Maisam Moradi | | 10 | |
| 19 | | Evan Hasson | | 11 | |
| 20 | | Vivek Mittal-Henkle | | 10 | |
| 21 | | Alex Ugas | | 12 | |
| 23 | | Jonah Song | | 12 | |
| 24 | | Connor Mansfield | | 10 | |
Taft Tigers
Coach: Ryan Ulicni
| No. | | Name | Position | Grade | |
| --- | --- | --- | --- | --- | --- |
| 00 | | Sam Cortes | GK/GK | 10 | |
| 0 | | Riley Ellis | GK/M | 10 | |
| 4 | | Ivan Cortez | D/D | 11 | |
| 5 | | Jose Flores | M/M | 11 | |
| 7 | | J.J. Lupercio | D/D | 10 | |
| 8 | | Kevin Acosta | M/M | 11 | |
| 9 | | Sammy Vasquez | F/M | 10 | |
| 10 | | Edson Fuentes | F/F | 12 | |
| 11 | | William Calderon | M/F | 11 | |
| 16 | | Joseph Cruz | M/M | 11 | |
| 19 | | Estib Hernandez | D/D | 12 | |
| 21 | | Alex Del Valle | M/D | 11 | |
| 22 | | Angel Islas | D/D | 10 | |
| 23 | | Adrian Moreno | D/D | 10 | |
| 29 | | Diego Gomez | M/F | 9 | |
| 33 | | Mauricio Rivas | M/M | 11 | |
| 50 | | Kaden Wright | M/M | 12 | |
| 88 | | Matias Vesma | M/F | 12 | |

Brookings-Harbor Bruins
Coach: Jess Beaman
| No. | | Name | Position | Grade | |
| --- | --- | --- | --- | --- | --- |
| 0 | | Juan Hernandez | GK/GK | 11 | |
| 2 | | Uriel Cortes | F/D | 9 | |
| 3 | | Diego Turner | F/M | 9 | |
| 5 | | Rylan Bruce | F/M | 11 | |
| 6 | | Miguel Ramos-Rodriguez | D/F | 10 | |
| 7 | | Aden Carpenter | D/M | 11 | |
| 8 | | Josh Serna | F/M | 9 | |
| 9 | | Bryan Valdovinos | F/M | 10 | |
| 10 | | Fabian Villa | M/F | 10 | |
| 11 | | Seth Broberg | D/F | 10 | |
| 12 | | Dylan Hodge | M/F | 10 | |
| 13 | | Jair Valdovinos | F/M | 12 | |
| 14 | | Hobbes Howard | D/M | 11 | |
| 15 | | Kallen Christensen | D/F | 9 | |
| 16 | | Harrison Nelson | F/D | 12 | |
| 17 | | Jake Beaman | D/M | 10 | |
| 19 | | Brayden Holler | F/M | 12 | |
| 20 | | Kai Seibert | F/M | 10 | |
| 24 | | Clayton Sackett | F/D | 12 | |