The ninth-ranked Taft High boys soccer team rebounded from its first loss of the season Wednesday by scoring five unanswered goals in the first half Friday for a 5-1 league home victory over Western Christian/Perrydale.
"We came out ready to play," Taft coach Ryan Ulicni said following a 2-0 road defeat two days earlier at Dayton. "We had some work to do and a short time to do it with only a day in between games. These boys showed they could bounce back from anything and make a statement."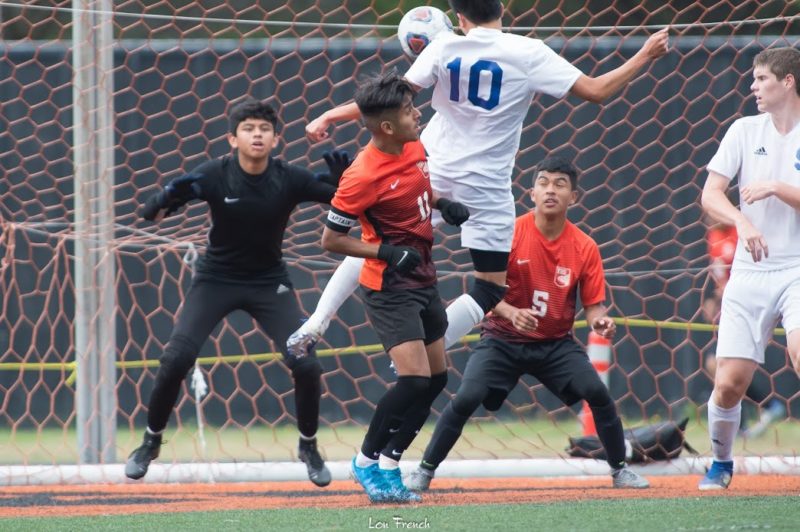 Senior forward Edson Fuentes scored three goals, the first on an assist from Sammy Vasquez.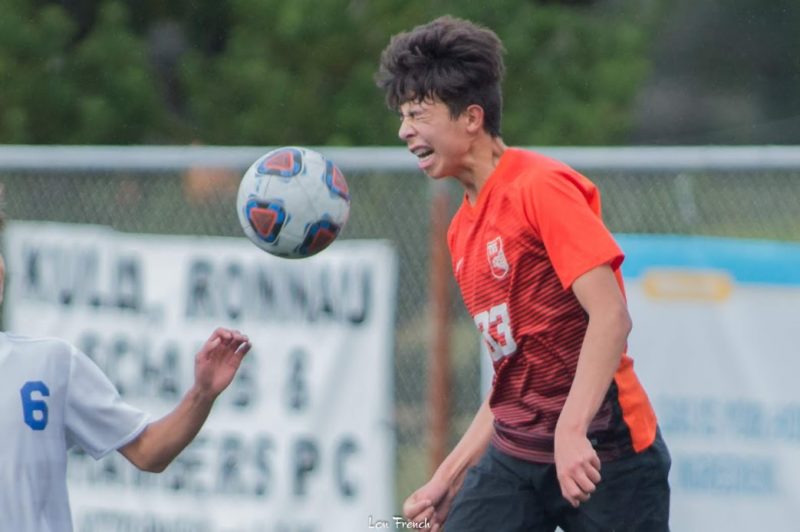 Midfielders William Calderon and Jose Flores also scored on assists from "hard-working wingers" Mauricio Rivas and Alex Del Valle, along with fellow juniors Adrian Moreno, Adam Lascano and Ivan Cortez, "who played the whole game wonderfully."
"Having both forwards moving the ball that close to the goal is simply excellent," Ulicni said.
Photos by Lon French
"Defensively, we stayed strong with great leadership and effort by Ethan Thomas to hold down our back line," Ulicni said as the Class 3A Tigers improved to 5-1 with the win and notched a share of first place with Dayton. The Pioneers fell to 4-2.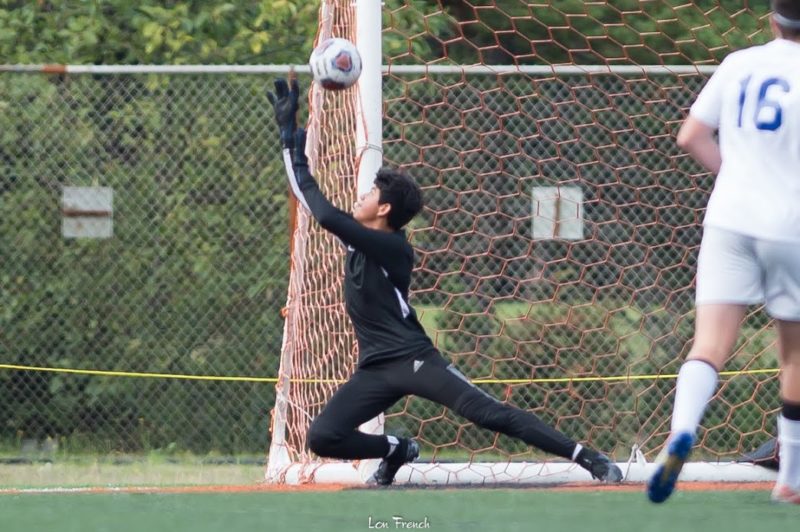 Sophomore goalie Sam Cortes "came up big multiple times" with 10 saves, Ulicni said.
"All in all, this was a showing of how far this team can go and how much they want the next game," he said.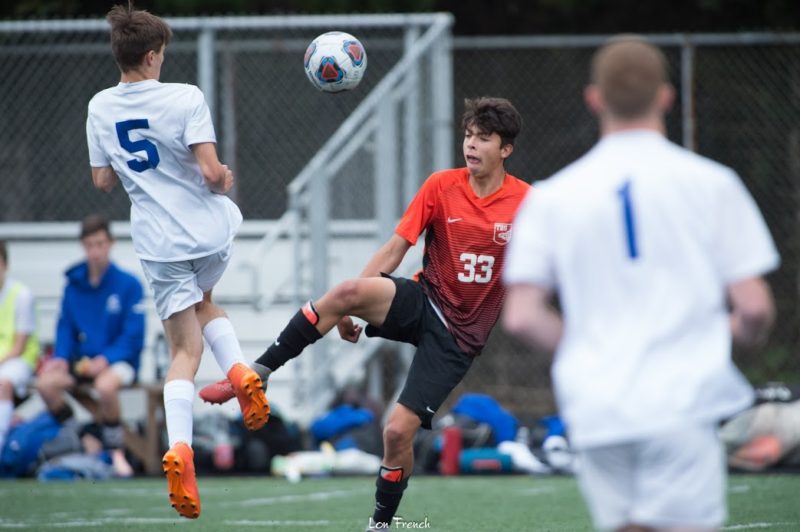 Taft returns to action Wednesday in another conference game at Gervais (0-6).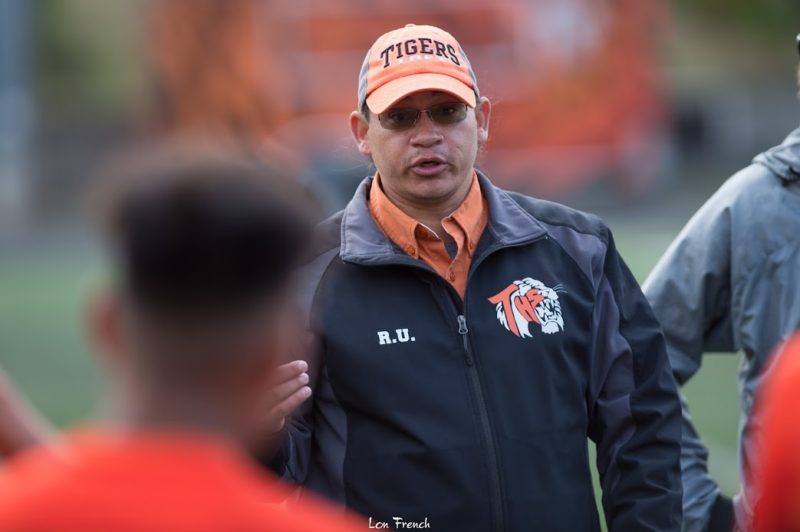 Class 3A/2A/1A Special District 2 Standings
GS=Goals Scored; GA=Goals Allowed