PHOTOS BY LON FRENCH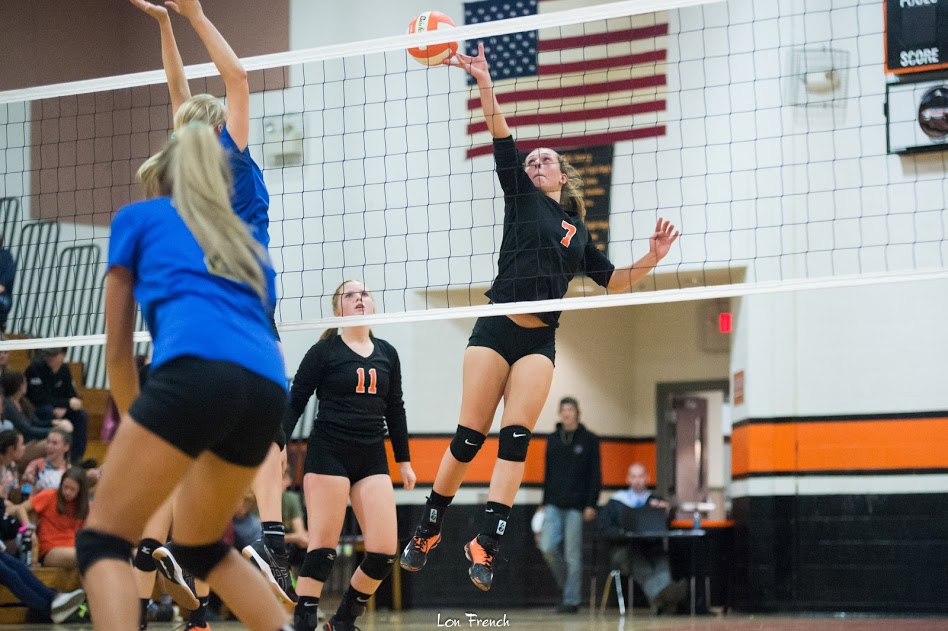 Taft High again displayed the progress second-year coach Kelsey Hart has alluded to by winning its first set of the year, but fell in four sets Tuesday to Toledo in the season's home-opening volleyball match.
"The girls played hard last night," Hart said. "While everyone was disappointed that it was a loss, I am incredibly proud of how they played."
The Class 2A Boomers prevailed 25-11, 12-25, 25-11, 25-20 in the four-set non-league match.
"Where we are beginning our season this year is leaps and bounds ahead of where we began last year," Hart said. "The girls had lots of positive things to say to and about each other in the post-game meeting."
Hart said the Tigers' outside hitters, seniors Caitlyn Rundstrom and Savannah Russo, "were on fire last night." She said the duo's play helped the Tigers to the second-set victory with 13 kills.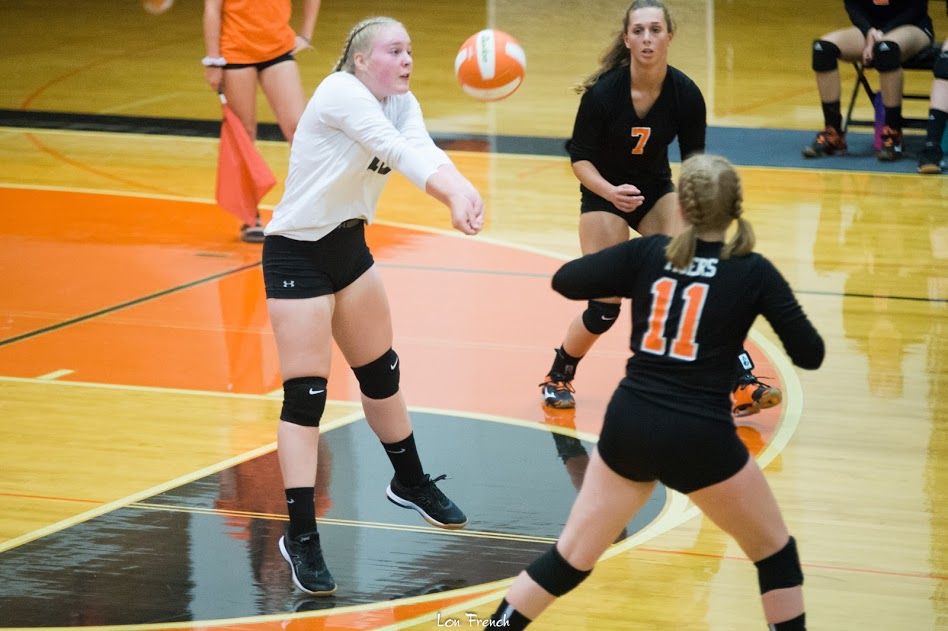 "Libero Corey Van Damme also played a huge defensive and offensive role for us across all four sets," she said. "She was running balls down like crazy, and also had very consistent, aggressive attacks from the back row."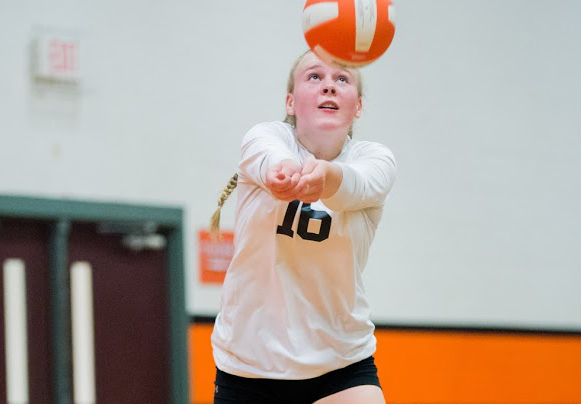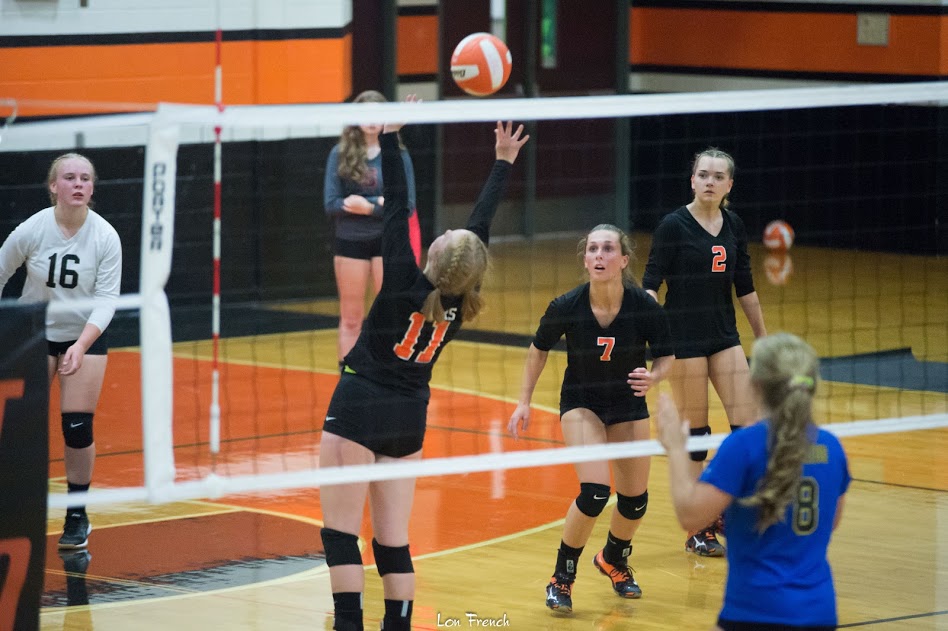 Hart said the senior-freshman setting duo of Lilly Salsbery and Lily Hatton also played consistently in the passing game and were praised by teammates.
"Game by game, our team is coming together and figuring out how to play to win," she said.
Taft returns to the court at 5 p.m. Friday at home against Sutherlin.
"We want a packed gym to help cheer and fire us up to play our best," she said.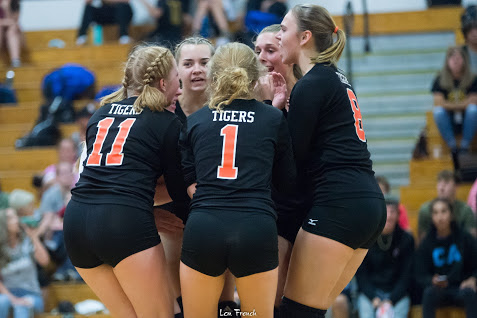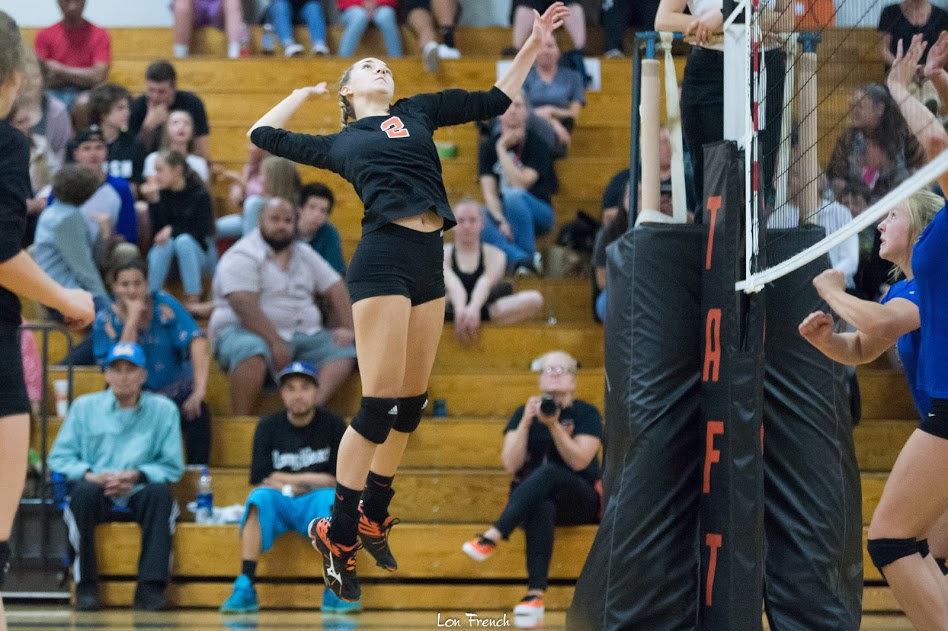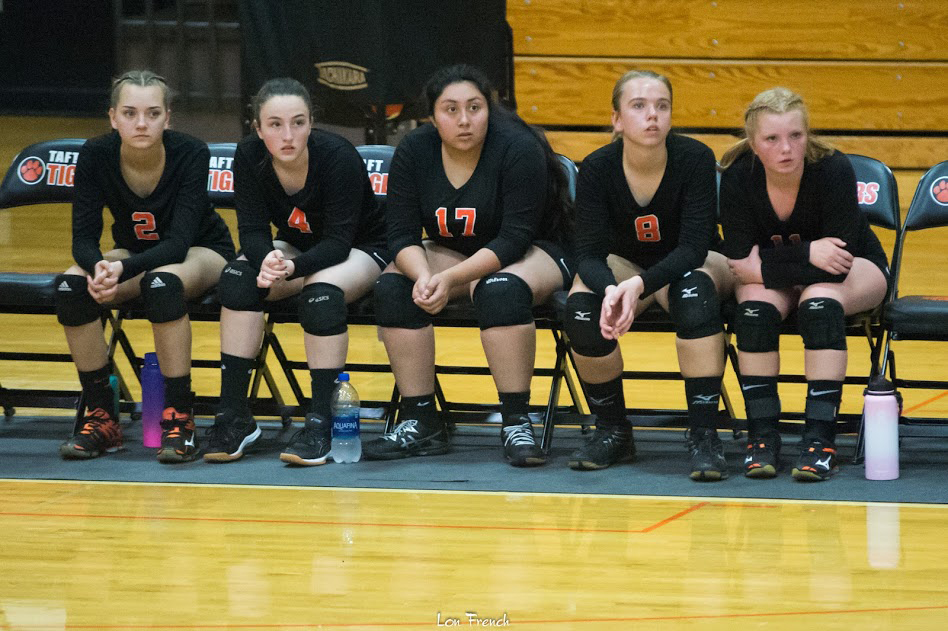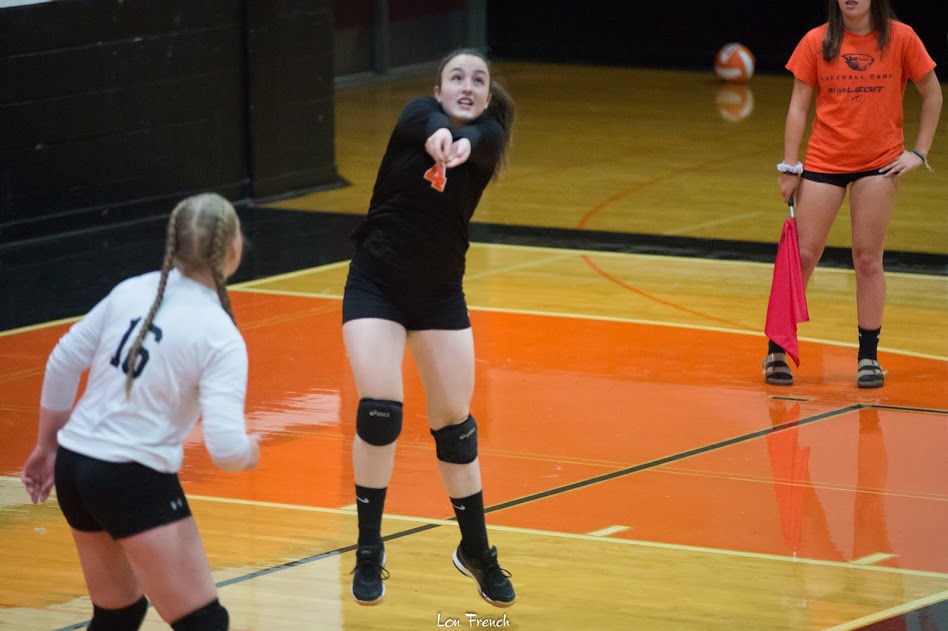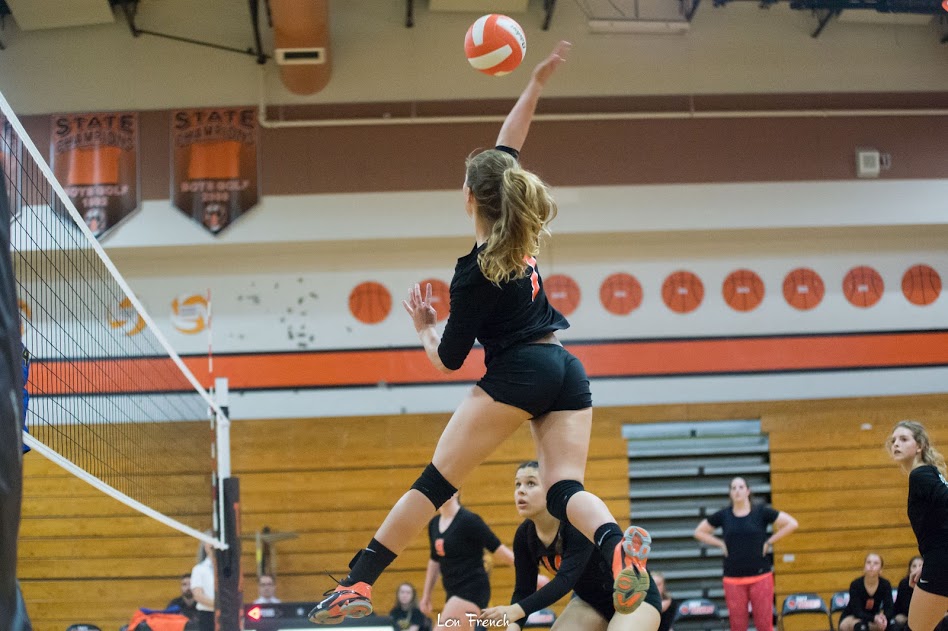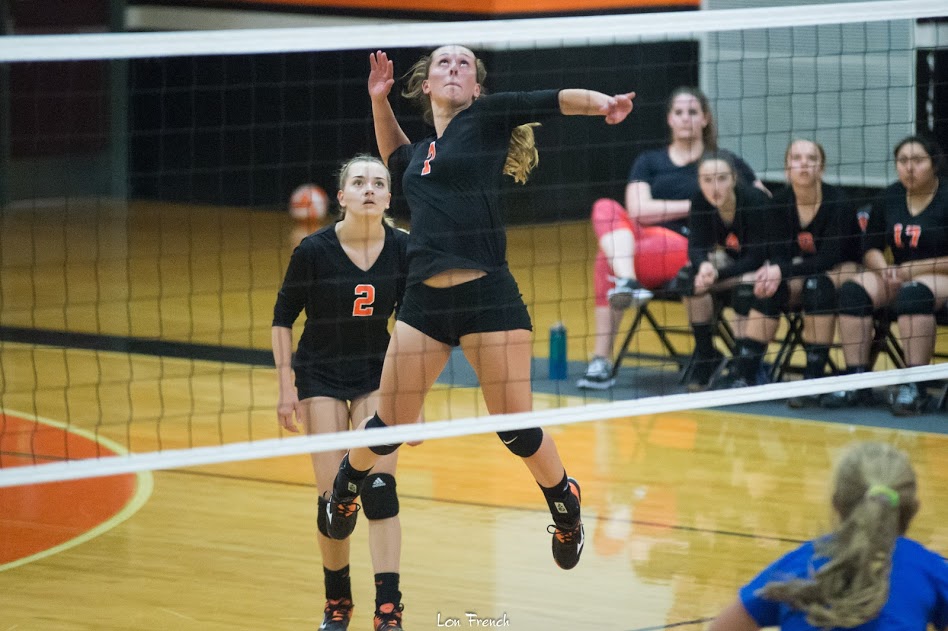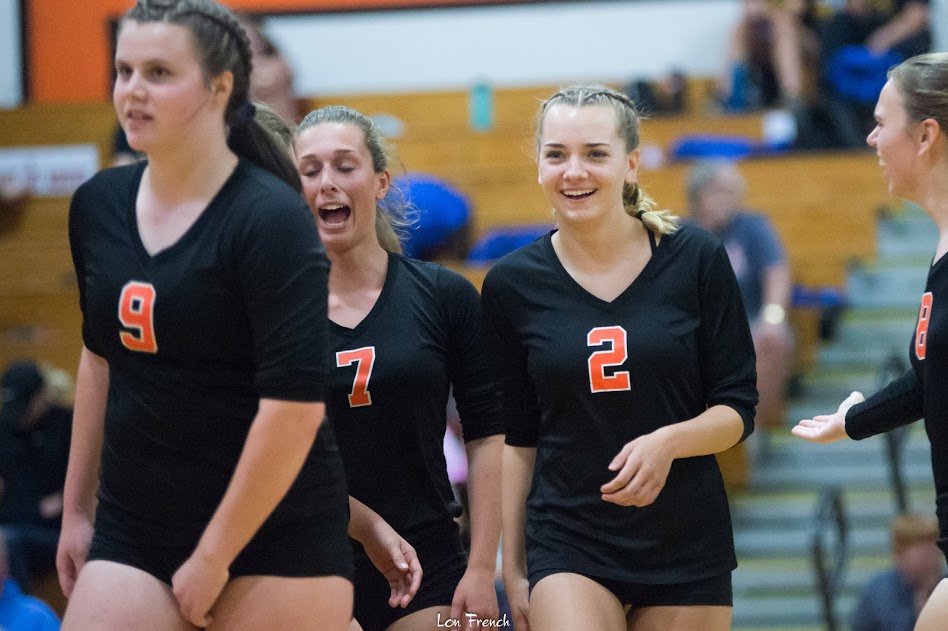 Class 3A Coastal Range League
Schedule
8/23 vs. Lincoln County Jamboree
8/25 @ Warrenton
8/30 @ Amity, L 3-0 (25-16, 25-17, 25-12)
9/4 vs. Toledo, L 3-1 (25-11, 12-25, 25-11, 25-20)
9/11 6 p.m. @ Yamhill-Carlton
9/18 5:30 p.m. @ Clatskanie*
10/4 5:30 p.m. vs. Clatskanie*
10/6 8 a.m. @ Western Christian
* denotes league match
Roster
| | | | | | |
| --- | --- | --- | --- | --- | --- |
| No | | Name | Position | Grade | |
| 1 | | Lilly Salsbery | S | 12 | |
| 2 | | Caitlyn Rundstrom | OH/RS | 12 | |
| 4 | | Logan Jack | RS/OH | 9 | |
| 5 | | Charlotte Huppert | RS/MB | 12 | |
| 7 | | Savannah Russo | OH | 12 | |
| 8 | | Shelline Nerup | MB/OH | 9 | |
| 9 | | Makena Cole | RS/OH | 10 | |
| 11 | | Lily Hatton | S | 9 | |
| 12 | | Jordyn Ramsey | DS/RS | 10 | |
| 14 | | Maleah Smith | MB | 12 | |
| 16 | | Corey Van Damme | L | 11 | |
| 17 | | Jazmyn Reyes-Cornejo | DS | 12 | |