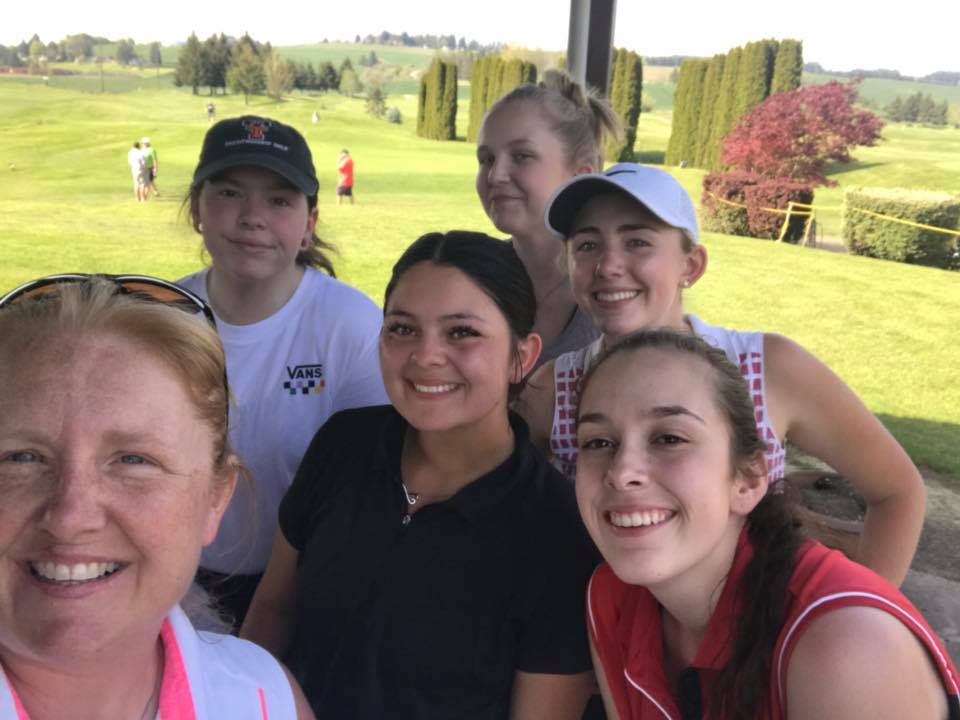 Players from five schools got a taste Wednesday of what play in the OSAA Class 4A/3A/2A/1A State Girls Golf Championships will look like next month during an 18-hole preview match at Quail Valley Golf Course in Banks.
Valley Catholic, Oregon Episcopal School, Scappoose, Salem Academy/Blanchet Catholic and Waldport competed in a dress rehearsal that showcased the course that will serve as site for the 36-hole State tournament May 14-15.
Valley Catholic's Caroline Hobson claimed medalist honors with an 82, followed by Morgan Hall of Scappoose, Katie Goodwin of Salem Academy/Blanchet Catholic and Maya Hatton of Taft.
Hatton, a senior, carded a 92 to pace the Tigers, while sophomore Sammy Halferty proved to be the team's standout performer with a career-low 106 for 12th place among the 34 golfers who competed on the heavily bunkered, water-lined layout.
"Maya struck the ball very well," Taft Coach Heather Hatton said. "I watched her hit some great shots, but the lack of knowledge of the course put her in some tough spots. Now that she has played this once she will be more prepared."
Hatton strayed into some traps and weathered a couple of hazard strokes that contributed to her score, but saved some shots with her chipping and play around the greens, her coach and mother said.
"It was impressive to watch her take on a new course and manage the unknown like she did," she said.
Halferty used her powerful game off the tee and from the fairway to take advantage of the championship layout.
"She followed up her long game with good touch around the greens," Hatton said. "It's fun to see Sammy enjoy the game, and for me to see her put her game together like this. We have worked hard on her tempo and short game and it is paying off."
Taft carded a team score of 434 despite uncharacteristically crooked cards from juniors Olivia Baker and Violet Palermini, who shot 117 and 119, respectively.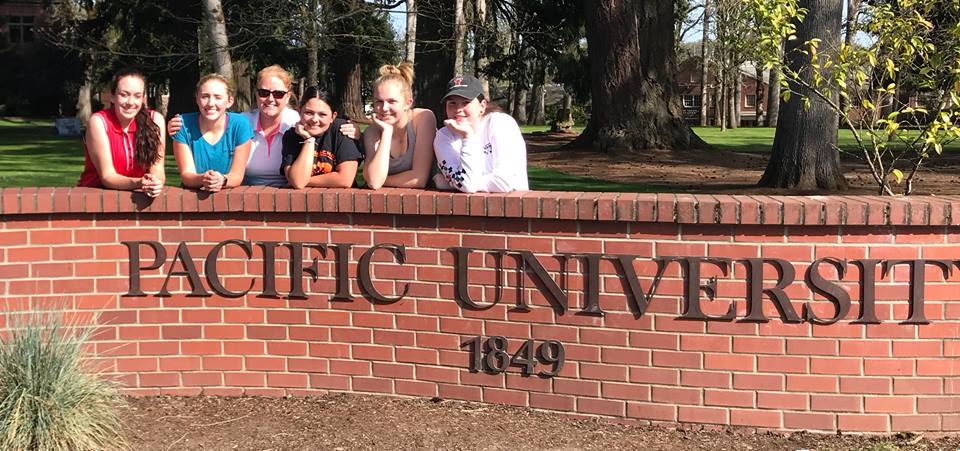 "They were striking the ball well, but they just got into some trouble and weren't used to the faster greens," Hatton said. "I was impressed with their shots, and the fact they really looked at today as an opportunity to get a feel of the course."
Senior Jocelyn Arguello finished at 131 in the heat on the unfamiliar design.
"This is the first time our team has seen this course, and our main goal was to check it out and get familiar with it in the situation that we make it to State as a team," Hatton said. "We have a good chance this year, but I never take it for granted. Waldport is on our heels, and Blanchet/Salem Academy is a clear frontrunner with their new co-op team."