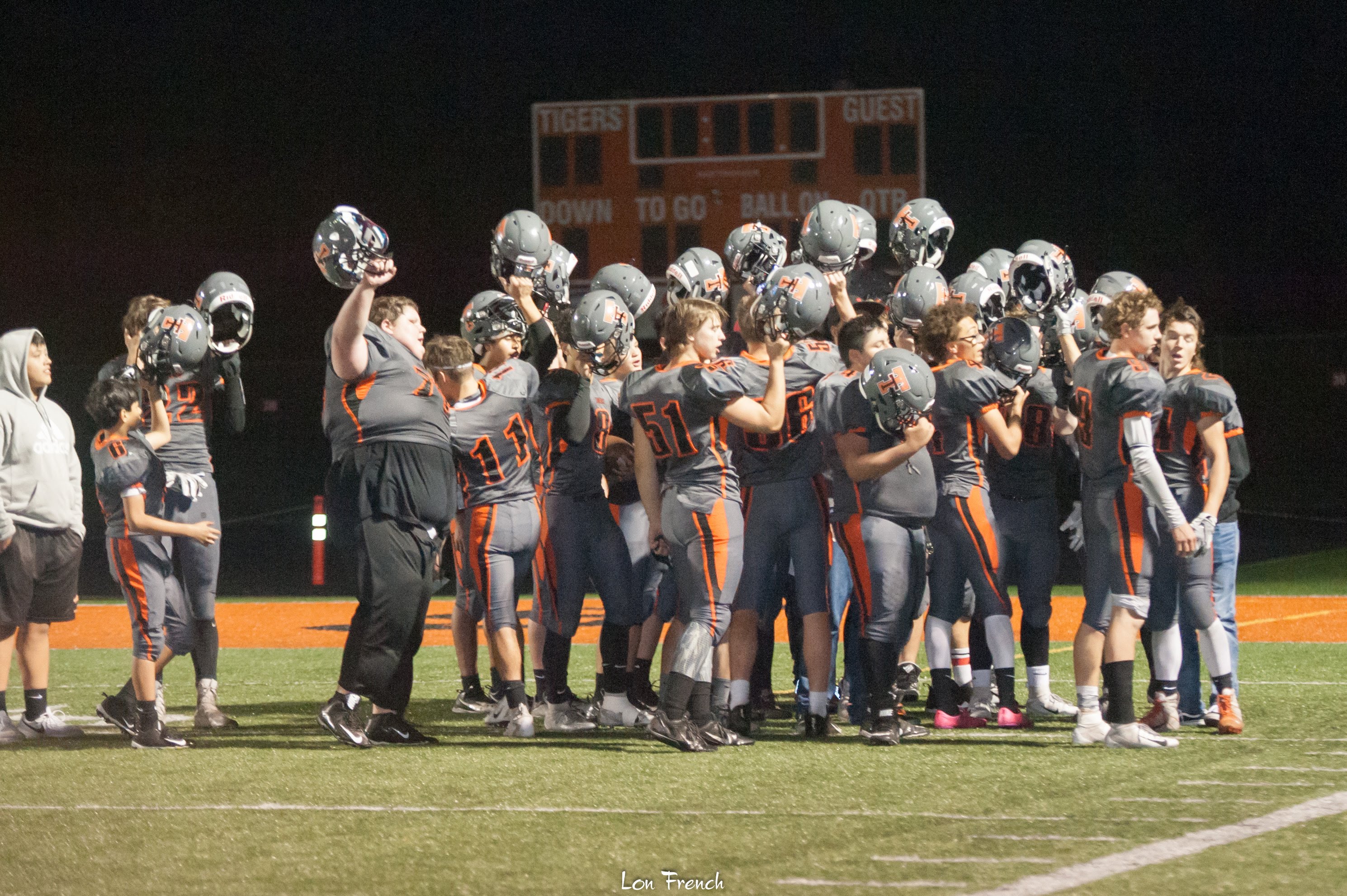 Clatskanie High made its homecoming celebration a joyous one Friday following four straight road games, rolling past visiting Taft 55-12 in a Class 3A Special District 1 West Division football game.
Trailing 27-12 at halftime, Taft failed to contain the rushing of Clatskanie senior quarterback Cooper Blodgett, his freshman backup, Andre Combs, and converted sophomore lineman Cedrix Heath in losing its fourth straight game by being outscored 28-0 in the second half.
Taft wideout JJ French, a hurdler and pole-vaulting specialist on the Tigers' track and field team, tallied two first-half touchdowns by turning short passes from fellow sophomore Antonio Suarez into 56- and 16-yard scoring plays. Suarez was starting for the first time at the varsity level in place of injured senior starting quarterback David Jin.
Taft fell to 1-5 overall and 0-2 in league play with the loss, while Clatskanie improved to 4-2, 1-1. Clatskanie, which was missing four starters, has outscored its opponents 254-68 this season.
Taft plays fourth-ranked Willamina on the road at 7 p.m. Thursday, Oct. 11, next week due to annual teacher conferences.
This post was filed live after each quarter and throughout the game
First Quarter
Taft took the opening kick at its own 29 before sophomore Antonio Suarez, starting in place of injured senior David Jin (ankle), was intercepted and the ball was returned for a touchdown and a 7-0 Clatskanie lead just seconds into the game.
Taft took the ensuing kick at its own 20 and was forced to surrender possession on downs on a three-and-out, punting to the Clatskanie 47.
Sophomore Cedrix Heath, a lineman moved to running back, ran several times for good yardage into Taft territory, and senior quarterback Cooper Blodgett gave Clatskanie a first-and-goal. Clatskanie, also nicknamed the Tigers, scored on a 1-yard run on third down to make it 14-0 midway through the period.
Taft assumed possession at its own 35 following the kick and was unable to move the ball on three downs before punting to the Clatskanie 40 at 3:46.
Taft held Clatskanie a yard short of a first down at midfield, but was unable to stop the host Tigers from converting a first down inside Taft territory. A completion on the game's first pass gained 28 yards to the Taft 20. After Clatskanie had an apparent touchdown brought back by a penalty for an illegal receiver downfield as the first quarter clock expired.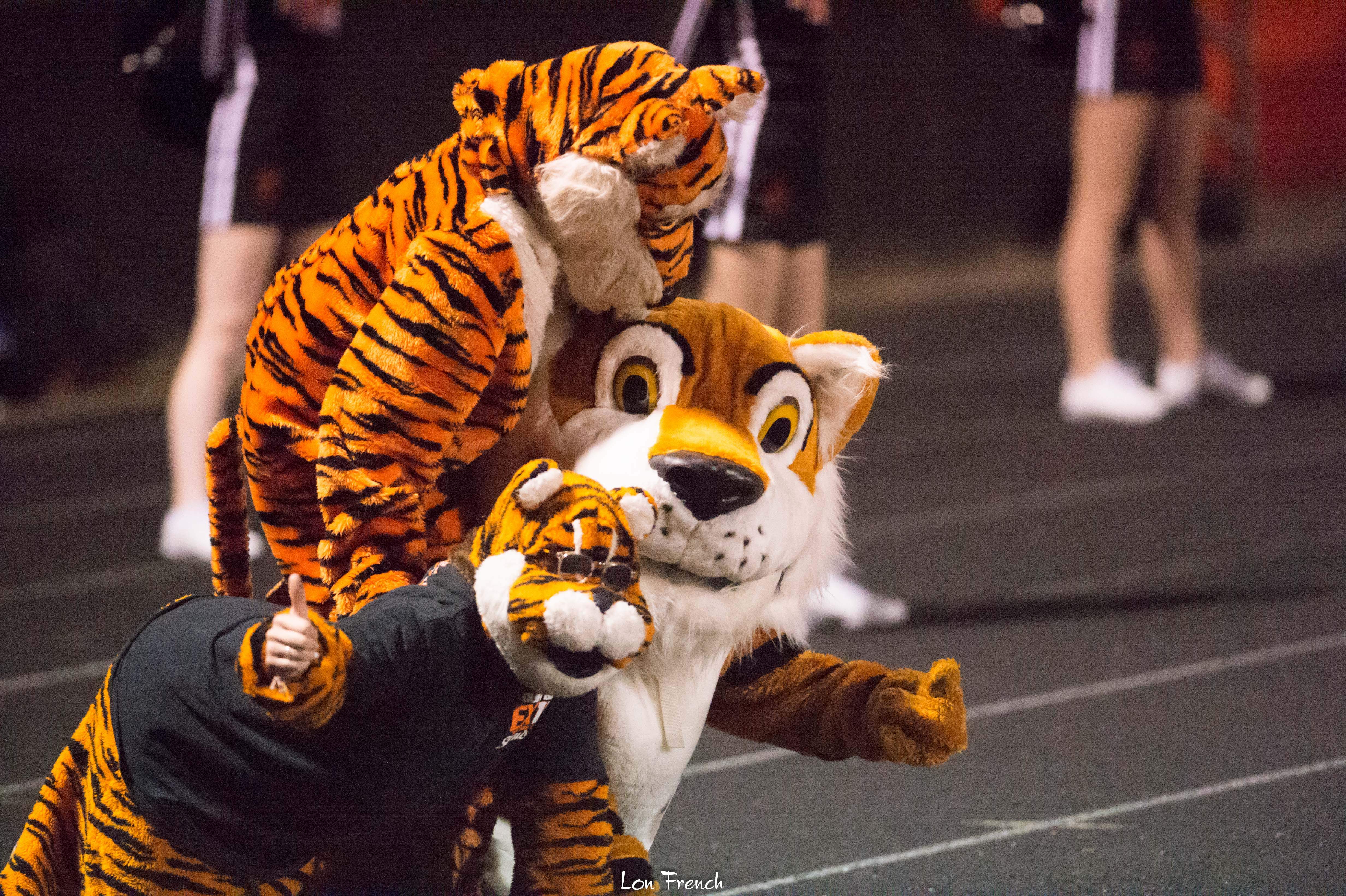 Second Quarter
Clatskanie scored on the first play of the quarter on a 12-yard run up the middle to make it 21-0.
Taft took possession for the third time at recorded its first down on an 11-yard pass from Suarez to senior Tyee Fisher before sophomore JJ French broke one 56 yards down the sideline on a screen play to cut the deficit to 21-6.
Taft tried an onside kick that rolled out of bounds to give Clatskanie excellent field position to start its next possession. Blodgett broke several tackles for a first down on the first play to move inside Taft territory, but the Taft defense stiffened when junior lineman Tyrese Hellman broke through for a sack on third-and-7 to bring up fourth down.
French then gained 36 yards on a pass from Suarez to the Clatskanie 24. Taft failed to convert on fourth-and-8 on a pass from Suarez to Fisher in the end zone to turn the ball over at the 22.
Blodgett took the next snap 78 yards for a score, but the play was brought back by a blocking penalty and netted 51 yards. Blodgett then ran for a first down inside the Taft 10 before going 9 yards to make it 28-6.
Taft took possession with just over three minutes to play in the half and a reception by junior Trenton Hall left the visiting Tigers near midfield, where French gained a first down on third-and–short at the Clatskanie 43. French gained seven yards and Taft called its first timeout of the half at 1:19 before intermission.
Tyee Fisher caught his fourth pass of the game from Suarez for 31 yards to the Clatskanie 12. French then scored his second TD of the game from the 16 on a flare pass to make it 27-12 after the two-point conversion pass failed.
With rain falling, Taft recovered an onside kick at the Clatskanie 29 with 17.6 seconds to play. Suarez ran out of bounds at the 25 to stop the clock with 11 seconds remaining. An incomplete pass in the corner of the end zone and another incompletion on third down came before the clock ticked down to halftime.

Third Quarter
Heath and Blodgett continued to move the ball on the ground for Clatskanie to start the second half following a lengthy homecoming celebration, marching the home team downfield, where Blodgett scored from the 5 and added a two-point conversion for a 35-12 lead.
Heath and Blodgett continued to move the ball on the ground for Clatskanie to start the second half following a lengthy homecoming celebration, marching the home team downfield, where Blodgett scored from the 5 and added a two-point conversion for a 35-12 lead.
French then busted into the clear for a first down on fourth down but had the ball stripped with possession switching hands to Clatskanie on the recovery.
Blodgett then hit Heath for a 20-yard TD on a screen to make it 41-12 halfway through the quarter.
Taft was forced to punt on the next possession and Clatskanie took possession at the 35. Blodgett was intercepted by junior Logan Gilleo following pressure from a blitzing French on the next play from there, but Taft went three-and-out and was forced to punt. Time then expired on the third quarter.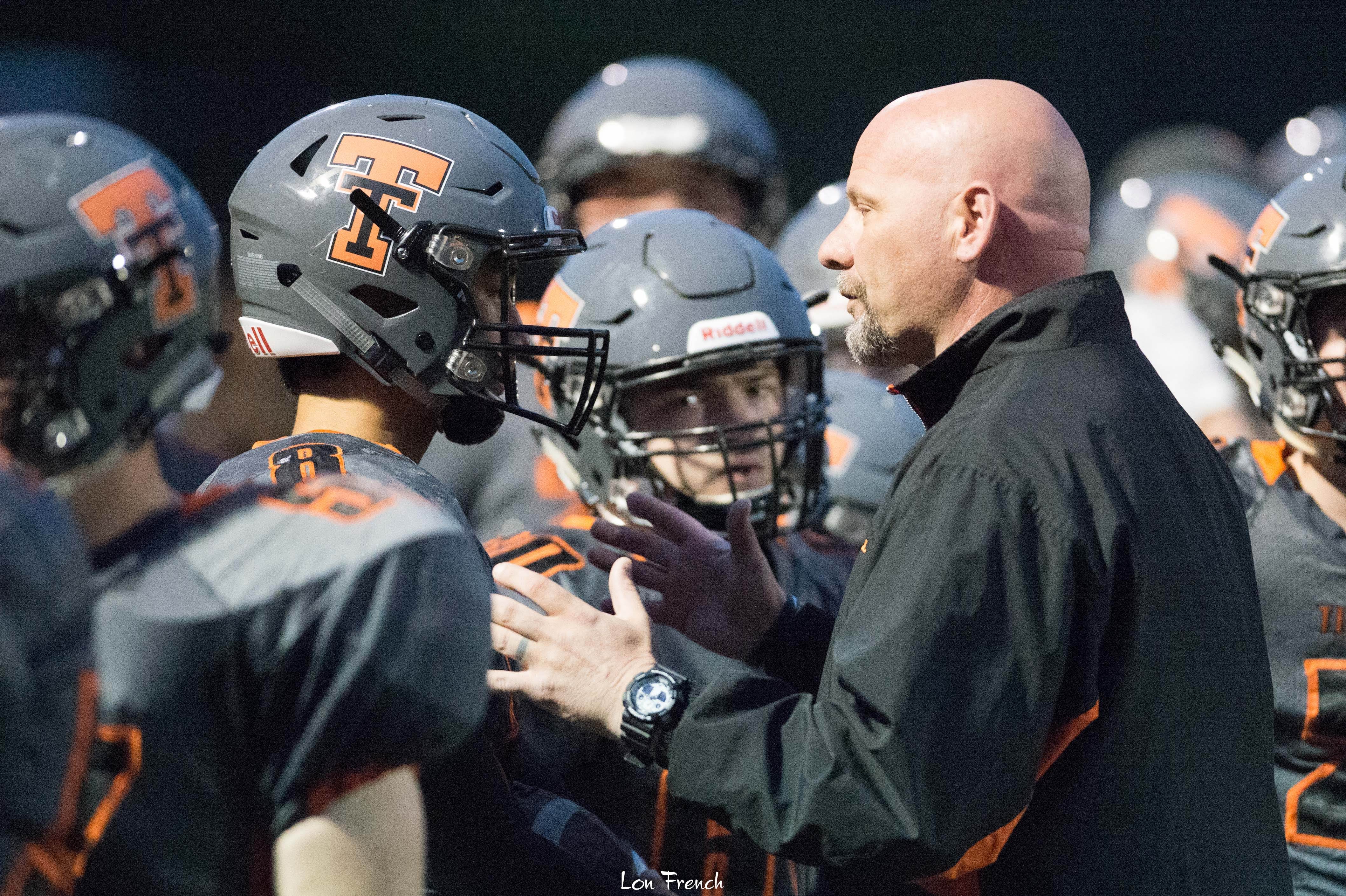 Fourth Quarter
Clatskanie freshman backup quarterback Andre Combs then ran 20 yards for a score on the first play of the final period to make it 48-12 following the PAT at 11:14.
Taft failed to move the ball and punted the ball back to Clatskanie inside of 10 minutes to play. Combs broke into the clear again three plays later and went 57 yards to make it 55-12 following the extra-point.
After Tyee Fisher replaced Suarez at quarterback, French gained 21 yards on back-to-back carries at the quarter's midway point. French then took the ball 28 yards to the Clatskanie 23, but couldn't convert when French was stopped two yards short of a first down at the Clatskanie 12 with 3:18 left on the game clock.
Combs appeared headed for another long TD run, but the potential scoring play was called back by a penalty before Clatskanie punted the ball away and the clock ran out on the Tigers.
Taft Roster
| | | | | | | |
| --- | --- | --- | --- | --- | --- | --- |
| No. | | Name | Position | Grade | Height | |
| 2 | | Logan McLendon | WR/DB | Sr. | 5-8 | |
| 3 | | Kaden Hindman | WR/S | Fr. | 5-9 | |
| 4 | | Devon Lindquist | WR/S | Sr. | 5-10 | |
| 6 | | Zane Rowley | WR/DB | So. | 5-4 | |
| 7 | | Chris Lopez | WR/DB | Sr. | 5-9 | |
| 8 | | David Jin | QB/DB | Sr. | 5-10 | |
| 9 | | Kameron Kessler | WR/S | Sr. | 6-1 | |
| 11 | | Fco Ramos | WR/DB | So. | 5-7 | |
| 14 | | Tristan Beach | WR/DB | Jr. | 5-10 | |
| 15 | | Connor Bailey | WR/DB | Jr. | 5-10 | |
| 16 | | Darius Smith | WR/DB | So. | 5-9 | |
| 19 | | Antonio Suarez | QB/LB | So. | 5-10 | |
| 20 | | JJ French | RB/LB | So. | 5-10 | |
| 22 | | Tyee Fisher | WR/S | Sr. | 6-5 | |
| 23 | | Clay Nelson | WR/LB | Sr. | 6-0 | |
| 24 | | Trenton Hall | WR/LB | Jr. | 5-9 | |
| 25 | | Kaden White | WR/DB | Fr. | 5-7 | |
| 28 | | Logan Gilleo | RB/LB | Jr. | 6-0 | |
| 50 | | Dylan Rodriguez | OL/DL | Fr. | 5-8 | |
| 53 | | Micah Davis | OL/DE | Jr. | 5-10 | |
| 54 | | Eriq Aquino | OL/DL | Sr. | 6-1 | |
| 55 | | Elin Fitch | OL/DE | Jr. | 6-3 | |
| 56 | | Malachi LaFrenz | OL/DL | Sr. | 6-2 | |
| 57 | | Jace Phippen | OL/DL | Jr. | 5-10 | |
| 60 | | Chris Byrum | OL/DL | Sr. | 5-8 | |
| 61 | | Victor Carrasco | C/DE | Sr. | 6-2 | |
| 62 | | Brendan Welch | OL/DL | So. | 5-9 | |
| 66 | | Tyrese Hellman | OL/DL | Jr. | 6-1 | |
| 70 | | Josiah LaFrenz | OL/DL | So. | 6-3 | |
| 74 | | Sebastian Welch | OL/DL | So. | 5-9 | |
| 75 | | Dakota Steen | OL/DL | Fr. | 6-0 | |
Clatskanie Roster
| | | | | | | |
| --- | --- | --- | --- | --- | --- | --- |
| No. | | Name | Position | Grade | Height | Weight |
| | | Kaden Burch | | 10 | | |
| | | Demario Pearsall | | 9 | | |
| 1/1 | | J'kari Combs | WR/DB | 11 | 5-11 | 165 |
| 2/2 | | Cooper Blodgett | QB/DB | 12 | 5-11 | 185 |
| 3/3 | | Kees Tjaarda | RB/DB | 12 | 6-02 | 180 |
| 4/4 | | Kyler Tjaarda | RB/LB | 10 | 5-07 | 140 |
| 5/5 | | Crew Blodgett | WR/DB | 12 | 5-11 | 185 |
| 6/6 | | Alek Heath | WR/DB | 9 | 5-01 | 120 |
| 7/7 | | Jack Boothe | QB/DB | 11 | 5-07 | 135 |
| 8/8 | | Sam Shockley | RB/LB | 11 | 5-06 | 180 |
| 9/9 | | Jake Bruce | WR/DB | 12 | 6-01 | 175 |
| 10/10 | | Justice Osborne | TE/LB | 12 | 5-09 | 155 |
| 11/11 | | Andre Combs | QB/DB | 9 | 5-11 | 160 |
| 12/12 | | Chase Baker | TE/DL | 11 | 6-01 | 170 |
| 14/14 | | Kameryn Gressett | RB/LB | 11 | 5-07 | 160 |
| 17/17 | | Grant Carleton | WR/DB | 11 | 5-11 | 165 |
| 23/23 | | Noah Patterson | WR/DB | 11 | 6-00 | 170 |
| 25/25 | | James Helmen | RB/LB | 11 | 5-09 | 190 |
| 28/28 | | Kade Tjaarda | RB/LB | 9 | 5-05 | 130 |
| 31/31 | | Keegan Holsey | RB/LB | 9 | 5-08 | 155 |
| 32/32 | | Tony Cueto | RB/LB | 9 | 5-10 | 165 |
| 34/34 | | Luke Roth | WR/DB | 12 | 6-01 | 170 |
| 43/43 | | Connor Esola | OL/DL | 10 | 5-10 | 155 |
| 50/50 | | Cedrix Heath | OL/DL | 10 | 5-11 | 175 |
| 51/51 | | Cade Warren | OL/DL | 11 | 6-00 | 205 |
| 52/52 | | Edward Puls | OL/DL | 10 | 6-02 | 225 |
| 53/53 | | Johnathan Morris | OL/DL | 10 | 5-11 | 200 |
| 54/54 | | Timber Zea | OL/DL | 11 | 6-01 | 180 |
| 55/55 | | Mitchell Hopstad | OL/DL | 11 | 5-11 | 225 |
| 56/56 | | Bryce Puckett | OL/DL | 12 | 6-03 | 190 |
| 60/60 | | Hunter Makinson | OL/DL | 10 | 5-05 | 210 |
| 66/66 | | Caleb Ramsey | OL/DL | 10 | 6-01 | 210 |
| 67/67 | | Malachi Heath | OL/DL | 9 | 5-07 | 220 |
| 68/68 | | Cristofer McWhorter | OL/DL | 11 | 5-07 | 205 |
| 69/69 | | Sterling Bruce | OL/DL | 10 | 6-00 | 235 |
| 74/74 | | Ian Davidson | OL/DL | 11 | 5-11 | 165 |
| 77/77 | | Nick Calliham | OL/DL | 11 | | |
| 79/79 | | Tony Christen | OL/DL | 11 | 6-02 | 330 |