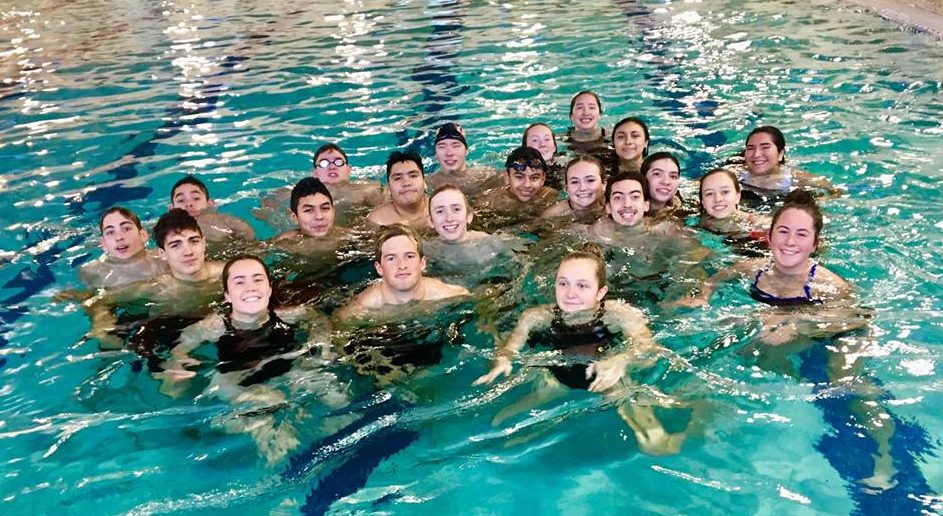 Freshman Sam Cortes, juniors Naph Meyer and Sammy Halferty, and senior Joram Hoff posted runner-up finishes Saturday to lead the Tigers in their season debut at the Tillamook Invitational.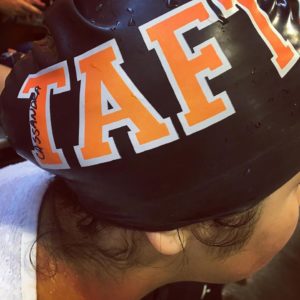 Cortes and Meyer were second in the boys and girls 500-yard freestyle, respectively; Halferty second in the 100-yard breaststroke; and Hoff second in the 200-yard free at the Tillamook YMCA pool.
Twenty-one of Taft's 28 swimmers competed Saturday, with one absent to take SATs, a couple of girls out of town and three boys sick or working, longtime Taft and Lincoln City Swim Club coach Lissa Parker said.
"Overall, with reduced numbers, we did really well," she said. "This season, we're going to have a big boost from several freshmen who have swam for the age-group team off and on for years."
Because of their involvement with the Lincoln City Swim Club, virtually all of the incoming freshmen have extensive competitive experience, she said.
Cortes, Cristofer Ochoa, Angel Moreno and Dylan Barrera among the boys, and Charlotte Lundsedt, Audrey Sciarrotta and Cassandra Galvan among the girls, possess vast meet backgrounds, an undeniable advantage in organized swimming.
"The new swimmers joining us have a fair amount of swimming experience and acumen so that also helps us quite a bit," said Parker, who included Kealy Boyd, Isabell Mackie, Degen Sawyer, Ayden Woodard and Alex Wigginton-Tibbets in that group.
Parker said returning seniors such as Hoff, Jonee Wright, Micah McLeish and Lydia Prins are very good athletes, and that Sam Anderson, who took last year off, and senior Tanner Landry are also back.
Sophomores and juniors such as Halferty, Hannah Weaver, Ethan Price, Hunter Lundsedt, Brie LeBoeuf and Jose Luis Segura have benefited from the conditioning of competing in fall sports, she said.
Meyer, Isabelle Serrato, Michael Young and Bryanna Berlin-Paget have also been swimming year-round and can be depended on in endurance events, she said.
Taft will return to the pool Saturday for the Nygaard Invitational featuring host Astoria, Rainier, Seaside, Tillamook and Valley Catholic.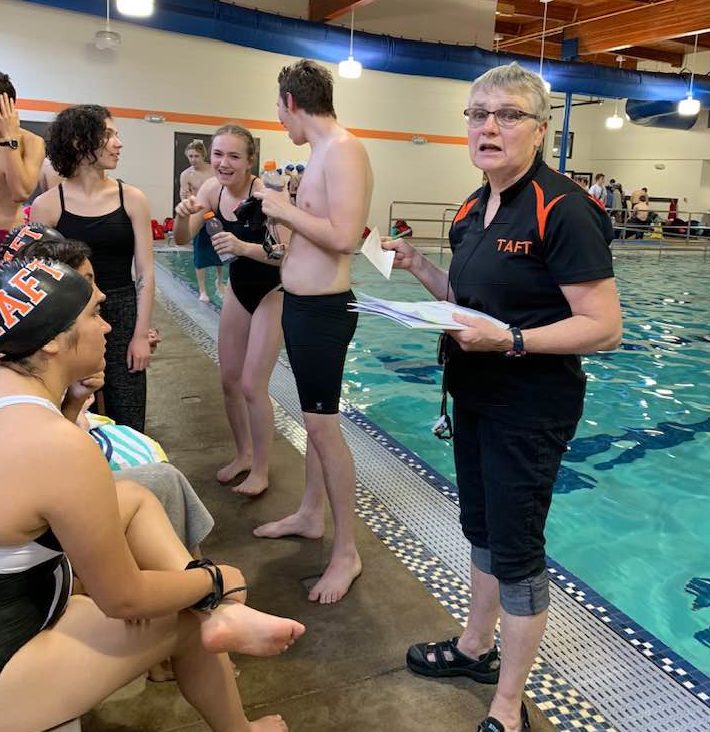 For complete Tillamook meet results