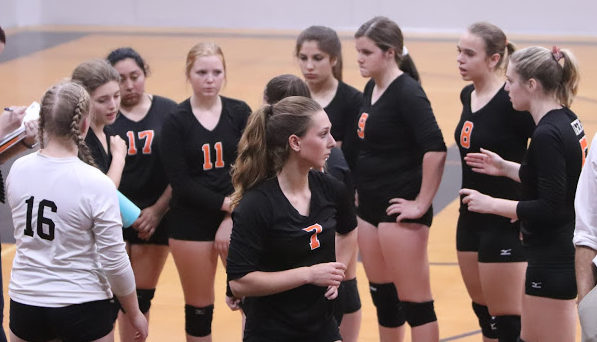 The bad news is the Taft High volleyball team is still looking for its first victory of the season following a 3-0 loss at Rainier Tuesday night. The good news is it might come as early as Thursday when the Tigers host Clatskanie at 6 p.m.
"Our goal the rest of the season, and especially at tomorrow's home game against Clatskanie, is to play our game," Taft Coach Kelsey Hart said.  "We've struggled with coming out and playing at the level I know we can play at."
Clatskanie defeated Taft 3-2 at home on Sept. 18, but was extended the distance before prevailing, 25-23, 23-25, 13-25, 25-23, 15-10. The three set-wins remain Clatskanie's only set victories of the season.
"We're working on building up their confidence and belief in themselves, as it's purely the mental aspect of the game that is holding them back," Hart said. "We'd love to have a packed gym and a loud, energetic crowd for tomorrow's game."
Clatskanie is 1-9 overall and 1-4 in Coastal Range League play, while Taft stands 0-12, 0-5. Clatskanie is 3-27 in sets won and lost, while Taft is 6-34.
Meanwhile, the Tigers fell 25-14, 25-23, 25-15 Tuesday at second-place Rainier.
"After the long bus ride, it took us a bit to get out of our travel funk, and while the outcome wasn't nearly what we wanted, I think there were some great moments during last night's game," Hart said. "After a rough time serve-receiving during Game 1, the girls really stepped up and made changes that helped us have a very close Game 2."
Freshman libero Addie Gates, filling in for starting libero Corey Van Damme, who was out sick, helped Taft improve its passing in the second game, Hart said.
"She was flying around the court, popping balls up to setter position, or getting up balls that we've traditionally struggled with," she said.
The Tigers have just two league matches, and four competitions overall, following Thursday's game to notch the season's first victory.