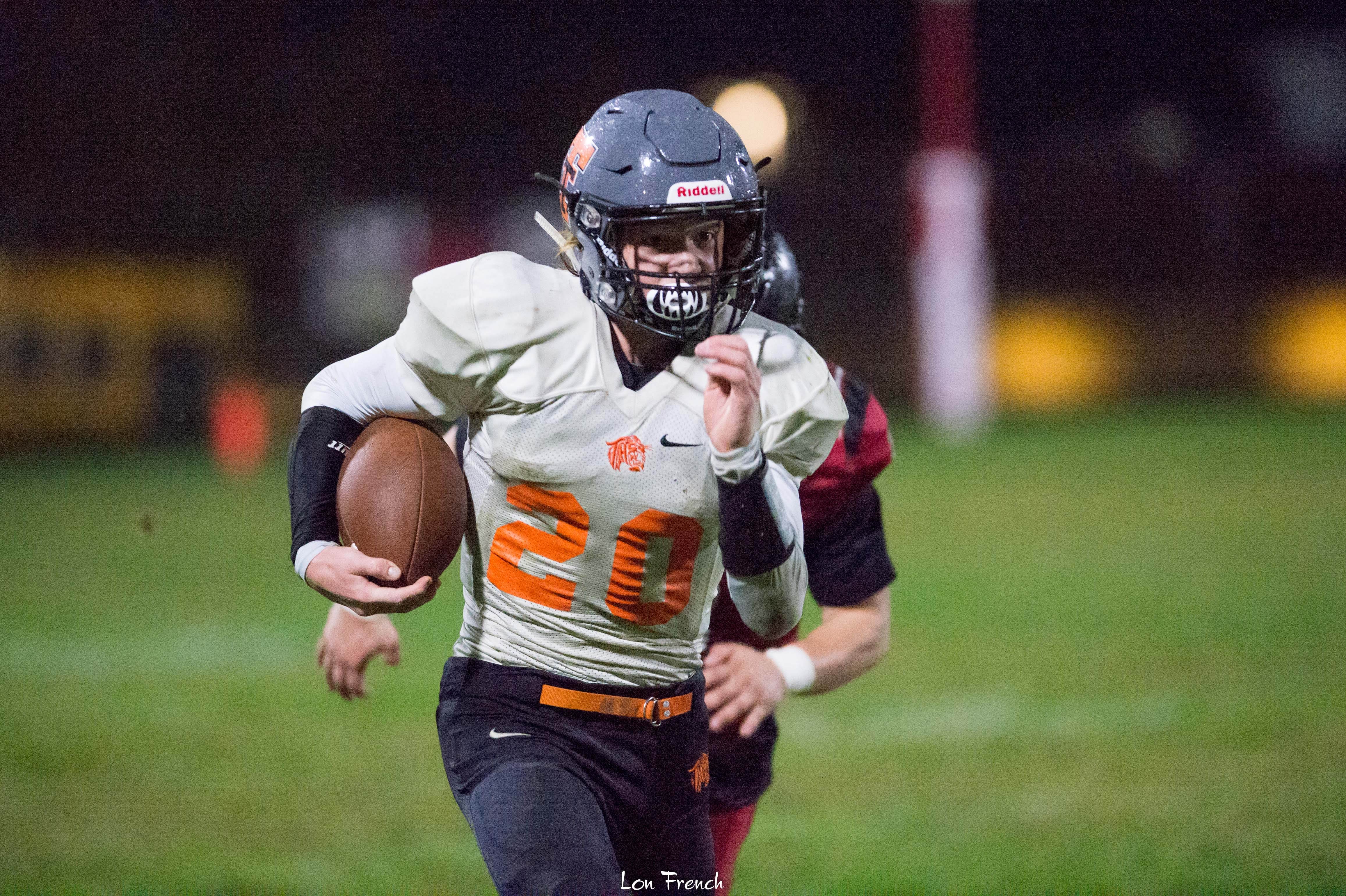 Senior David Jin will be back as Taft High's starting quarterback Thursday despite nursing an injured ankle when the Tigers travel to Willamina.
Taft will need all the help it can get from all of its skill players, including sophomore running back JJ French, who scored both Tiger touchdowns last week. The Bulldogs (4-2, 1-1) enter in the 7 p.m. Class 3A Special District 1 West Division game ranked fourth in the state.
"Willamina is a good team with a good record," Taft Coach Jake Tolan said, "but I feel we have a good shot to compete for a win."
Jin's ankle, which forced him out of last week's game, won't be 100 percent, so sophomore Antonio Suarez could also see some snaps despite an injured leg of his own, Tolan said.
Offense could be the least of the Tigers' worries, however. Taft, 1-5 overall and 0-2 in conference play, must find a way to tighten up its defense after surrendering 256 points this season, or 43.6 points per game.
"This week our focus has been on tackling better,; something we didn't do well against Clatskanie [in a 55-12 road loss]," Tolan said. "We have also worked both our offensive and defensive lines hard this week, as I feel these two groups will be vital tomorrow if we want to have a chance for a win."
PHOTOS BY LON FRENCH