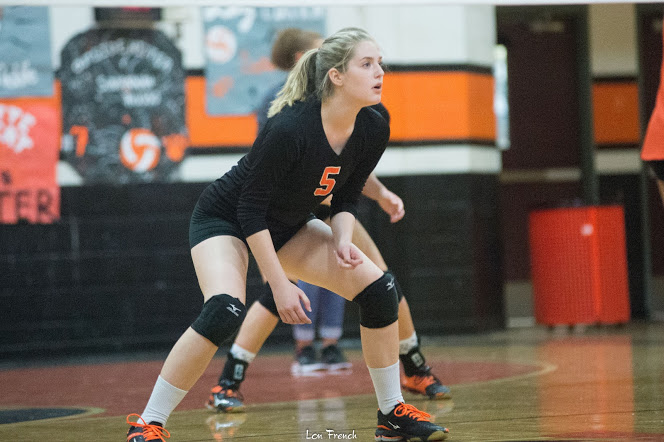 The Taft High volleyball team claimed one set but fell to Warrenton 3-1 Thursday behind a revamped lineup that showed signs of progress as the Tigers continue in search of their first match-win of the season.
"The girls played really well last night," Taft Coach Kelsey Hart said following a 25-23, 25-17. 21-25, 25-8 Coastal Range League defeat that left the squad 0-11. "They are still working to find their rhythm with the new grouping we have after losing several players. Last night they came the closest I have seen them to playing like the team I know they really are."
Hart said Taft opened with its best start of the season with a first-set rally despite falling, 25-23.
"We came out strong, and after getting into a bit of a hole, the girls fought their way back," she said.
If the opening set was good, the third game (25-21 Taft) was better – "the best I have seen this group play – ever," Hart said.
"We had a powerful offense, with four kills and five aces," she said. "Players complemented each other on their increased hustle after balls and willingness to save balls and hit the floor. We were much scrappier than we have been in other games this season."
Hart said the Tigers experienced some tension in the fourth set, "which caused us to have some unforced errors and skill breakdowns."
Taft returns to the court Tuesday for a league match at Rainier.
"We will be working the next few practices on our ability to push through the stress and pressure to overcome this challenge," she said. "I am very proud of the girls and how they played last night. They are a very young team, and the upperclassmen have really stepped up as leaders, while the underclassmen have stepped up to fill the roles we need them to. I look forward to the rest of our season, and expect us to keep growing and chasing the 'W' we want so bad."