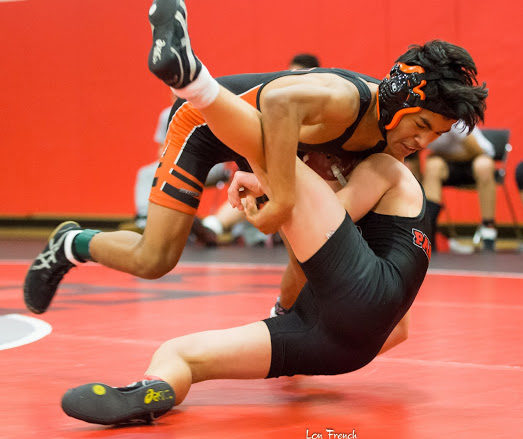 The Taft High wrestling team overcame the absence of two of its State-level wrestlers Saturday to defeat the big boys and the little guys in dual-meet competition.
The Class 3A Tigers defeated Class 5A Central 39-38 without senior team leaders Cody Knott and DeVon Lindquist, then beat Class 2A Nestucca with sophomore Jose Flores going 3-0 while bumping down to his District tournament weight of 106 pounds for the first time this season.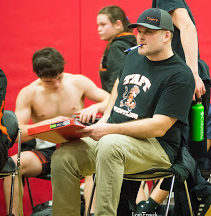 Jace Fostveit ventured up to 220 and Jace Phippen to 285 for victories over their opponents from host Central.
"Some of our younger wrestlers [Kevin Acosta Lopez and Riley Ellis] did great, too," Taft Coach Robb Ellis said of team members who mixed victory with defeat. "Sometimes the best match you ever wrestle, you lose."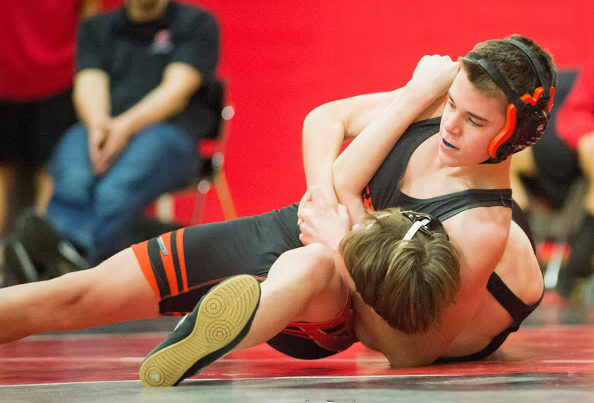 Taft returns to the mat Wednesday this week with a road match at Harrisburg.
Photos by Lon French