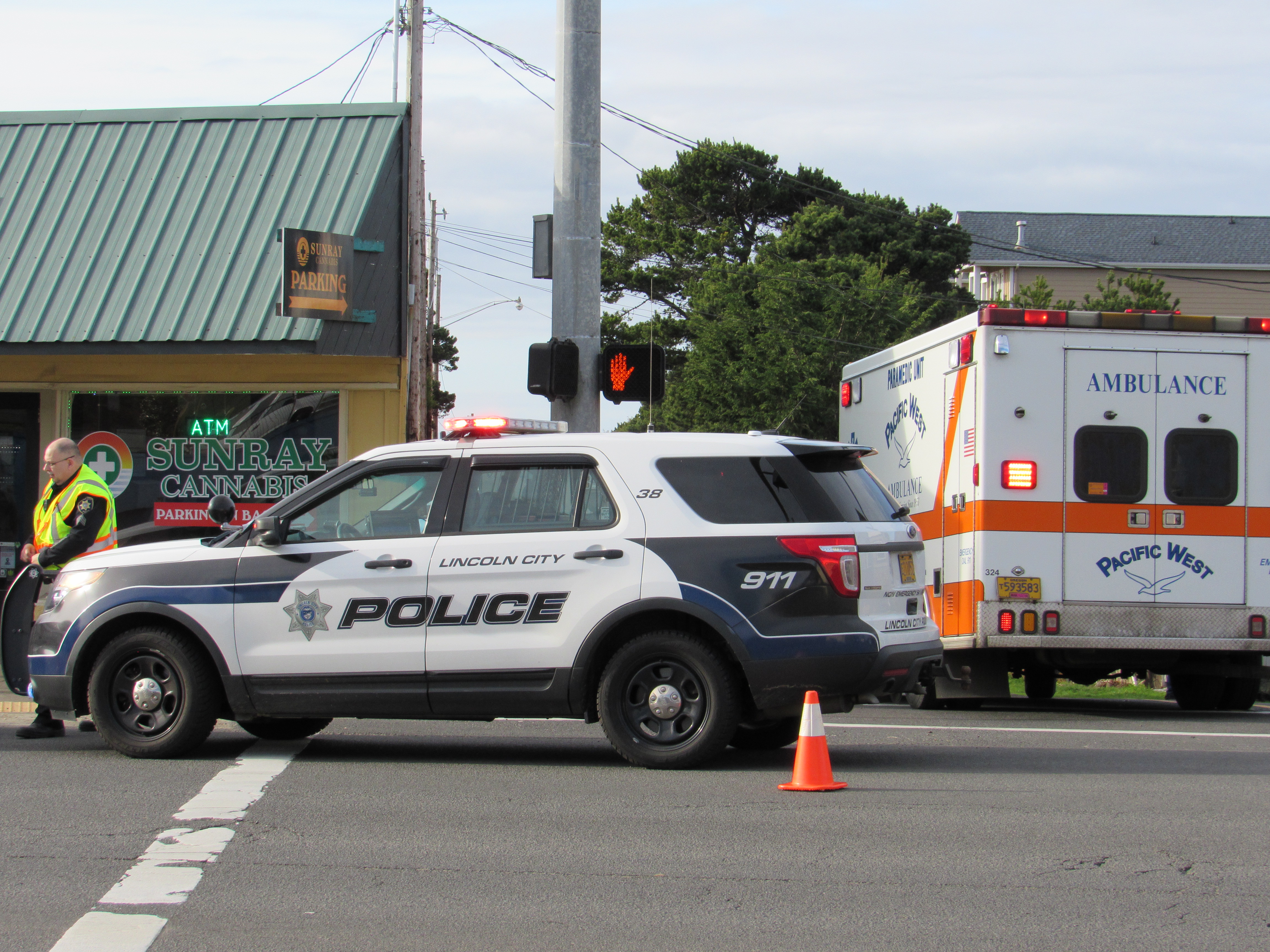 A pickup truck struck a woman and baby girl in a stroller in a crosswalk in Lincoln City on Saturday, prompting an ambulance trip to the hospital.
"I just didn't see her." said Shawn A. Miller, 40, of Otis, who was making a right turn from NW 14th Street onto Highway 101 in his dark gray Dodge Ram. "It was an accident. I feel terrible for the mom. She was so scared."
The 18-month-old child sustained some injuries to her face and was transported with her mother, Anayely Barbonio-Gutierrez, 21, of Lincoln City, by Pacific West Ambulance to Samaritan North Lincoln Hospital for treatment, Lincoln City Police said.
Police determined Miller was not impaired. He was issued a citation for failing to yield to a pedestrian in a crosswalk.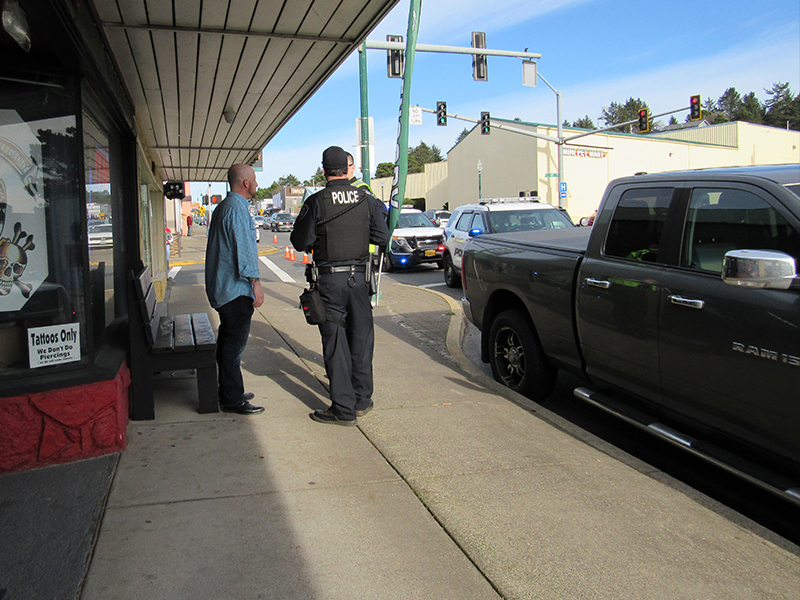 North Lincoln Fire and Rescue also assisted in the handling of the accident, which occurred at approximately 1 p.m.