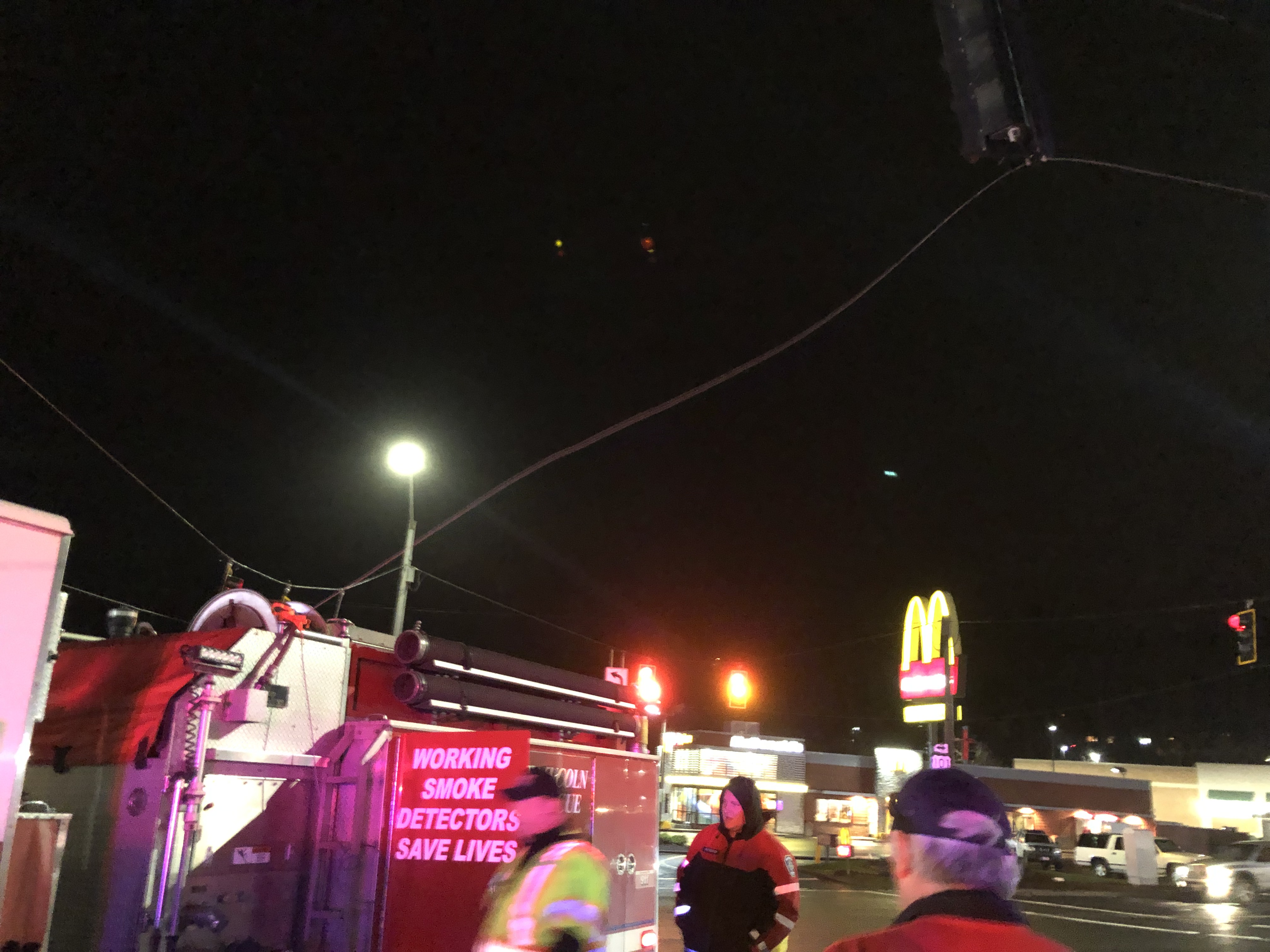 North Lincoln Fire Rescue (NLFR) is responding to a detached traffic light cable at NW Highway 101 and Logan Road caused by high winds.
According to NLFR Chief Doug Kerr, an extreme wind gust caused a cable to detach from the signal lights on the west side of the intersection.
The traffic lights are still held up by a second cable, and firefighters attached the fallen cable to Engine 1407 to keep it out of harms way while they await Pacific Power and the Oregon Department of Transportation to fix the cable.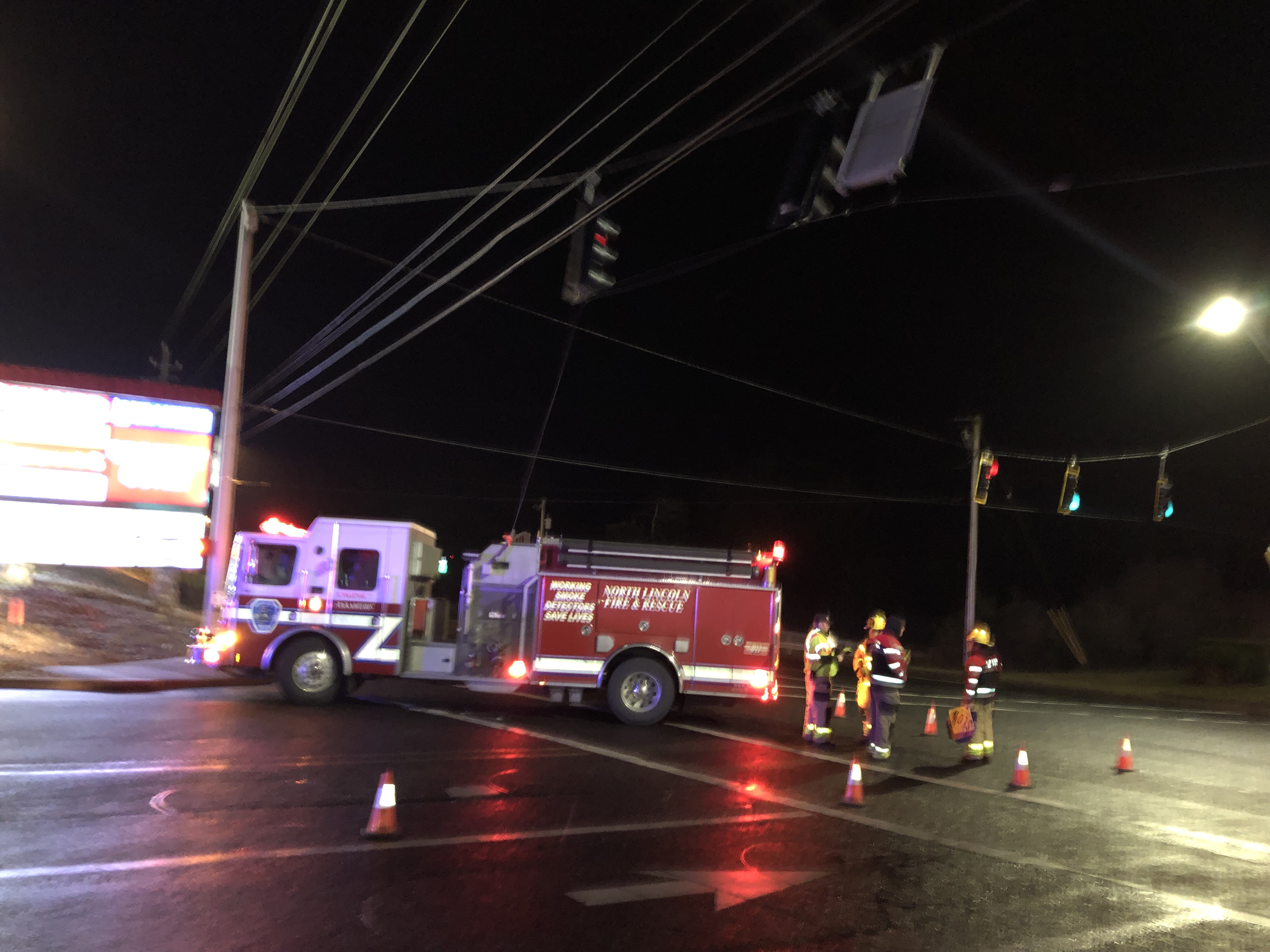 Traffic continues to move along Highway 101 and Logan road with safety cones set up around the fire engine. Motorists are urged to use caution while driving past emergency crews.