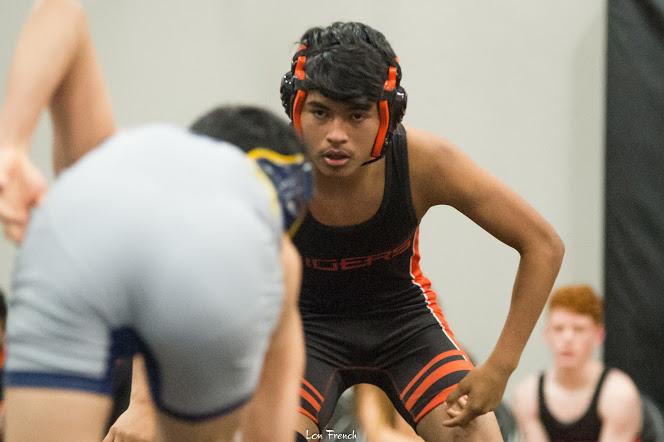 Assuming an offbeat event in a unique sport such as wrestling requires an unusual name, try the Taft Holiday Crab Pools Invitational on for size.
Taft High wrestlers will claw like crustaceans in pursuit of takedowns beginning at 10:15 a.m. Saturday when the school hosts a rare home meet against at least 13 schools on several mats in the school gym.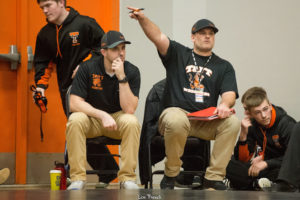 Amity, Crow, Nestucca, Newport, Reedsport, Sheridan, Siletz Valley/Eddyville, Tillamook, Toledo, Waldport, Willamina/Falls City and Yamhill-Carlton are scheduled to compete in the unconventional tournament.
"This time of the season we usually start to feel 'the grind,'" Taft wrestling coach Robb Ellis said. "The beginning has excitement and energy, but now the reality of continued grueling practices — mixed with illness, injury, and, for some, cutting down a weight class — can bring what I call the 'holiday wrestling blues.' That is why I am starting our first annual Taft Holiday Crab Pools tournament."
The meet will focus on getting increased mat time and quality matchups for all wrestlers while cutting out some of the typical hype other tournaments feature with podiums and medals, the second-year Taft coach said.
In an effort to finish competition by mid-afternoon, a slicked-down later weigh-in time of 9 a.m. has been slated and a bracketing system designed to facilitate action that often bogs down other tournaments deployed.
"At typical wrestling tournaments, advanced wrestlers will have a bracket where their first two matches are easy and maybe they get one match that challenges them," Ellis said. "Brand new wrestlers can sometimes go 'two-and-out,' where they get two advanced wrestlers for their first two matches and then they are done for the day and have to sit in the stands and watch.
"At our tournament, my plan is to have simple four-man 'crab pool' brackets. Each wrestler will get three matches guaranteed."
Depending on the competition in each weight class, Ellis' goal is to have seasoned team leaders such as Cody Knott, Jace Fostveit and Devon Lindquist get three competitive matches they will have to work hard in to win.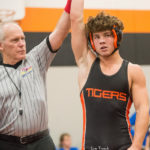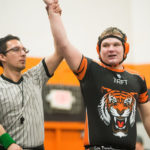 "Often at normal tournaments, there might be three other wrestlers at their competition level in their bracket and they only end up wrestling one or two of them because of how the bracket is laid out," Ellis said. "On the flip side, for my newer wrestlers, they will hopefully be in four- man brackets with less experienced wrestlers and have a chance to win every match. It will be fun to see some newer wrestlers possibly finish the day winning all three of their matches if they wrestle well."
Ellis said he hopes the timing of the event suits the format.
"At this time of year, above and beyond having our team placing high at tournaments, our goal should be that wrestlers get the best matchups possible so they can improve as wrestlers," he said. "It is fun for team morale and bragging rights to say that we did well at tournaments, but all that really matters is how we perform at the District tournament. Building toward performing well there is the ultimate focus."
Taft has five road meets, including four league dual matches, scheduled before the Special District 1 tournament Friday, Feb. 15, at Warrenton.