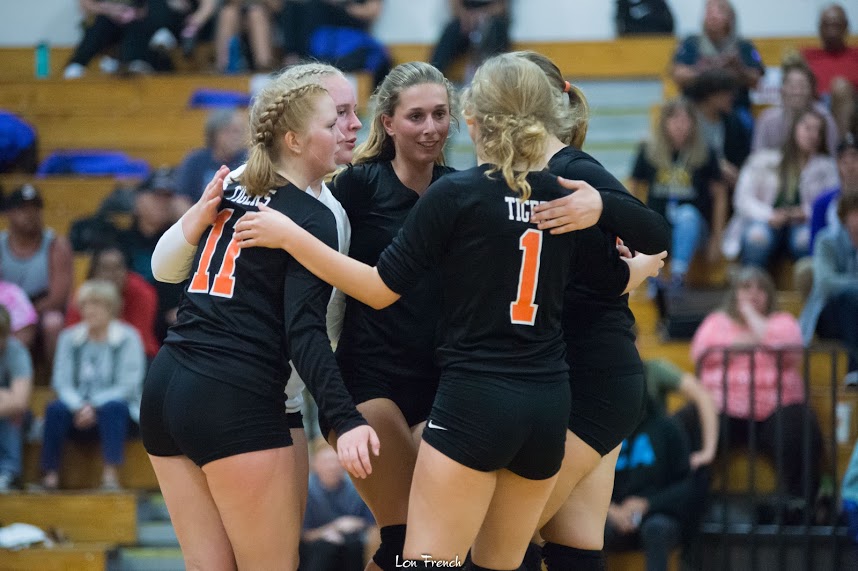 The Taft High Tigers volleyball team remained in search of their first victory Tuesday night following a 3-0 defeat to the undefeated Yamhill-Carlton Tigers in a non-league road match.
"We had a rough game," Taft coach Kelsey Hart said. "Everyone was trying their best, but we didn't really have any one player stand out and play the best the whole game. Everyone had their ups and downs in this match."
The Tigers fell to 0-5 in Class 3A Coastal League Range play, while Yamhill-Carlton improved to 5-0 in the 3A PacWest following the 25-9, 25-15, 25-9 contest.
"It's a little bit tough to get a true read on our progress right now, as we don't have some of our key players in the game due to injuries," Hart said. "But, based on previous games and our overall attitude at practice and during games, I'd say we're making good progress."
The  Tigers return to the court at 6 p.m. Thursday in a league home match against winless Rainier (0-3).
"While our record doesn't necessarily reflect our progress over last year, I'd say we're in a much better place." Hart said. "We've gone 3-1 in two of our last three matches, which is better than we started last year, and a huge improvement over two years ago, when we didn't win a single set the whole season.
"The progress is a little slower than I know we all want, but it's there, and I have a feeling we're close to a big breakthrough."