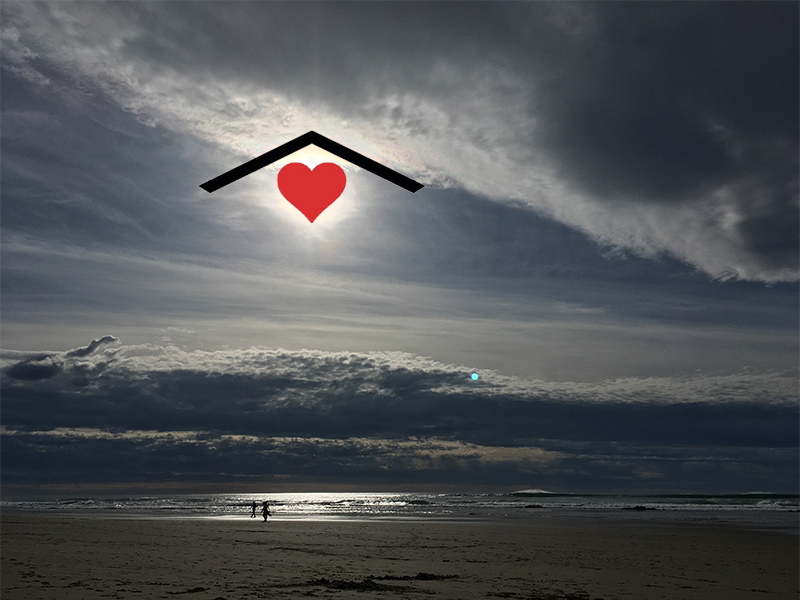 A rift between nonprofits tasked with helping Lincoln City's homeless population has led to the firing of recently merged staff and the termination of an agreement with a church for a warming shelter.
Communities Helping Addicts Negotiate Change Effectively (CHANCE) and the Lincoln City Resource Center & Warming Shelter (LCWS) entered into an agreement Sept. 1, 2019, to merge with the purpose of helping the homeless more effectively. The resource center and warming shelter were relocated from Taft to 4488 NE Devils Lake Blvd. in northern Lincoln City.
LCWS Program Director Amanda Cherryholmes said she was fired by CHANCE Director Jeff Blackford Wednesday and threatened with criminal action if she tried to use the LCWS logo or name in any future endeavours. She said she was also threatened with theft charges if she did not return cots, blankets, clothes and other supplies for the homeless back to CHANCE.
Cherryholmes said Blackford said she was "not a good manager" and told her she refused to follow CHANCE protocol. Cherryholmes said she was never properly trained in CHANCE protocol and believes the firing was going to happen no matter what she did.
According to the agreement, CHANCE will:

"I was following the agreement," Cherryholmes said. "This was supposed to be a merger, not a takeover."
Also fired by CHANCE on Feb. 8 was longtime LCWS volunteer-coordinator Sharon Padilla. Details surrounding her firing appear medically related.
First Baptist Church recently stepped up and filled the gap of providing space for a homeless warming shelter after draconian restrictions enforced by the City of Lincoln City made it "impossible" for CHANCE to operate a warming shelter. Pastor John Kendall said he terminated a memorandum of understanding with CHANCE when he learned of Cherryholmes firing.
"We're not interested in politics," Kendall said. "We just want to make sure the homeless are taken care of."
"We're trying to keep our homeless from freezing in the street," Cherryholmes said. "We'll do whatever it takes."
With temperatures predicted to drop into the 40s this week in Lincoln City, First Baptist will be open as a church with volunteers ready to assist homeless in need of a warm place to stay. First Baptist Church is located at 1333 NW 17th Street.
CHANCE'S Director could not be reached for comment.