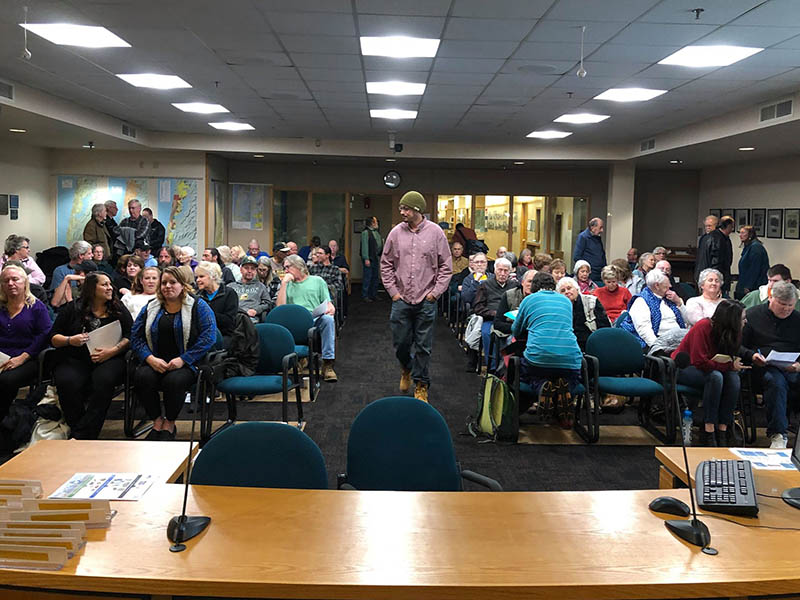 Lincoln City's Planning Commission heard from a capacity crowd at City Hall Tuesday night about the pros and cons of having a warming shelter operate for three months under a conditional use permit in north Lincoln City.
The Planning Commission listened to citizens concerns and offerings of support over three hours in a packed session with over 160 people occupying City Hall's council chambers, some standing due to no available seats. Opponents of the proposed warming shelter said an increase in traffic and crime were their main concerns with housing devaluation also mentioned. Proponents testified the life-saving service is necessary and examples were presented where services had saved lives.
Following advice from Lincoln City Attorney Richard Appicello, the Commission voted unanimously to close the public hearing, leave the record open and will deliberate at 6 p.m. Dec. 3 at a regularly scheduled meeting. Citizens can deliver testimony to the Planning Commission until Nov. 27.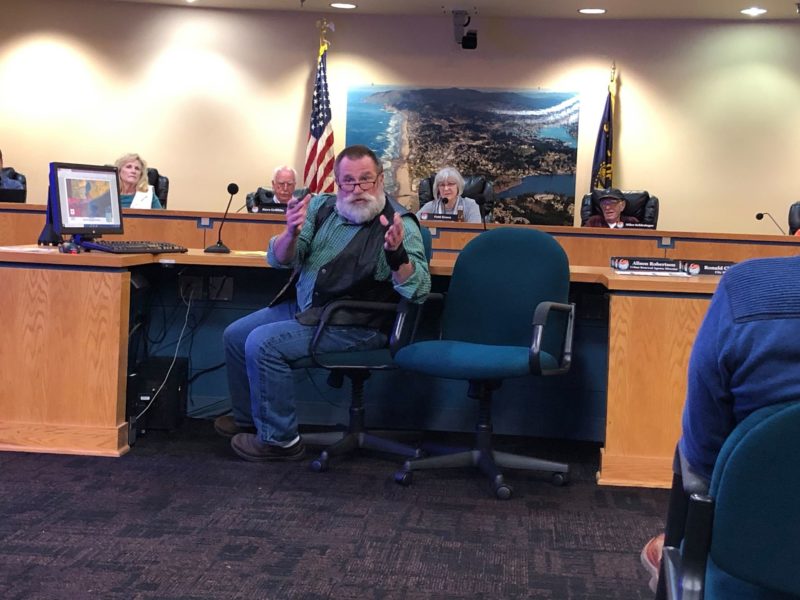 Lincoln City is no stranger to a warming shelter, having had one in Taft in recent years surrounded by controversy. The Lincoln City Resource Center and Warming Shelter merged with C.H.A.N.C.E. in September 2019 and moved to the north location due to a former Planning Director's denial of a conditional use permit for overnight sheltering.
Homepage reached out to former warming shelter landlord and former Lincoln City Mayor Don Williams for comment about the current situation.
"Just stay open," said Williams. "You tell me I can't let people fall asleep in a chair? I'm under no legal compulsion to wake them. Just stop calling yourself a shelter. Lives are at stake. Life is too important to be settled by bureaucrats."
An area apartment complex owner said he's going to lose over a million dollars in value because of the C.H.A.N.C.E. location. "This is a horrible location," he said. "It's the wrong location."
PREVIOUS WARMING SHELTER COVERAGE
Albany-based support recovery service Communities Helping Addicts Negotiate Change Effectively (C.H.A.N.C.E.) has been operating in Linn, Benton and Lincoln Counties for 14 years and now has five locations with the addition of a Lincoln City commercially-zoned building, 4488 NE Devils Lake Blvd., next to the DMV. C.H.A.N.C.E.'s mission is to: assist individuals within our community who have mental health and/or substance abuse related issues and who are seeking recovery to effectively implement positive change.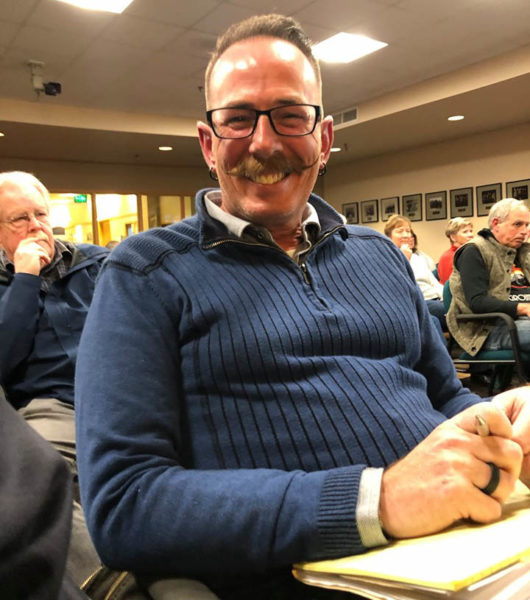 "I am hopeful we will be granted the conditional use permit," C.H.A.N.C.E. Executive Director and conditional use permit applicant Jeff Blackford said.
If a conditional use permit is granted to C.H.A.N.C.E., Lincoln City's population will have overnight protection from cold weather and high winds for three months effective Dec. 1 to Feb. 28 when temperatures drop to 40 degrees or if winds reach 50 mph.
With temperatures in Lincoln City predicted to dip to the 40s this week, a quick resolution is sought by Blackford and he has waived his full seven day rebuttal period to facilitate a quick deliberation by the Planning Commission set for Dec. 3.