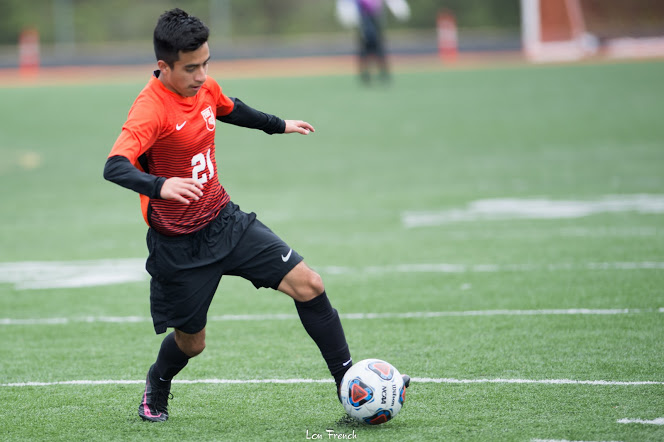 Junior Estib Hernandez and sophomores Jose Flores and Alex Del Valle scored goals, while senior goalkeeper William Brooks knocked away 10 shots Monday to lead the Taft High boys soccer team to a 3-1 league home victory over Yamhill-Carlton.
"We played a great game against a well-prepared Yamhill team," Taft coach Ryan Ulicni said. "Credit to them for being very ready for our game today."
Flores scored Taft's first goal on a precision crossing pass from fellow sophomore William Calderon during a fast-paced first half.
Deploying an aggressive second-half attack, Taft scored again on a corner kick by defender Hernandez, one of 48 shots on goal for the Tigers, with several hitting the crossbar.
"The Yamhill goalkeeper did a lot of work stopping some fantastic breakaway shooting and some distance shots," Ulicni said.
Del Valle tallied the final goal for Taft, which surrendered just one on a penalty kick.
"It was nice I was able to play some younger players and get them some game experience in preparation for the last half of the season," Ulicni said. "We're going to roll with this momentum right into the next game."
Taft (6-2-2, 5-2-2) returns to the pitch Wednesday at Blanchet Catholic.