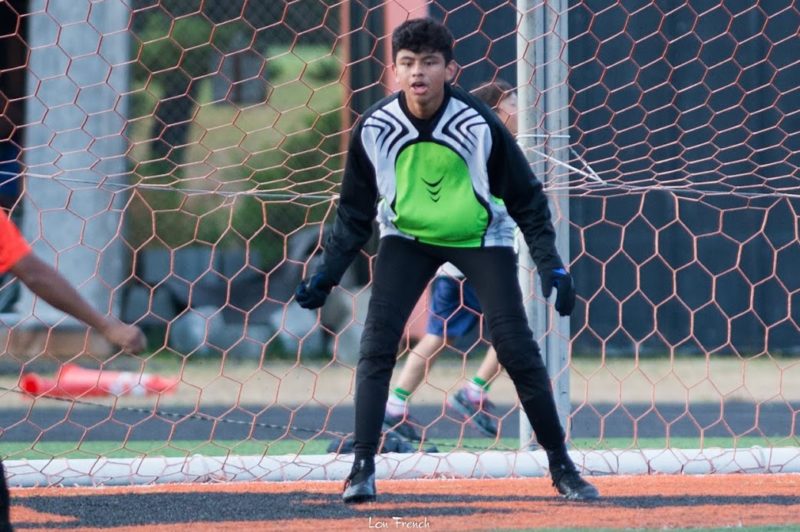 The first-place Taft High boys soccer team improved to 4-0 with back-to-back 4-0 league victories over Blanchet Catholic and Yamhill-Carlton this week.
Sophomore goalie Sam Cortes posted 12 goals combined in the shutout road victory Wednesday over Blanchet Catholic and the home win Thursday over Yamhil-Carlton.
The fifth-ranked Tigers have outscored their league opponents 30-1 this season, including 27-0 in the last three games.
"Today, we played a very strong Yamhill team," Ulicni said. "Having played them in a jamboree, we had showed how fast-paced and aggressive we could be."
Also nicknamed the Tigers, Ulicni said Yamhill-Carlton "came out strong and matched us pretty well for most of the game."
"Opening up with a great back-and-forth game," Taft scored first for a 1-0 halftime lead on a goal by junior Mauricio Rivas.
"Mauricio has gotten more confident as the season progresses," Ulicni said.
"Going into the half, we looked to be pretty evenly matched," he said. "These boys' relentless pace and will to keep going to the last minute made the difference."
Ulicni said junior William Calderon deployed "a bit of brilliant individual work and skill" to get the Tigers' second goal.
"After that, the momentum seemed to sway in our favor," he said.
Senior Edson Fuentes scored Taft's next two goals on assists from junior Alex Del Valle.
"Defensively, we had a great team effort in keeping the shutout," said Ulicni, who cited Cortes for his five saves and the complementary defense of Ethan Thomas, Adam Lascano, Adrian Moreno and Estib Hernandez.
Taft defeated Blanchet Catholic by the same four-goal margin Wednesday behind two goals by Fuentes and one each from Calderon and Del Valle on a neutral grass field being used due to construction on the regular pitch.
"With our team's speed, it took us a few more minutes to get traction, but we ultimately controlled the pace of the game," Ulicni said. "Blanchet played a solid defense and it took some time to break through".
Del Valle opened the scoring off of a "great" cross from Rivas, Uiicni said. Fuentes got his two goals on 11 shots and co-captain Calderon scored off of "a wonderfully placed free kick."
"With the help of the whole team, we had over 30 shots on their goal and very few on ours," Ulicni said. "Defensively, Adam Lascano really put in the extra effort and helped our defense keep the shutout."
Cortes had seven saves, "two of which he sacrificed himself to stop the play," Ulicni said.
Taft returns to action at 7 p.m. Wednesday at Dayton.
Class 3A/2A/1A Special District 2 Standings
GS=Goals Scored; GA=Goals Allowed