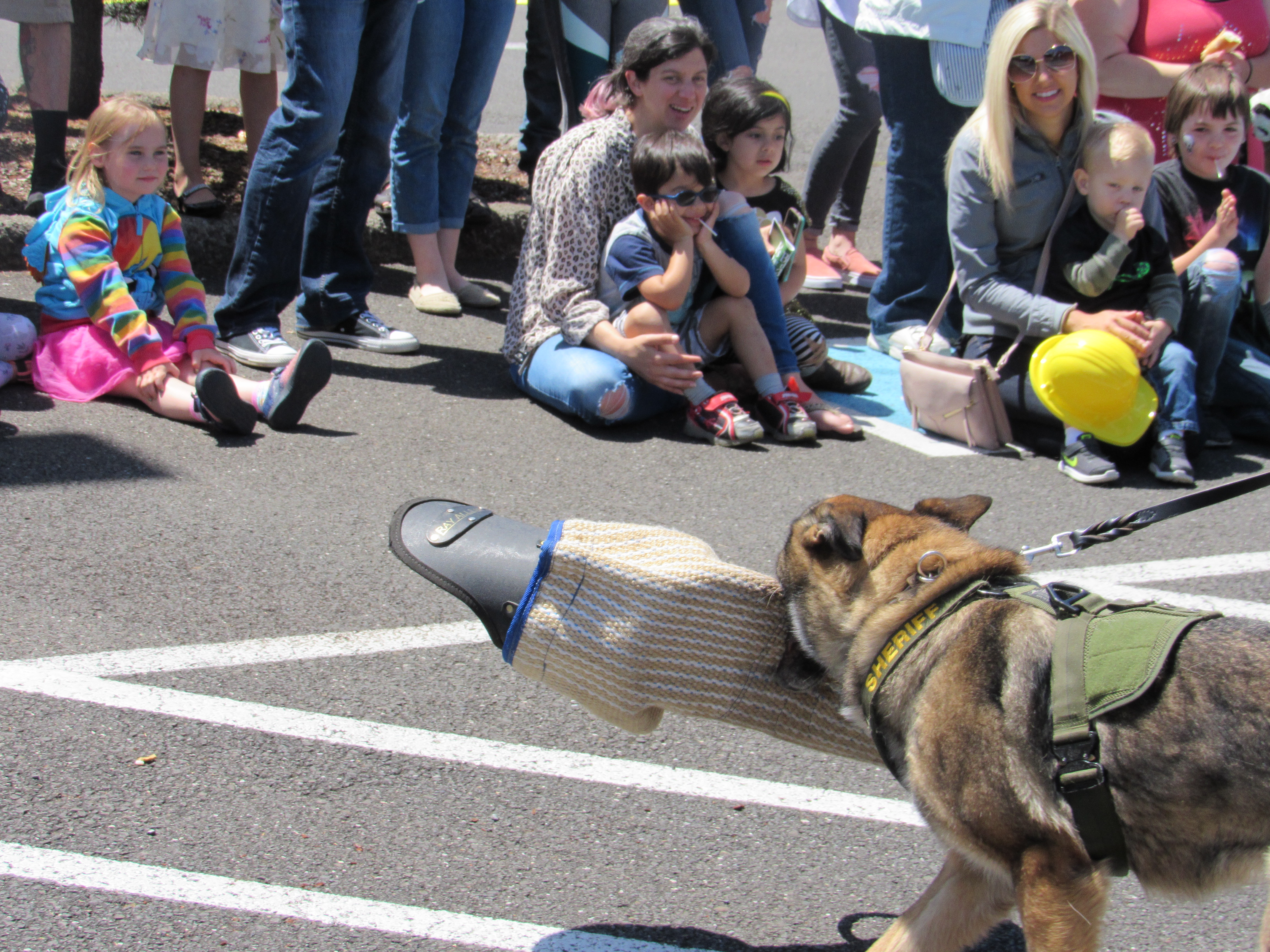 Every year at the Lincoln City Community Center vehicles are available for kids of all ages to explore during the Touch-A-Truck event.
Event-goers were treated to a training performance from K-9 Bonni and her human partner, Lincoln County Sheriff's Department Senior Deputy Shawn Carter. Bonni, a German Shepherd from the Czech Republic, is trained to track for suspects who flee from crime scenes. Bonni was instructed by Carter to bite the sleeve of a trainer to the amazement of kids and their families. At one point, Carter picked up his partner and explained that while she was locked on a bite, she would not let go until instructed. Carter and Bonni have been working together since July 2017.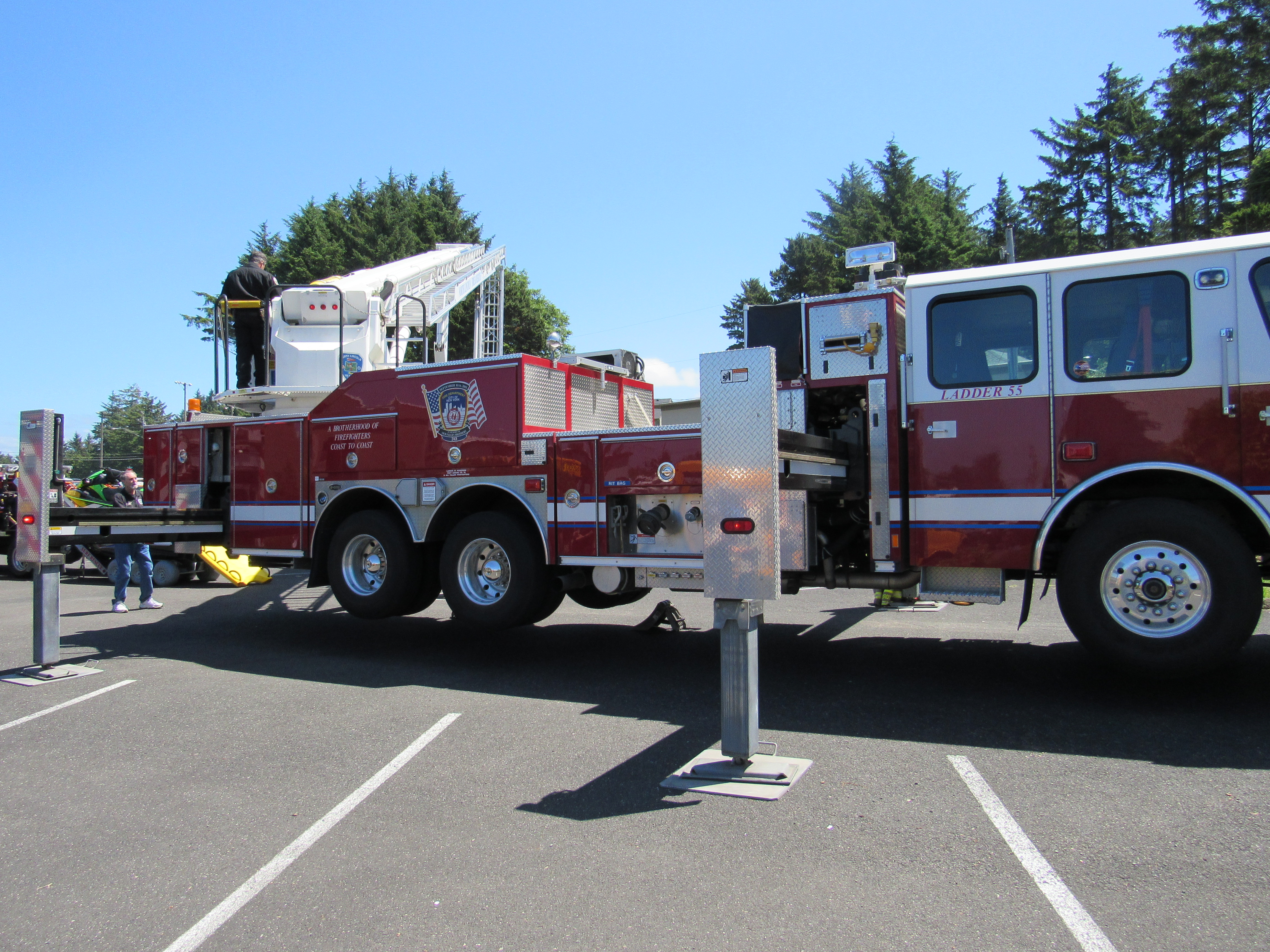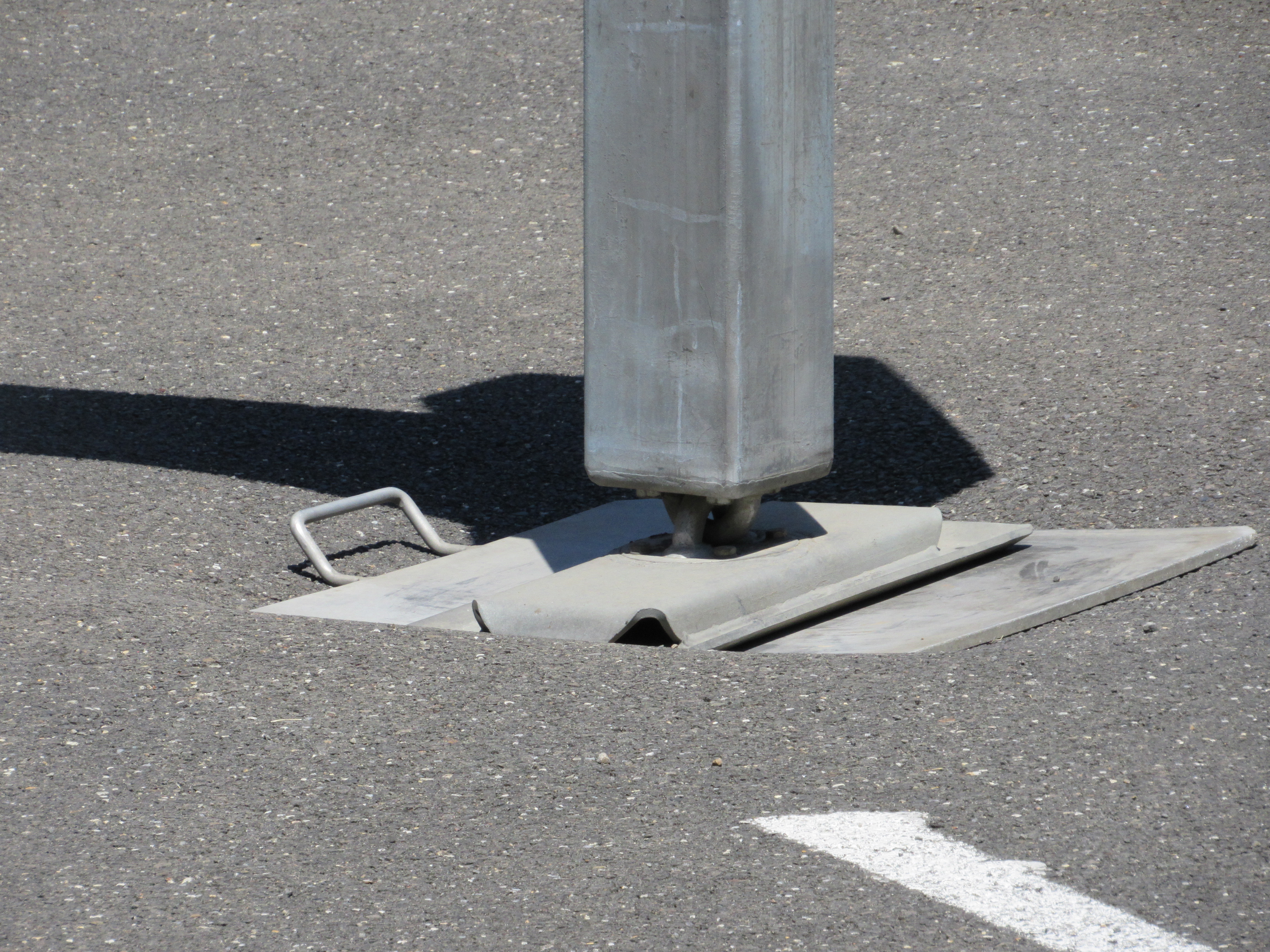 North Lincoln Fire & Rescue had vehicles and a jet ski for kids to touch and climb aboard. One of the trucks caused minor damage to the parking lot due to the extreme weight of the bucket ladder while extended. When asked who would have to pay for the damage, Safety Officer Jim Kunz said, "We're going to have to own up to this one."
North Lincoln Fire & Rescue trucks were in high demand from the younger population and plenty of firefighters were on hand to field questions and explain vehicle functions.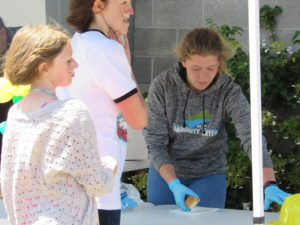 Taft High Associated Student Body President and valedictorian Margery Price filled multiple roles at the event showcasing her ability to multi-task, by running multiple kids games and even serving hot dogs.
Price was very good with the younger kids, walking them through the games and helping them pick out prizes.
Price was the subject of a feature story earlier this month by Senior Reporter Jim Fossum.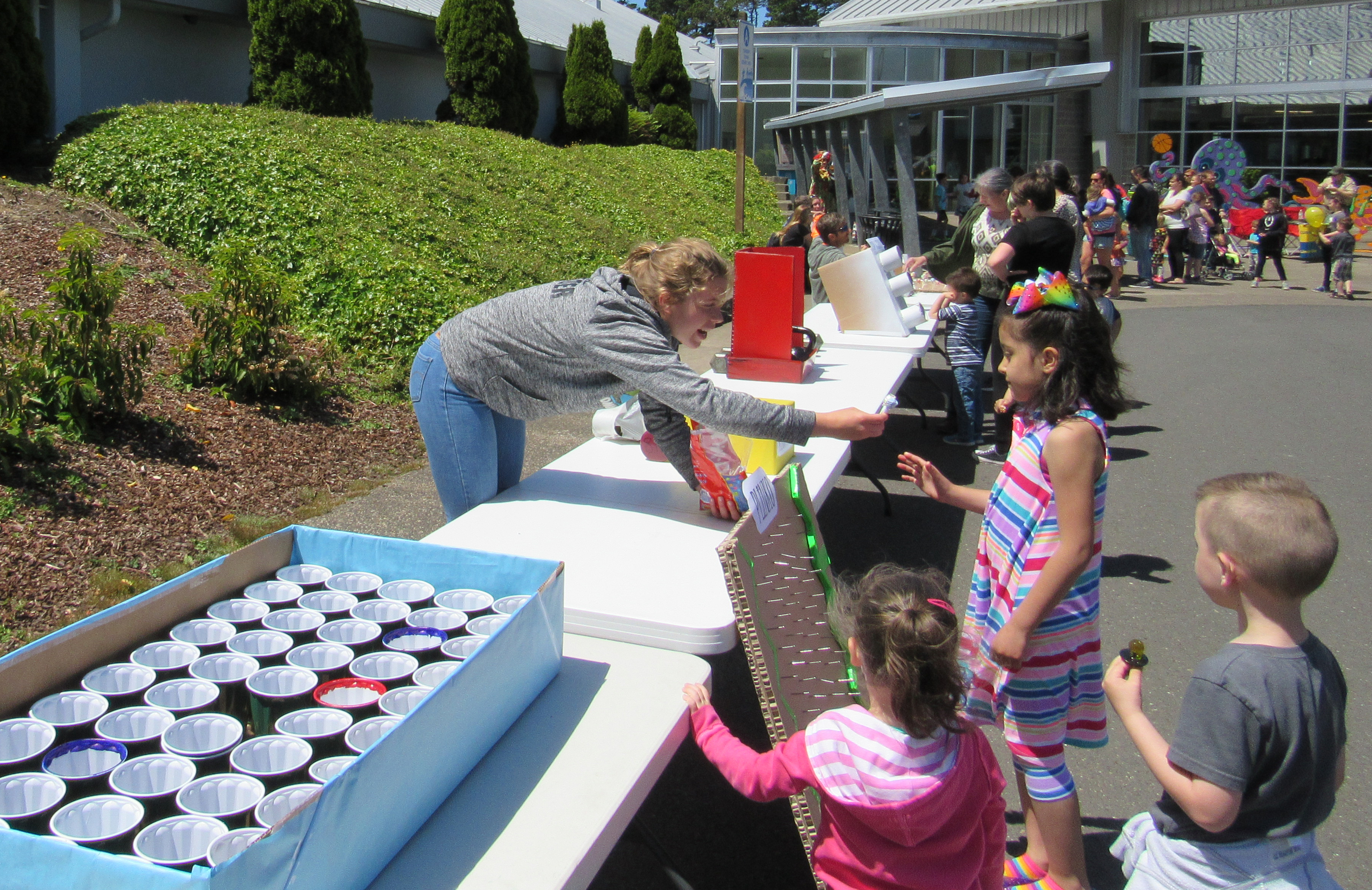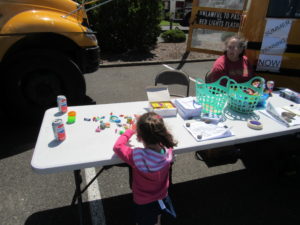 Mid Columbia Bus Company gave out prizes for a bean bag toss and provided a couple buses for kids to investigate. We asked a 12 year-old, who only wanted to be known as Mike, if he was going to check out the buses, "There's no way I'm going on there. School is out. I'll do it next year," he said.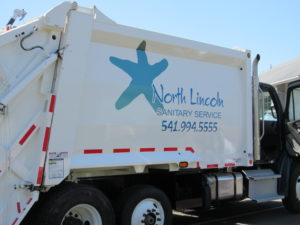 Jeff Umback from North Lincoln Sanitary Service showed everyone how a garbage truck works and let kids climb in the cab and honk the horn. "This is a really great turnout this year," Umback said.
Did you know? The truck that comes through your neighborhood can hold anywhere from 12 to 14 tons of waste.
Pacific Power, Lincoln City Police Department, Caravan Airport Transportation and Life Flight Network all had vehicles you could touch.