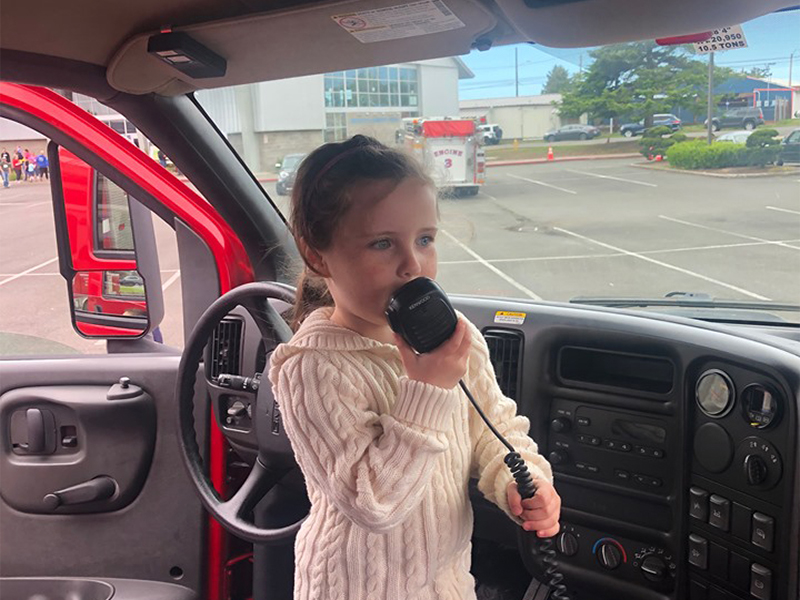 Hot dogs were served, drones flew overhead and wide-eyed children got revved up over having contact with various law enforcement and construction vehicles Saturday at the annual Touch A Truck event at the Lincoln City Community Center.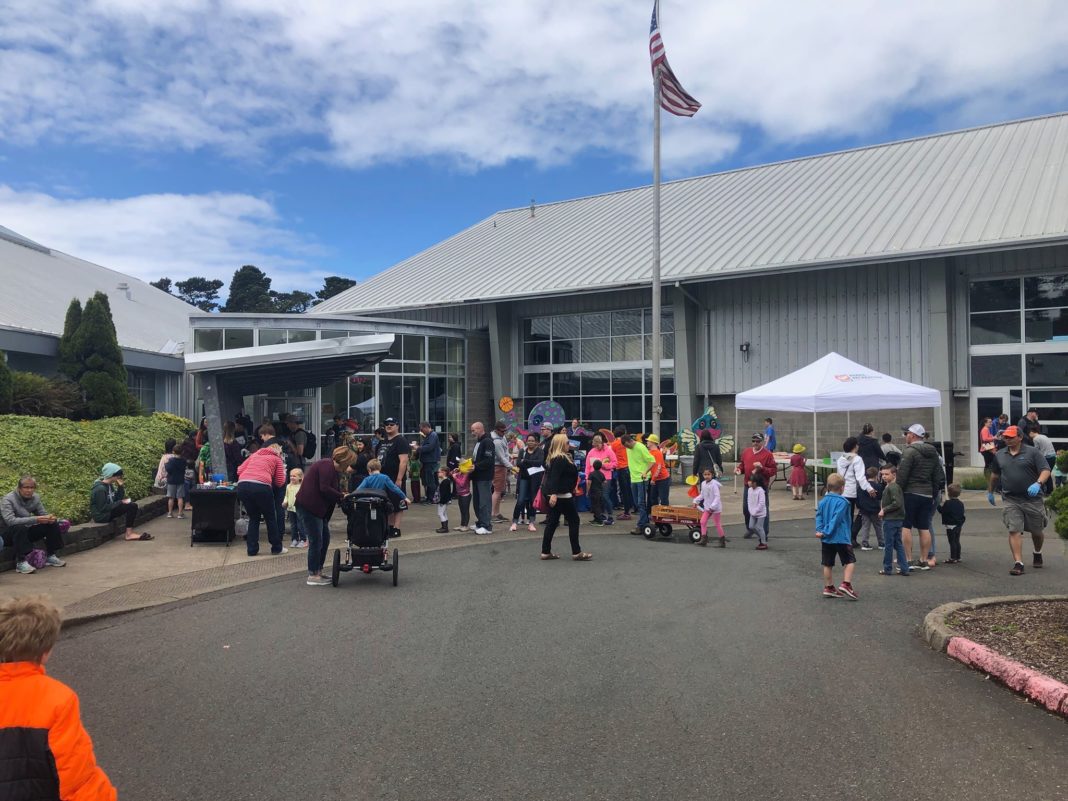 Lincoln City Parks & Recreation Director Boone Marker was on hand to video, take pictures, fly a drone, organize the K9 5K Fun Run and cook hot dogs on an overcast day.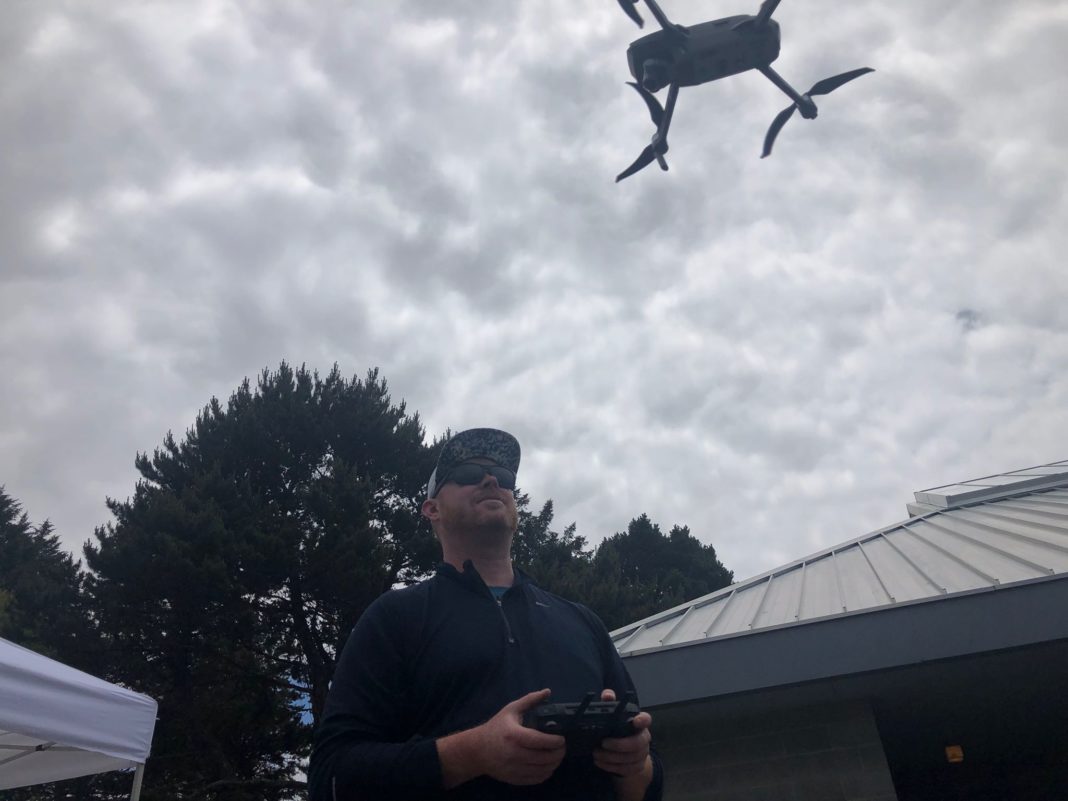 "This is a good turnout. I love doing these," Marker said.
The K9 5K was a race along West Devils Lake Road to Blue Heron Landing and back. Dogs were welcomed and encouraged. Parks and Rec asked for $10 donations to Lincoln City Police Department's K9 Unit.
North Lincoln Fire & Rescue District Capt. Jim Kusz said there would have been more NLFR vehicles, but they had to go on a call during the event. Kusz reminded everyone of the Community Appreciation & Life Safety event 10 a.m.-2 p.m., Saturday, June 15, at St. Clair Station.
"Bigfoot will be there," he said.
Dennis Knudson, also with NLFR, said he would don an expensive Bigfoot suit at the St. Clair event, and welcomed anyone who wants an autograph or photo with the missing-link-esque hominid.
NLFR brought some serious firepower to the parking lot with multiple vehicles, including a $750,000 ladder truck that had kids excited, and, of course, honking the horn.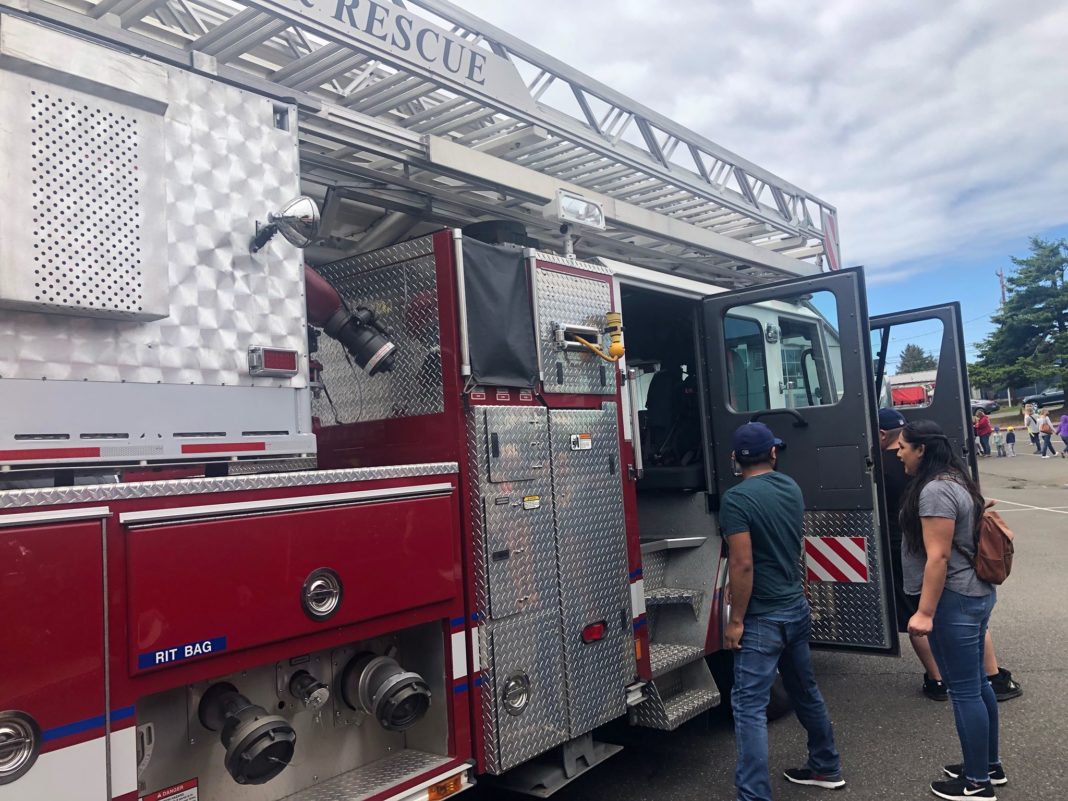 Lincoln City citizens got to see a First Student bus, which is the new school bus provider for Lincoln County Schools that will allow them to track students whereabouts on an app.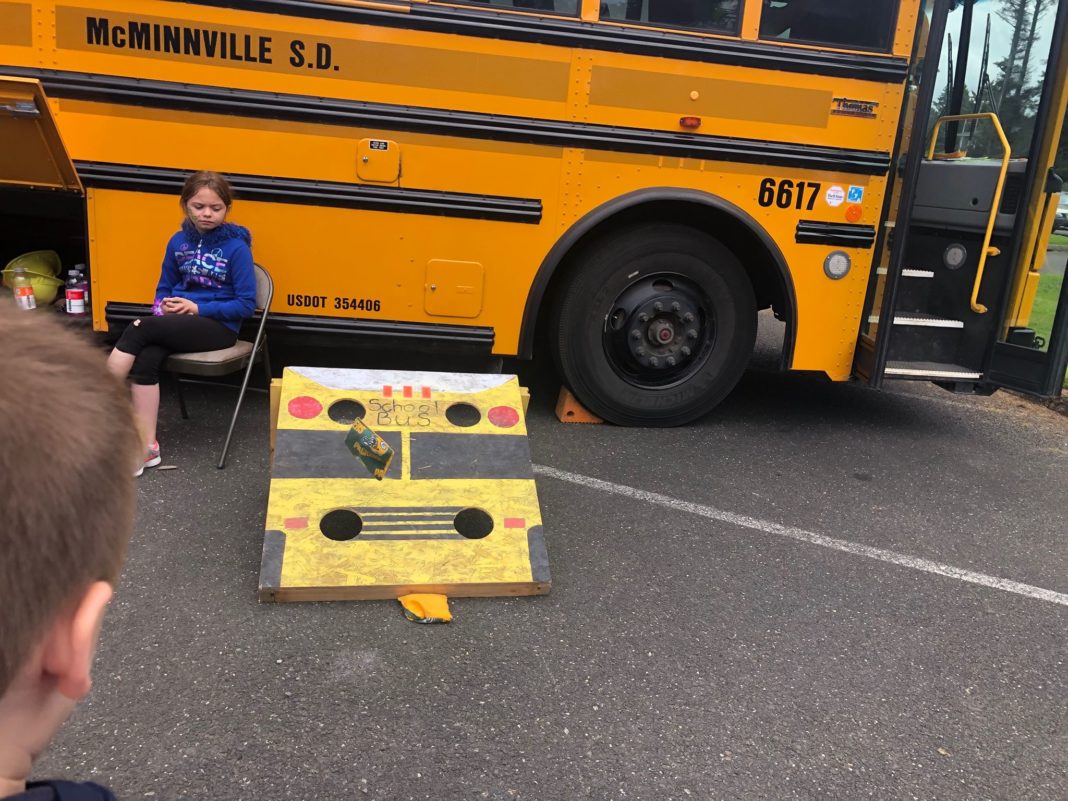 The Lincoln City Police Department was in force with School Resource Officer Logan Smith and Officer Tim Delugach "citing and releasing" kids for climbing all over a Ford patrol cruiser and Polaris ATV.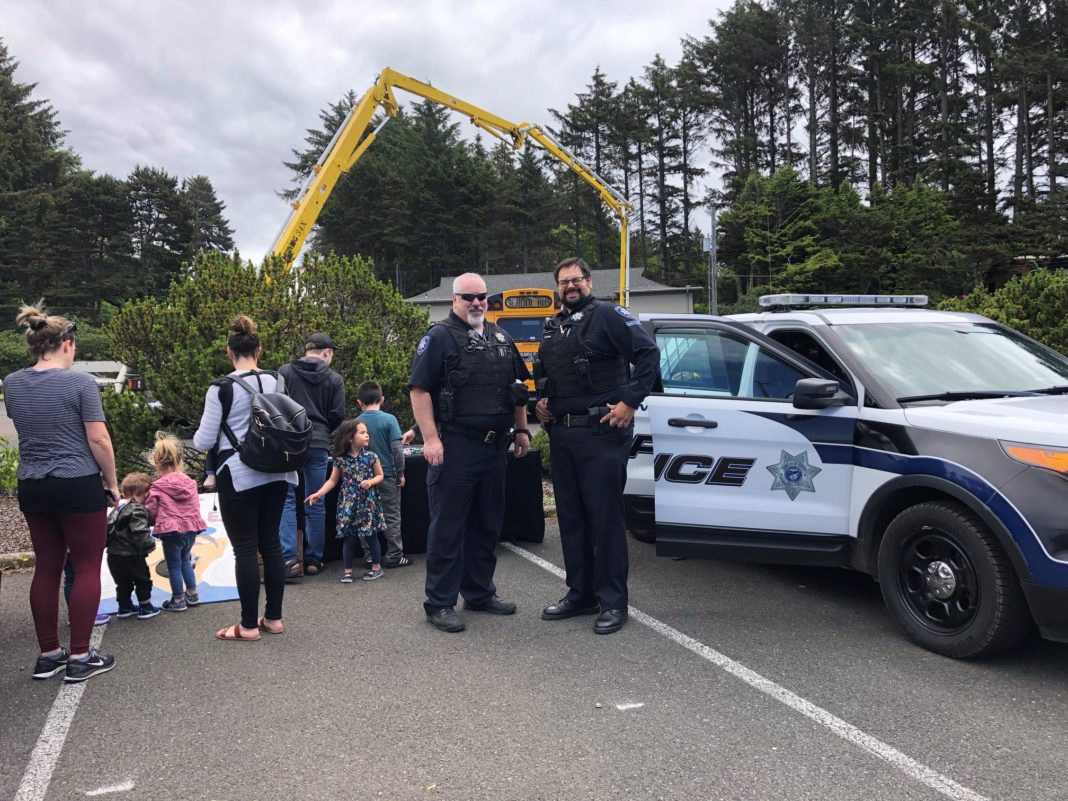 Lincoln City Public Works had a giant Vactor 2100 truck on display. The City's new sewer cleaner is quieter than older trucks and features higher ground clearance than previous models.