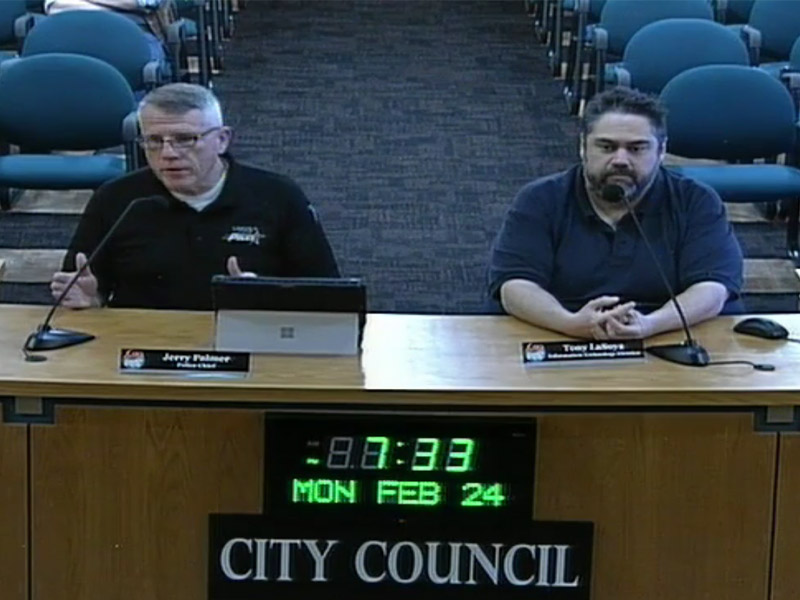 Lincoln City Councilors voted unanimously to approve upgrades to the police radio system, including a new 100-foot tower, by accepting a bid at Monday's regular city council meeting.
A new radio tower and communications system will be built by Complete Wireless Solutions and Emerick Construction for approximately $400,000, which is under the $750,000 originally budgeted for the project as part of recent efforts to modernize Lincoln City's police force.
"Good job!" Councilor Riley Hoagland said about the savings, but his joy was short-lived as City Manager Ron Chandler said any money saved on this and other capital projects was going to be used towards the demolition of the old police building and subsequent construction of a parking lot which is estimated at around $500,000.
Police Chief Jerry Palmer testified before the council about the nealy 20-year-old radio system and its problems, including a previous bid to fix the dilapidated system for close to a million dollars, at which point he and city officials decided they needed to "do something else."
Palmer said a new modern communications system was necessary for dispatch and officers to better protect the public as it would eliminate most of the problems they were facing with the current antiquated system, such as dead spots.
"The one thing that I lose sleep over every single night is the fact that my people step out of their patrol cars …and we don't know — from one spot to another —  if anyone's going to hear them talk on their radio," he said. "Sometimes they can't even hear each other and they're within line-of-sight."
Palmer said he had "high confidence" in Complete Wireless Solutions and said new transmitters would improve police capabilities in the north end of town, especially in the Roads End and interchange areas. Complete Wireless Solutions currently applies "band aid fixes" for the police department's aging radio system.
"This is a win for the City and a win for the PD," Lincoln City IT Department's Tony LaSoya said.
"This new system is going to create a voting system throughout the city," Palmer said. "So when they step out of their car, the system will analyze and direct the proper signal to that site so that dispatch and the rest of us get the strongest signal possible based on location."
Editor's Note: In contrast to a repeater-only radio system, a voted system makes use of multiple voting receivers strategically placed throughout the desired coverage area. Whenever a field transmission is made, the voter gets receive audio from every voting receiver that picked up the transmission.
"This is a huge officer safety thing," Palmer said. "I think we've hit on a very solid plan that is extremely cost-effective and is going to resolve most of our issues."