A recent article stated that Lincoln City City Attorney Richard Appicello was keeping a handgun in his desk at city hall. This was extremely concerning. I put in a public records request asking whether he was given written or verbal permission to have a handgun in city hall. The response was no. The article further stated that there is a real concern because of his unpredictable temper. Can anyone with a gun permit bring a gun to city hall?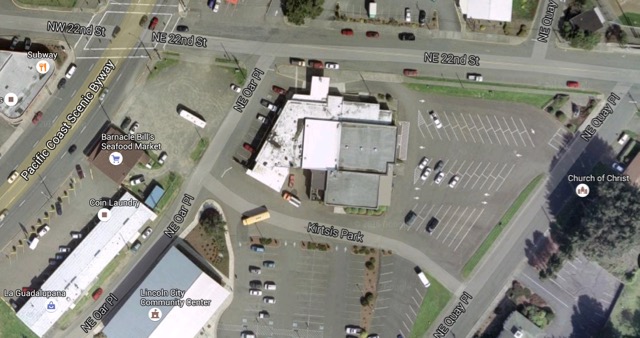 Public Works Director Lila Bradley and her husband purchased the Lincoln City Elks Club for $150,000. The city attorney, Appicello, was handling a land exchange of 921 square feet of city property for 921 square feet of the Bradley's property. The property the city owned is dedicated park property by deed restriction and has a portion of the previous Elks Club addition of a health club building on it. The property the Bradley's own has been a public right of way for over 50 years and has no value.
Appicello had appraisals done on the two properties for land only. This totally disregarded the fact the city property had a building over it and was park property, which has a lease value. ORS 275.060 states that a land trade must be of equal value. The Lincoln City City Council approved the sale. This was a huge financial benefit to the Bradley's.
The city attorney has a state bar complaint filed against him, with another being prepared. There may be another claim against him for his treatment of city employees.
The city council has two lawsuits currently because of his legal opinions. Over $78,000 has been spent from city funds for outside legal costs for worthless charges against the mayor.
In my opinion, the city council and city administration has lost its credibility with its citizens.
Jerry Warner
Lincoln City