PHOTOS BY ERIC DEMELLO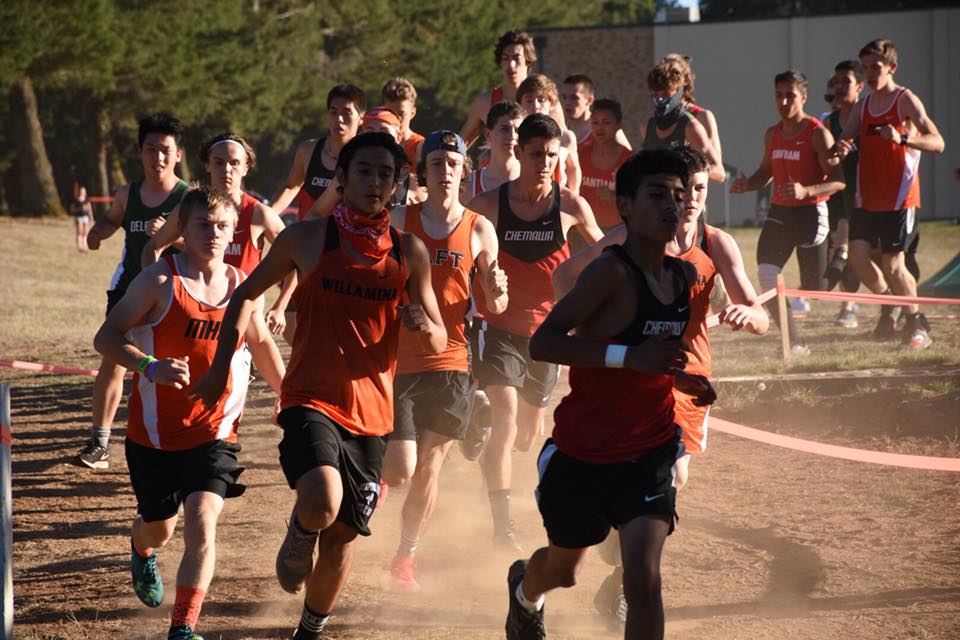 Taft junior Eli DeMello placed fifth for the boys and junior Brooke Orendorff ninth for the girls Thursday in the Conquer the Hill Invitational cross country meet in Sheridan.
"The challenging long rolling hills course with a finish up a hill onto the track had athletes fighting to the end in 90-degree heat," Taft coach Mandy Weiss said. "All our athletes competed well under the running conditions with smiles on their faces as we left to head home to the coastal air."
Taft junior Lucas Hindman won the boys 3,000-meter junior varsity race, while freshman Joseph McCormick was 10th.
Sixth-graders Ryan Best placed third and Trenton Battle fifth for the boys middle-schoolers. Eighth-grader Mugen Evenson was ninth and sixth-grader Ryuma Evenson 10th.
Sixth-grader Julia Towers was fifth for the girls.
Boys
Girls