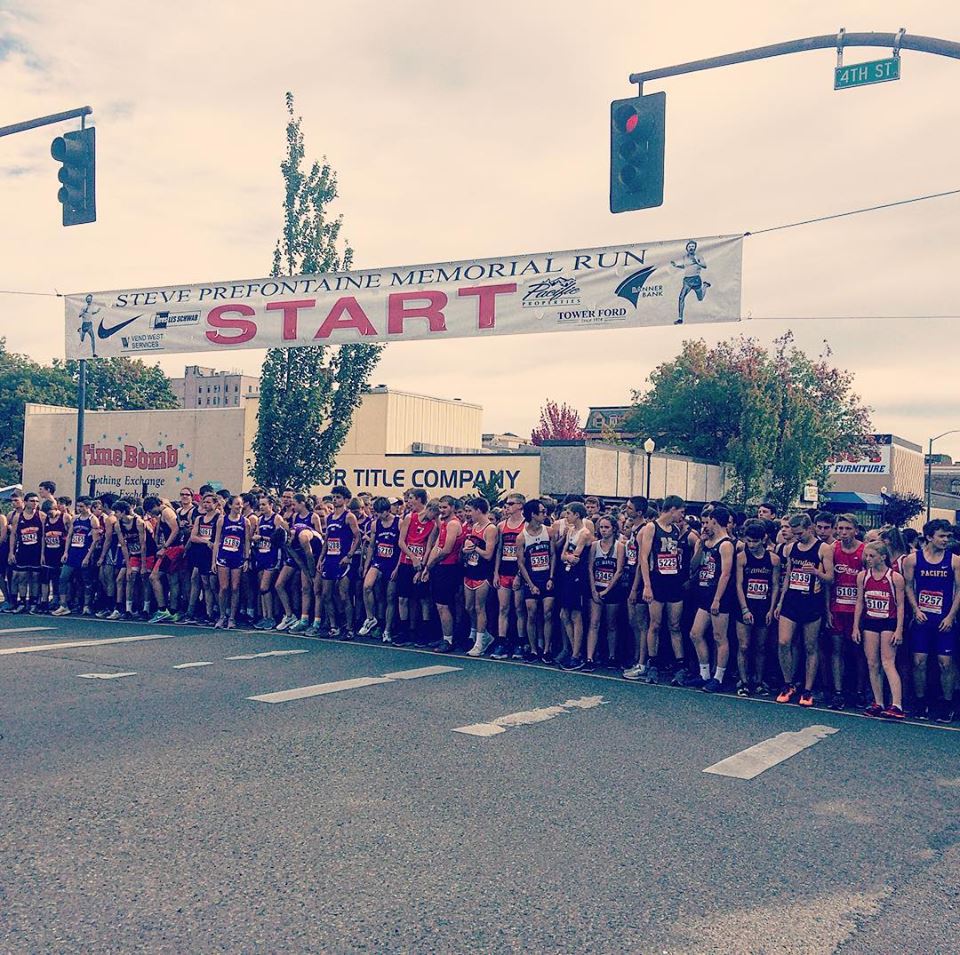 The Taft High boys placed 10th and the girls 12th Saturday in the Prefontaine Memorial Invitational in Coos Bay that honors Steve Prefontaine — the most dominant American distance runner of all time.
Grants Pass won the boys team title, while Roseburg claimed the girls crown.
Lucas Hindman placed 34th to lead the way for the Taft boys team, while fellow junior Autumn Ellis placed 43rd for the girls.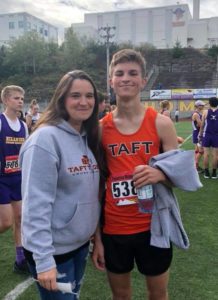 The race is held in honor of Prefontaine, a Marshfield High graduate and former Olympian who, at the time of his death at age 24, held eight American distance running records. Since 1980, the community of Coos Bay has put on a 10K run to honor their native son and his passion for running. To comply with OSAA guidelines, it introduced a high school 5K race as a separate event.
Participants competed on a challenging, hilly road course that covered a portion of one of Prefontaine's favorite training routes. The race began in downtown Coos Bay and finished on Prefontaine Track at Marshfield High.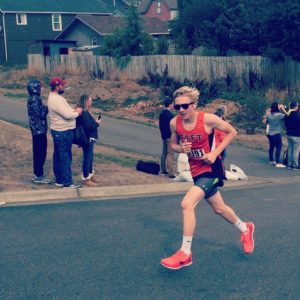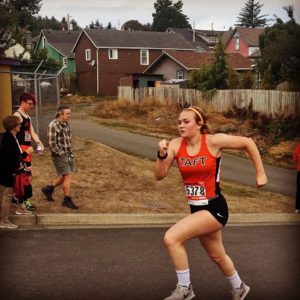 Prefontaine 5,000-Meter Results
Boys Team
Taft Boys Individual
Girls Team
Taft Girls Individual
Taft's Tolan mistakenly recognized as Husky Invite winner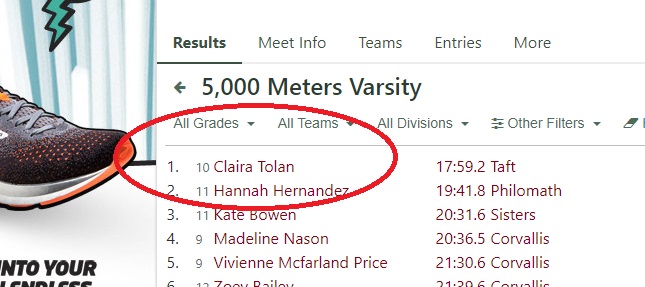 Due to misinformation provided on the athletic.net website, Homepage incorrectly reported that Taft sophomore Claira Tolan won the girls 5,000-meter run at Thursday's Husky Invitational near Sweet Home. Tolan notified Homepage of the mistake and the post was taken down.
Meanwhile, the Taft boys team placed ninth behind winning Newport. led by senior Micah McLeish, who finished 27th. The Tigers did not post a girls team score.
"The challenging terrain throughout the course, which consisted of a gradual incline with a substantial creek crossing made the runners have to fight until the end," Taft coach Mandy Weiss said.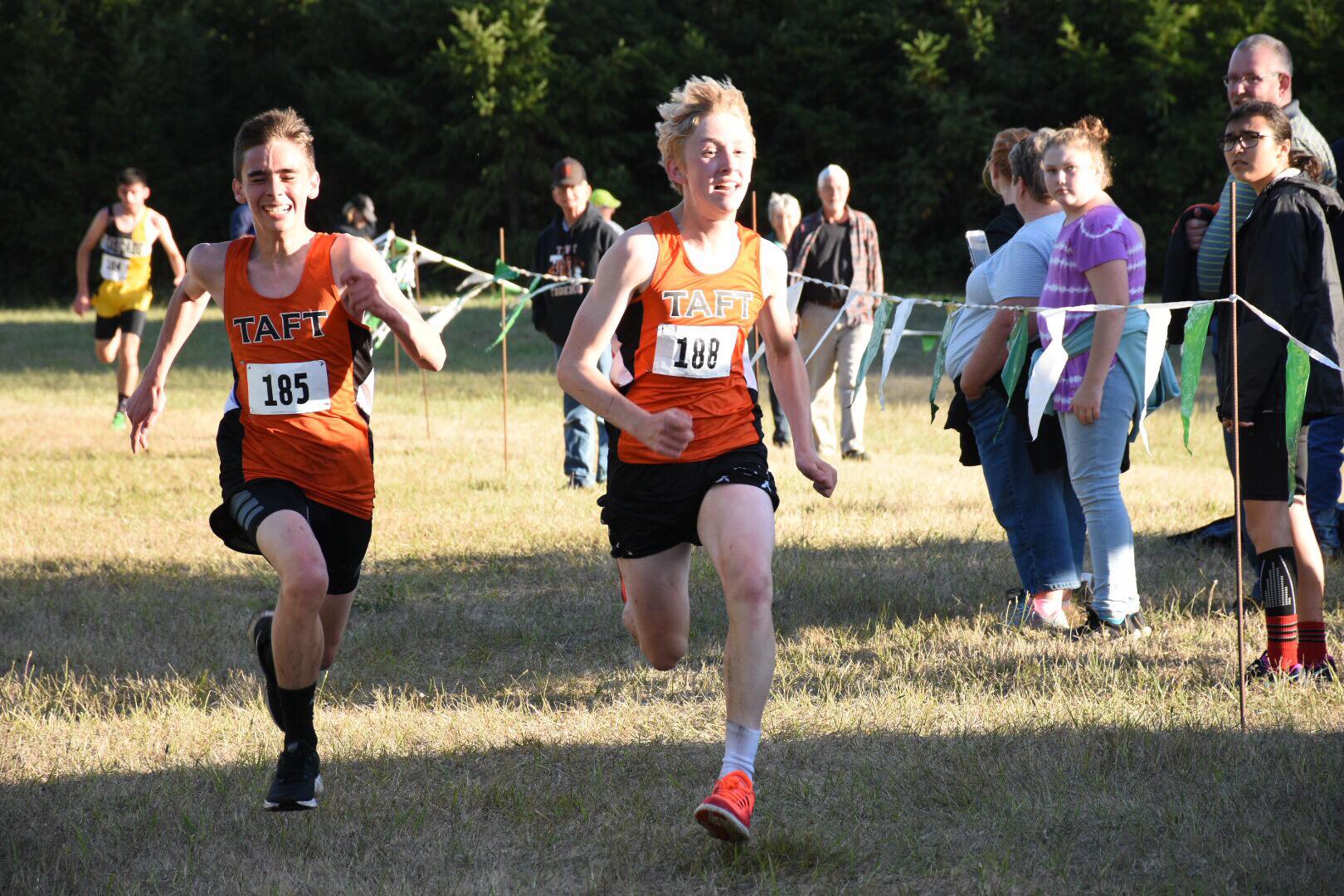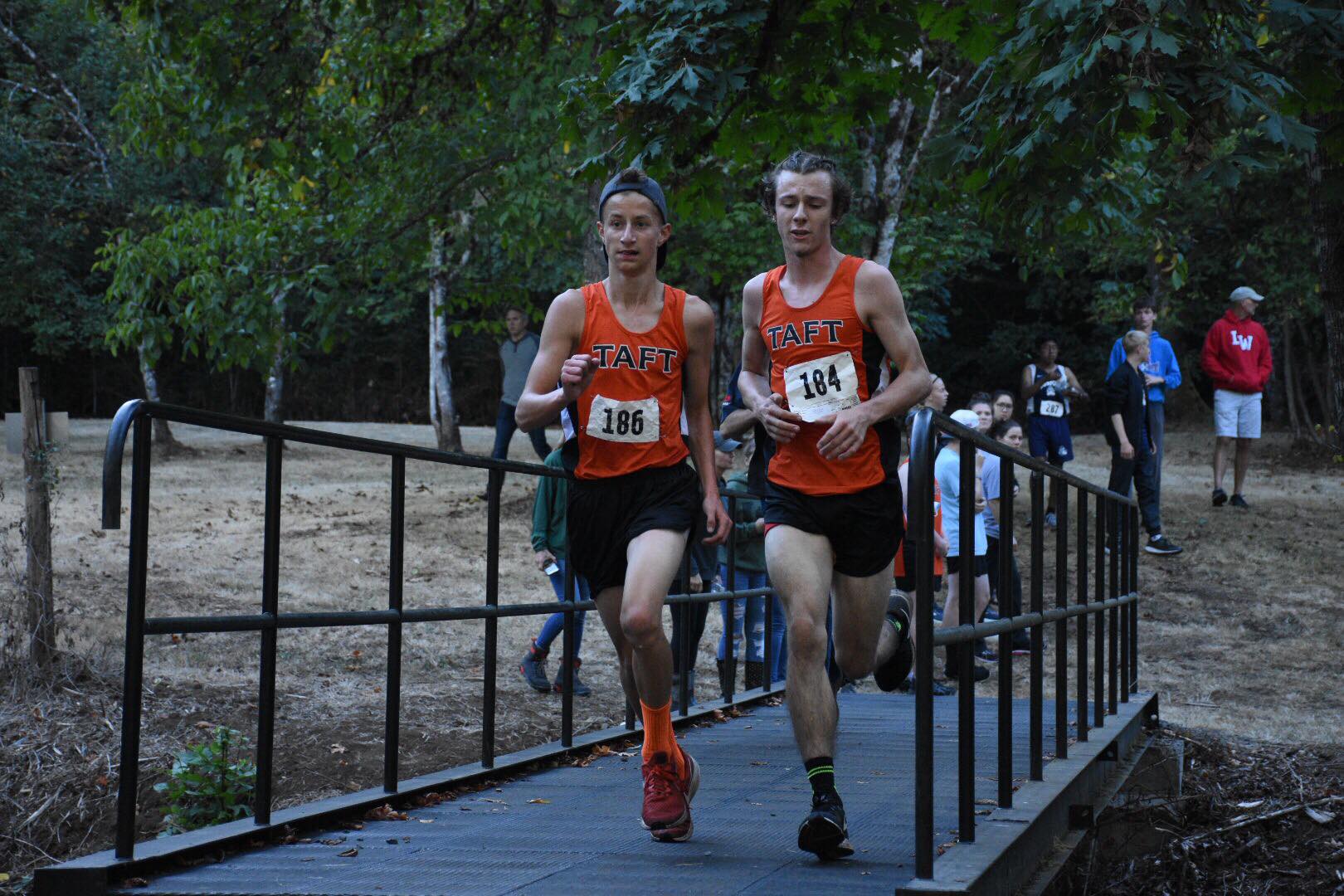 Husky Invitational
Thursday, Sept. 13
Community Chapel, Ore.
Boys Varsity Team Results
 Taft Boys Varsity Individual Results
Girls Varsity Team Results
Taft Girls Varsity Individual Results
JV Boys 3,000-meter Team Results
Taft JV Boys Individual Results
JV Girls 3,000-meter Team Results
Taft JV Girls Individual Results