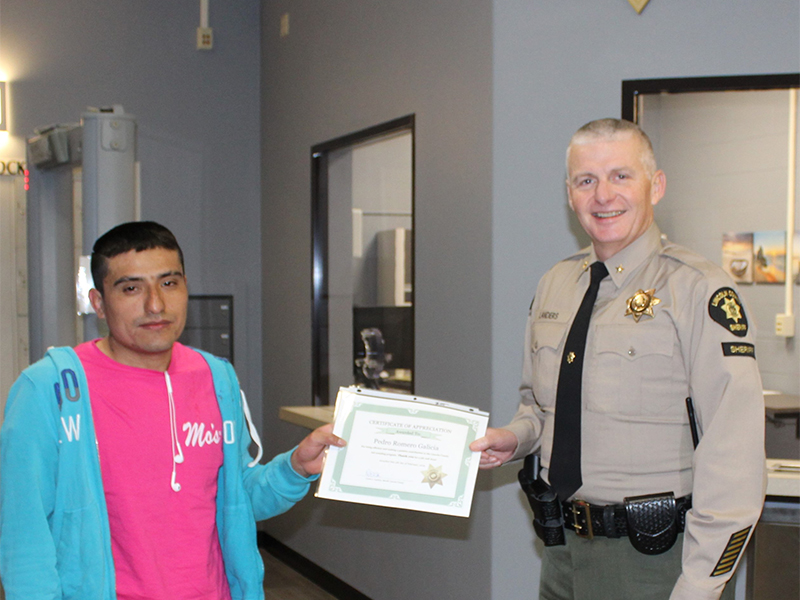 After paying his debt to society, former Lincoln County Jail inmate Pedro Romero-Galicia has mended his life and been rewarded for his domestic skills with a certificate of appreciation from Sheriff Curtis Landers.
Landers honored Romero-Galicia on Feb. 4 after the ex-inmate finished serving a jail sentence and was assigned to various worker positions.
During the day, Romero-Galicia worked in the kitchen with other inmates preparing meals. In the evenings and late into the night, he sewed and mended inmate uniforms and other items.
Romero-Galicia's  work kept the jail supplied with serviceable uniforms and minimized the number of new uniforms necessary.
"We are thankful for Mr. Romero-Galicia's efforts and willingness to assist us with this program" Landers said.
The Jail's mending program started in 2017. Inmates selected to sew have various levels of skill, but prior sewing experience is not required.
Those who have no experience but a willingness to work are given basic training on the sewing machine, something they can take with them into their communities.