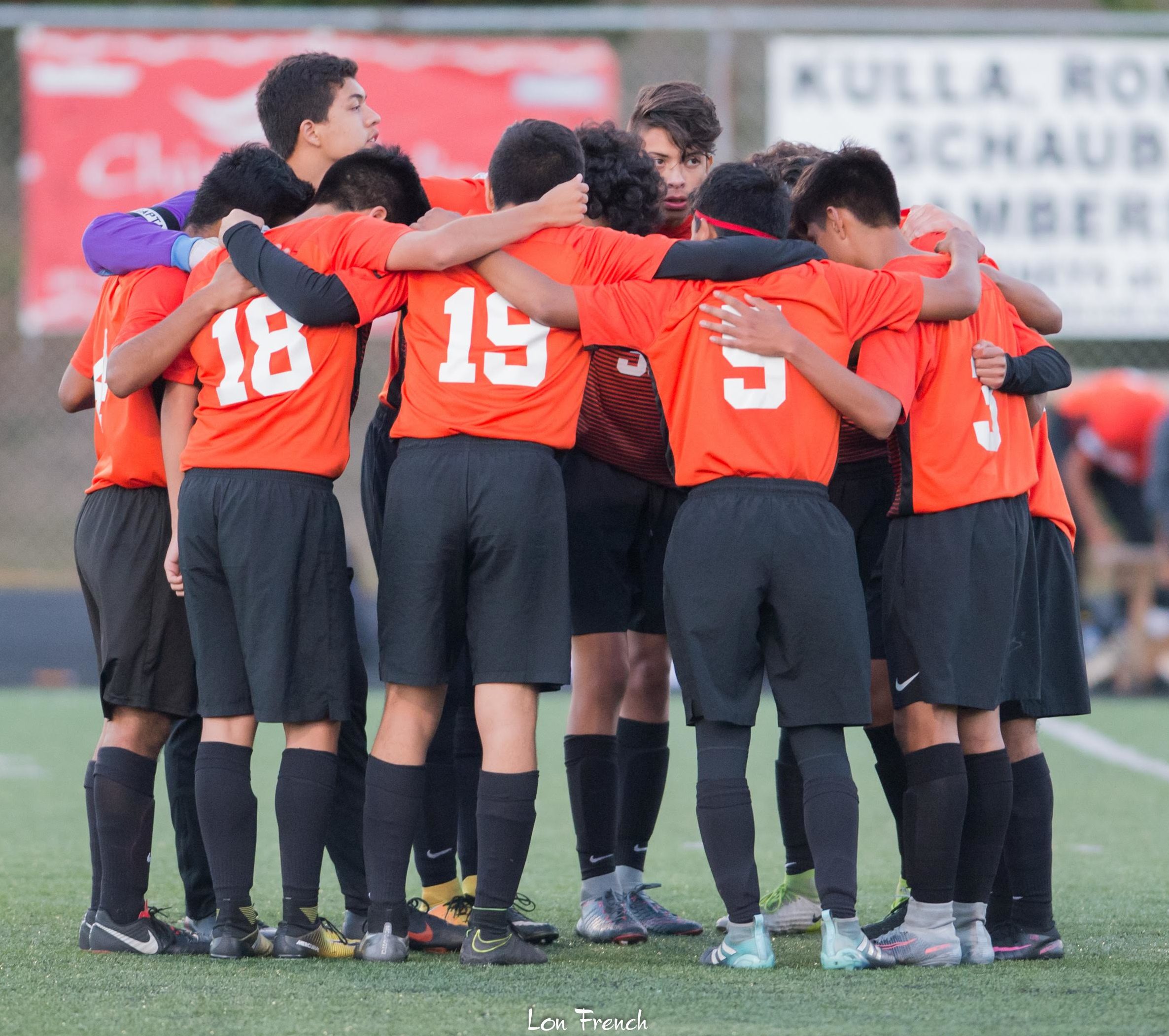 In a match Taft High boys soccer Coach Ryan Ulicni described as "the fastest-paced, back-and-forth game you would ever want to see but hate to watch," Tuesday's scoreless home league tie with Dayton will go down as perhaps the Tigers' most memorable showdown of the season.
"I believe we controlled most of the game, bringing the game to another level that had the other team trying to keep up," Ulicni said after Taft and Dayton decided next to nothing in a 0-0 tie. "We're still building this young team of ours, and now, using this speed, this is what we were meant for."
Taft tri-captains Edson Fuentes, William Calderon and William Brooks "led the team in their own way, keeping the spirits up," Ulicni said.
Brooks, an all-league senior goalie, had 12 saves.
"Very likely without his focus, skill and leadership, we would have lost," Ulicni conceded.
Caldron and Fuentes led the charge in the midfield and at forward, respectively, while sophomore Adam Lascano also stood out with his midfield play by "going to every ball and never backing down."
Taft moved to 6-3-3 overall and 5-3-3 in Class 3A/2A/1A Special District 2 play with the tie, while Dayton stands 6-1-4, 6-1-4.
"That may have been our team's best game to date," the first-year Taft coach said. "It's still difficult to look at the scoreboard and wonder how. I see a better quality in everyone's passing, dribbling and shooting."
Ulicni said he liked the 11 shots his squad took on goal "because they were better attempts than in the past."
"We had some changes in our formation, which allowed us to be more aggressive towards the goal," he said. "These changes can be hard to get used to, but these boys have adapted so well.
"They are proud of their performance tonight and they seem hungry for more. We're still sitting on the edge of the playoffs. I know they are going to press onward and upward."
Taft returns to league play at 6 p.m. Thursday on Senior Night against Western Christian/Perrydale. The Tigers close out the regular season with two conference road matches next week.