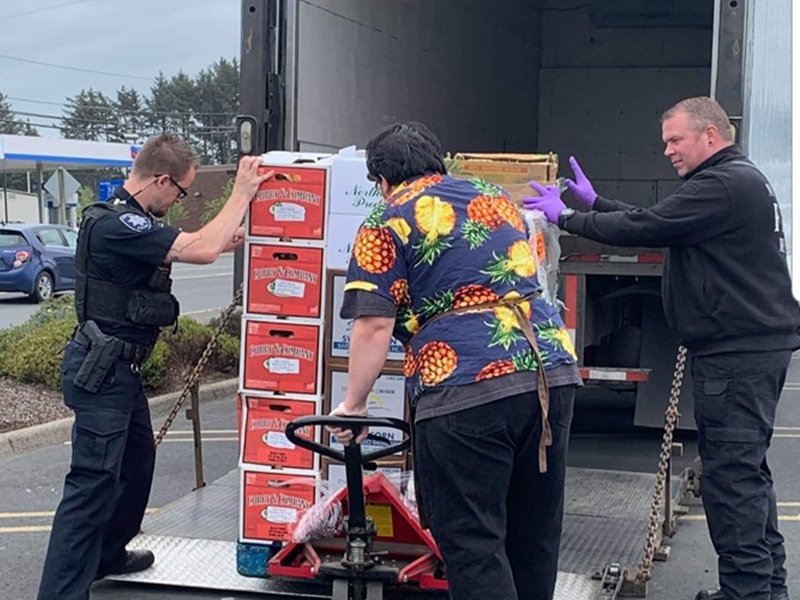 Lincoln City Police and North Lincoln Fire & Rescue personnel helped finish a delivery job this morning after a man sustained injuries from a fall during a daily fruit and vegetable run to Kenny's IGA Seafood Grocery.
"This is another case of our Lincoln City service people going above and beyond," Andy Morgan, owner of the store at 2429 NW Highway 101, said.
After borrowing an IGA hand truck because his electric one had a dead battery, the delivery driver fell from the lift platform, hitting his head and injuring his ankle, officers said. The man was transported to Samaritan North Lincoln Hospital, where he is expected to make a full recovery.
LCPD officers Preston Craig and Summer Danneker assisted NLFR Engine 1407 personnel in unloading the produce with IGA staff and secured the truck for the injured driver.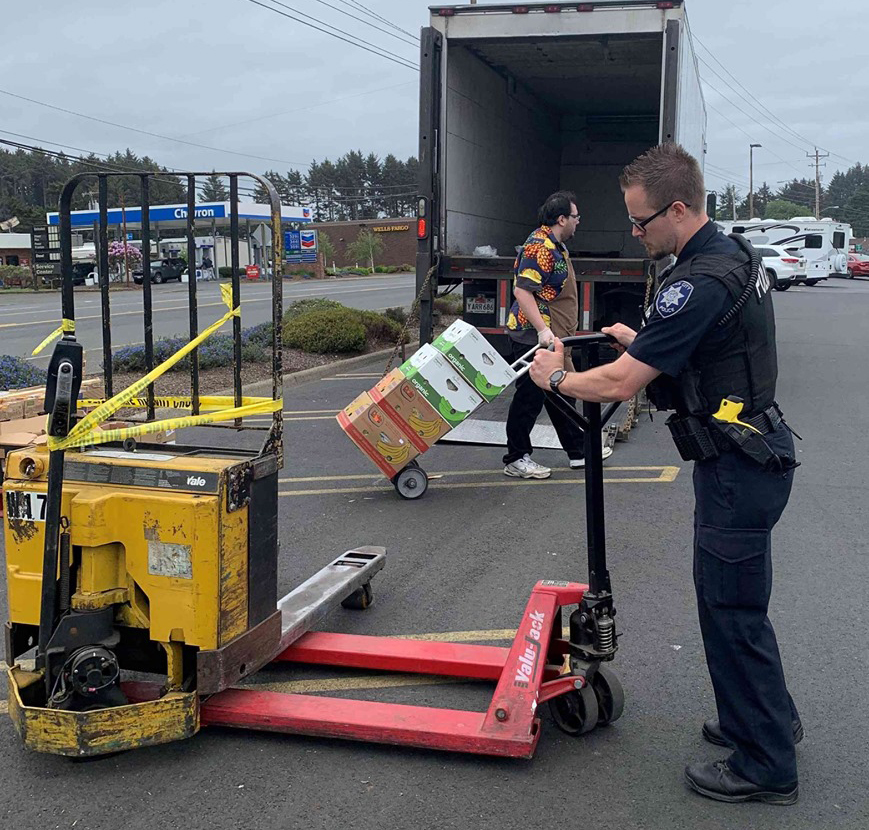 According to LCPD staff, Officer Craig recalled his knowledge of operating a pallet jack, which helped efforts and again put into practice the "other duties assigned" portion of the job.