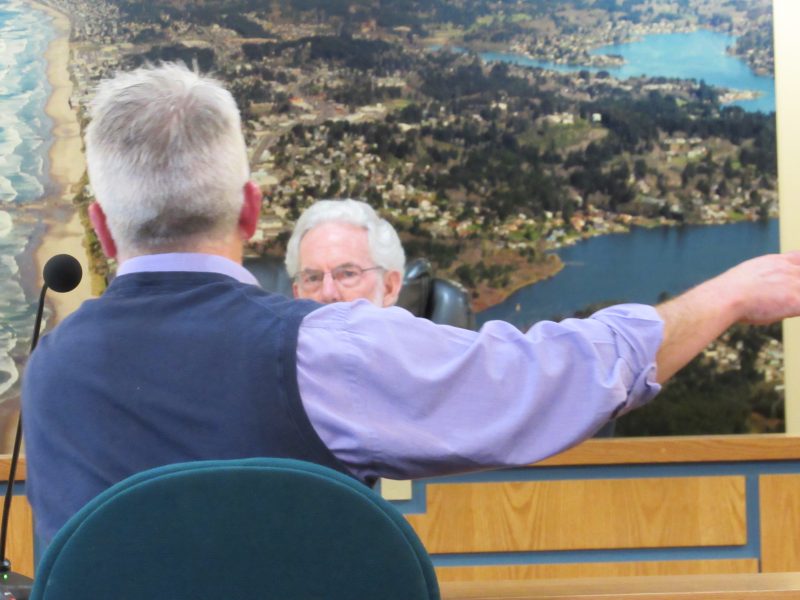 Monday's City Council meeting saw Oregon Coast Community College's Marketing Director and Sustainability Committee Chair Dave Price attempting to make Lincoln City "Oregon's Greenest Beach."
Price pitched that making Lincoln City "Oregon's Greenest Beach" could give the city a leg up on other coastal communities by having 75 percent of all restaurants and lodging offer paper products instead of plastic, ultimately driving profits up and chemicals in waterways and trash on beaches down.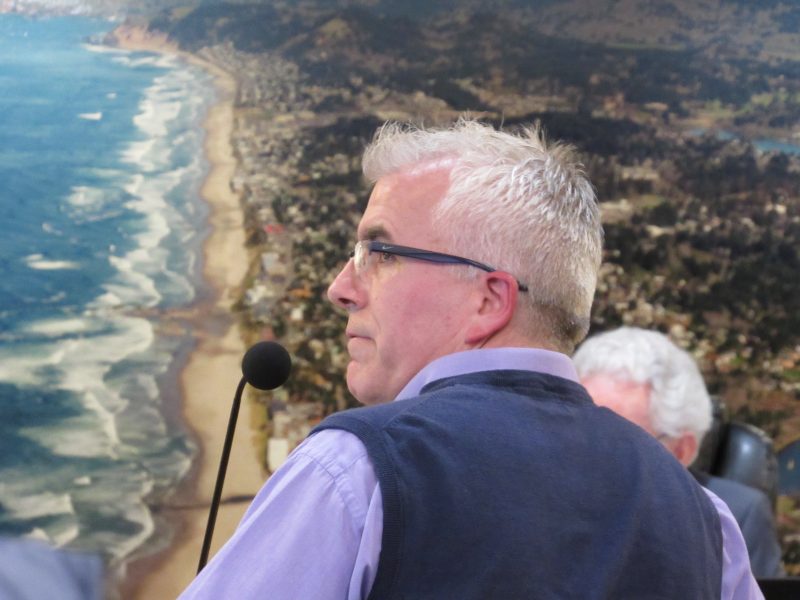 "We don't believe polystyrene belongs on our beaches and it's up to us to protect our seven miles of beach," he said. "I think everyone shares the goal of being a progressive community where people want to come visit for more reasons than just the beach." 
Price gave suggestions to city counselors by laying out a three-step plan for reducing plastics, sustainable landscaping and a sustainable food event.
Price encouraged a round-table discussion with grocers and restaurants who would be impacted, saying two-way communication was needed.  
Price said he was misquoted in the Newport News Times newspaper recently and thanked City Manager Ron Chandler and Mayor Dick Anderson for giving him the opportunity to respond to it shortly after his introduction at the meeting.
"I took great umbrage to a quotation that was attributed to me that was 180 degrees from the truth…," Price said.
Newport News Times printed a clarification in their following edition.
Counselors discussed what the cost would be to implement Price's suggestions, covered the definition of "zero waste" and thanked the Sustainability Committee — and Price — for their work in putting a plan together. 
Mayor Anderson said Explore Lincoln City could "grab onto this and expand on it" and told Price that city council would provide feedback and offer more direction going forward.
Price said the Sustainability Committee was well represented and was not "a bunch of lefty snowflakes…" and invited the public to come to a meeting. The next meeting is 3 p.m. Tuesday, Feb. 25, at city hall.