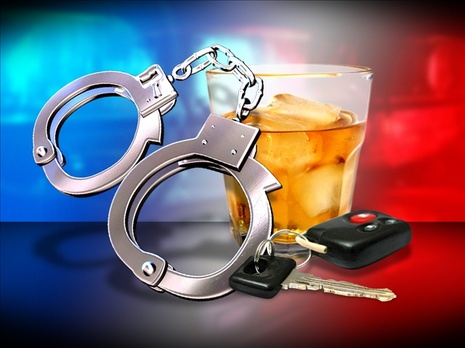 The Lincoln City Police Department plans on using the first of its 2018-2019 DUII grant funds during an enhanced enforcement event over the upcoming holiday season.
The national High Visibility Enforcement event, which runs Dec. 13 through Jan. 2, is designed to increase the number of patrol officers on the streets nationwide, with an emphasis on identifying drivers impaired by alcohol or drugs and removing them from the roadways. DUIIs continue to be a leading cause of motor vehicle deaths and injuries throughout the nation.
The Lincoln City Police Department (LCPD) said the funds are a valuable resource that assist in improving traffic safety and is pleased to join forces with other law enforcement agencies to crack down on impaired drivers.
"Our goal is simple: to save lives." the LCPD said in a news release. "Drunk driving is simply not worth the risk; if you drive drunk, you will be arrested."
DUII Enforcement Grant funds from the previous grant allocation, made possible through Oregon Impact and the Oregon Department of Transportation, were last used during the 2018 Labor Day weekend. Results of two enforcement operations included three felony arrests (two subjects arrested on felony warrants and one subject for unlawful use of a motor vehicle), one driver was cited for driving while suspended, one stolen vehicle recovered and a number of traffic violation warnings issued.