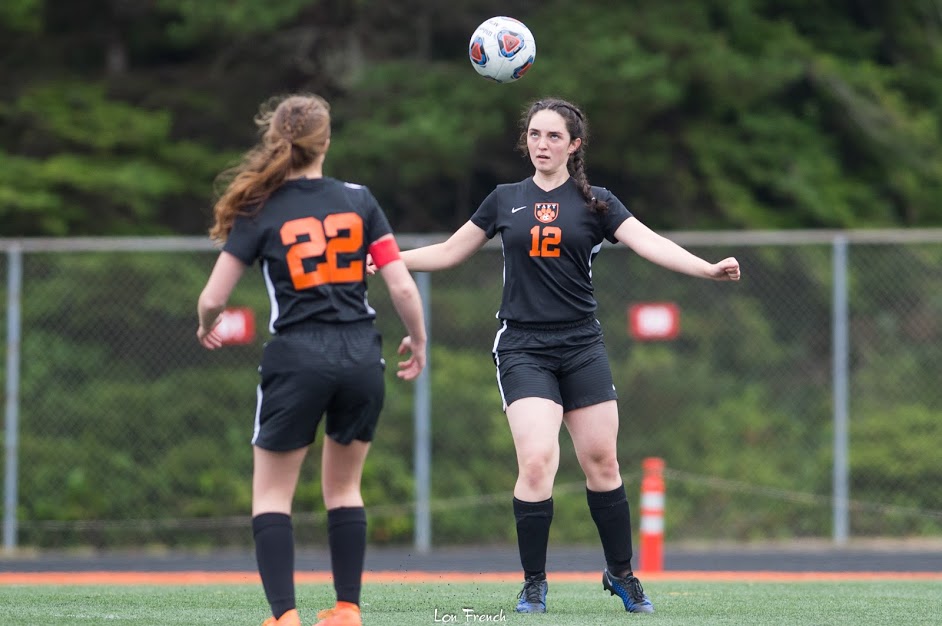 A handball violation in the box that resulted in a penalty kick led to the game's only goal Thursday in a 1-0 girls soccer league home victory by Gervais over Taft.
"We lost a tough conference match against a team that wanted a win a bit more than we did," Taft coach Joey Arce-Torres said.
The first-half goal was just the second of the season against 22 surrendered for the Cougars, who improved to 1-6 overall and 1-5 in Class 3A/2A/1A Special District 2 play. The Tigers also stand 1-6, 1-5.
"The teams were equally matched, each had strong defensive stands and kept the match tight," Arce-Torres said. "Our strikers and midfielders fought vehemently to get that equalizer, but came up short."
Arce-Torres, whose Tigers return to play at 4:15 p.m. Tuesday at home against Amity in another league match, said he was encouraged by his team's tenacity throughout the match.
"Both teams, in mind, represent the most positive things about high school sports," he said. "Wins and losses don't define their seasons, but test their fortitude and build character."
Arce-Torres said the Cougars resembled his team from a season ago.
"Nine seniors and a desire to compete from the start to the finish," he said. "Ours is loaded with freshmen and sophomores and are seeking game-time experience to build on the next three years."
Arce-Torres said freshman Jaelyn Olmeda displayed her athleticism in her first start of the season and was among the players responsible for the close match.
"Jaelyn showed great determination and will be quite the athlete for Taft over the next four years," he said. "The back line of Avery [Nightingale], Fatima [Lupercio] and Lydia [Prins] did not let a score penetrate their defense the entire match. I am so proud of their play and improvement."
Arce-Torres also cited the physical play of junior Sammy Halferty and freshman Aubrey Schiarrotta.
"They ran every pass down and sacrificed their bodies all night to make that elusive goal," he said. "My heart goes out to those two, for I know they carried a tremendous amount of pressure to give us a win tonight."
Arce-Torres said he remains optimistic despite the team's current standing in the SD2 ranks.
"We are almost to the halfway point of the season and have more losses than wins year to date," he said. "The team is positive, hard-working and kind to each other. I would give my right arm to give these guys another win; they deserve it. We are determined to get over this hump and string a couple victories together."
The veteran Taft coach refused to discount Taft's playoff chances.
"This is a setback, but the season is long and gives the nod to those who stay healthy and come out strong at the end," he said. "I still like our chances. We are Tigers, we don't give up and we are all about the whole experience, and, right now, we are a dangerous team because we know we are but a few good bounces away from success."