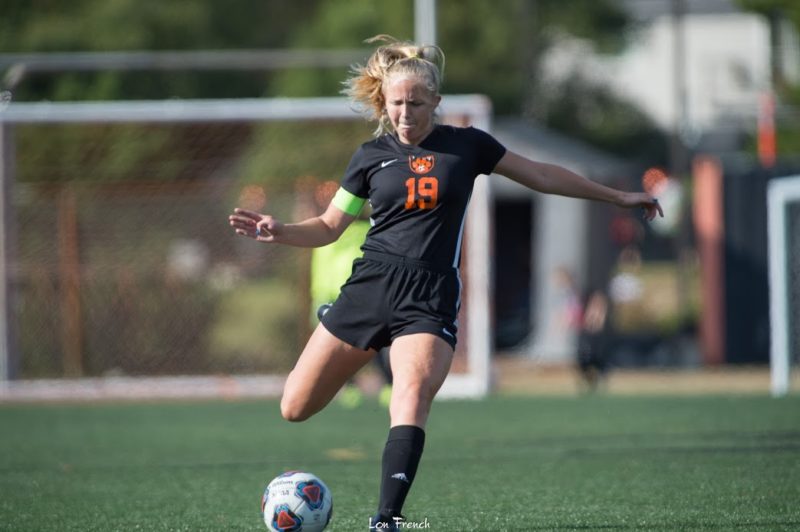 Taft senior Sammy Halferty's first-half goal stood up behind the defensive play of junior Delayna O'daniels and sophomore goalie Nicole Reyes on Tuesday in a 1-0 season-opening home girls soccer conference victory over Amity.
"The kids came out a bit nervous, made some early mistakes and were unable to get some early opportunities for scores," said Taft coach Joey Arce-Torres, whose team hit the post four times in the opening half.
Applying constant pressure, Halferty was rewarded for her efforts in the first half when Amity's goalie wasn't able to clear and Halferty slammed an errant ball back into the net.
Arce-Torres said Taft enjoyed "some great minutes" on the defensive end of the field from O'daniels, a first-year player.
"She came in off the bench and had an immediate impact," he said.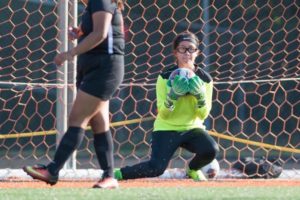 New goalie Reyes came up with a big save late in the second half to preserve the win, Arce-Torres said.
"Amity had two very strong defensive backs that made our strikers work," he said. "They were physical and big and created problems for our speedy strikers."
The Class 3A Tigers return to Special District 2 action at 4:15 p.m. Thursday against Salem Academy at Voris Field.
"We learned many lessons from our matchup today," he said. "We now know speed alone will not slay the dragon. We need better passing and more physicality to compete with the Valley teams."
Overall, Arce-Torres said he was pleased with the winning effort.
"I am confident we will continue to find solutions to stay competitive and that the girls will push themselves to stay in the hunt to make the State playoffs," he said.
Better yet, Arce-Torres broke the news that Taft will likely field its first junior varsity program this year.
"The numbers have been solid for five seasons and we need this to get sufficient playing time for those kids who put in so much time into their sport," he said. "I am very thrilled for the opportunity to reward every athlete with playing time."
Photos by Lon French
Class 3A/2A/1A Special District 2 Standings