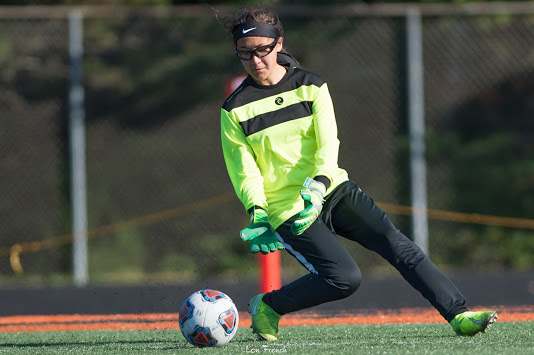 Senior striker Sammy Halferty scored her second goal in as many games on top of a gift goal by the opposition Thursday to lead the Taft High girls soccer team to a 2-1 league home victory over Salem Academy/Western Christian.
"I was very concerned and curious how the newly formed co-op team would look," Taft coach Joey Arce-Torres said of an opponent combining two programs and led by two coaching staffs. "Western has always been one of the perennial giants in our league and rarely missed out on the State playoffs. They are always chuck-full of talent and very well coached."
The Tigers jumped on top 1-0 when SA/WC sent an errant hit into its own goal.
"Sammy had been putting high pressure on their back line and, because of that, created panic, which created the mistake," Arce-Torres said. "With the goal, we found our confidence and rhythm."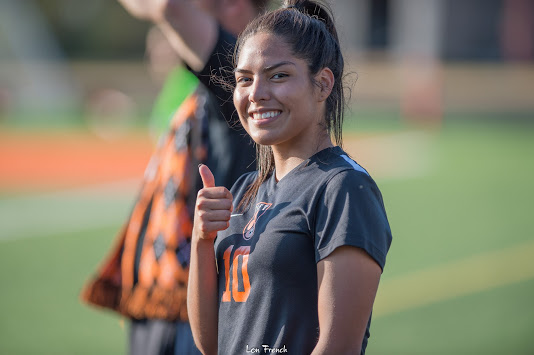 Another "easy" goal followed when midfielder Alexia Alvarez sent a "brilliant" angled pass to Halferty, who finished off the shot for her second goal of the young season.
"We completely dominated the co-op team and should have scored another two goals to secure a win, but did not execute," Arce-Torres said.
Taft held a 2-0 halftime lead with virtually no penetration deep into its own end.
"Our defenders jumped passes early and kept them on their heels," Arce-Torres said.
The second half started much like the first with the momentum heavily in the Tigers' favor.
"Missed opportunities again followed," Arce-Torres said as Salem Academy managed a score at the 20-minute mark on a shot that was long and high and drifted over Taft goalie Nicole Reyes' hands.
"We then searched for a third goal, but again missed some one vs. one shots," he said.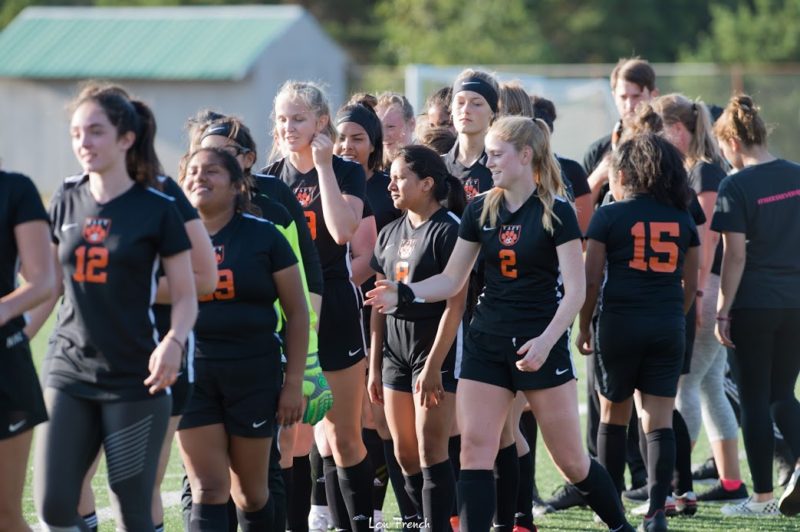 The Tigers' tenacious defensive effort was led by senior Fatima Lupercio, who Arce-Torres said "rallied the troops" to keep the score 2- 1 for first place in conference play.
Arce-Torres said Delayna O'daniels, Lucy Reyes and Avery Nightingale "played some tough minutes on the backline" and were provided needed rest by the play of Claira Tolan, Olivia Coulter and Grace Kowarko.
"Our depth and supportive teammates really assisted today," he said. "We are fortunate to have great kids in this program to bring all the support needed to elevate their teammates when needed."
The Tigers travel to Westside Christian for another game at 4:30 p.m. Friday.
"We are truly tired," Arce-Torres said as the Tigers face their third game this week. "I don't know what we have left, but I know we will battle and use our bench."
Class 3A/2A/1A Special District 2 Standings
GS-Goals Scored; GA-Goals Allowed